"Into the Dark" Season 2: Hulu Renews Horror Anthology Series; What Viewers Can Expect
Looks like horror fans will get to extend their "killer calendars" a little linger, with Hulu and Blumhouse TV renewing their monthly horror anthology Into the Dark for a second season. The streaming service has ordered an additional nine episodes – that's on top of the original 15 episode order, which brings the episode count to 24 episodes (so far) and keeps the series in production through Fall 2020.
"What we want to replicate is the kind of the filmmaker-driven vision for the films. We've brought Hulu filmmakers who are vision first, script later, and they have been unbelievable partners in letting us build this collection."

– Marci Wiseman, Co-President, Blumhouse TV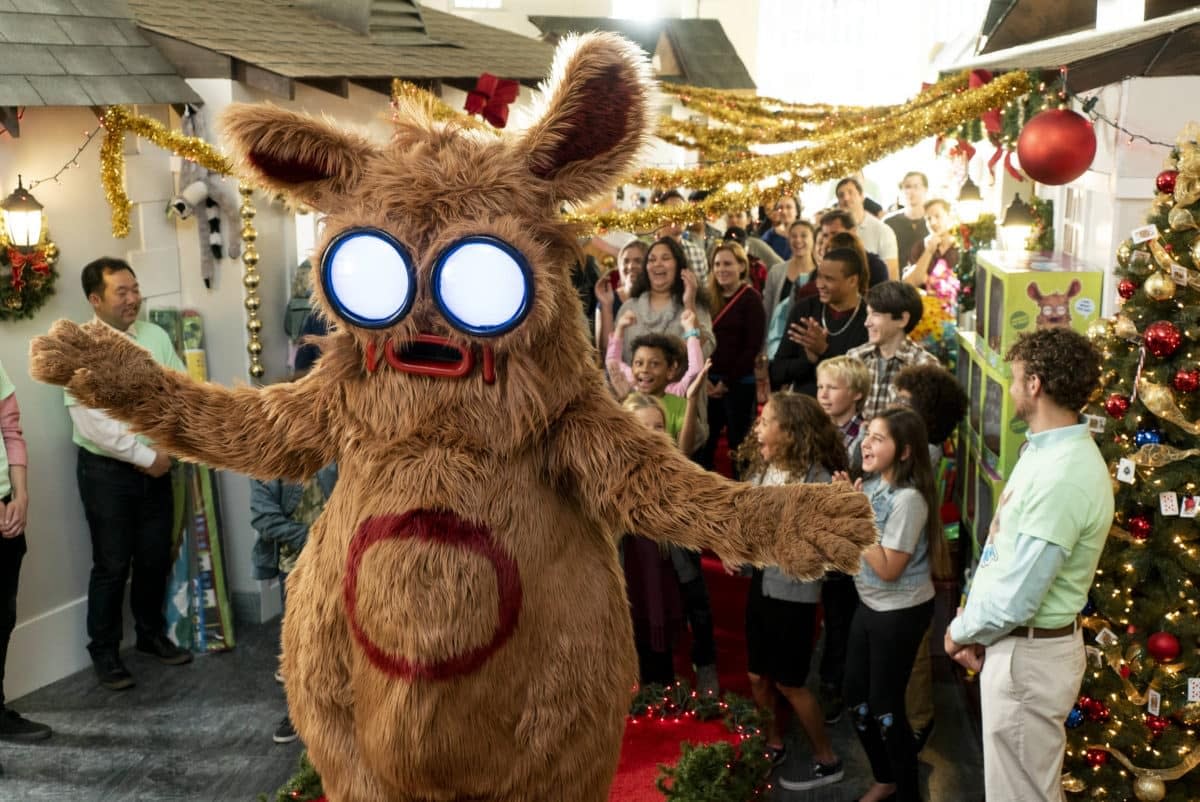 In an interview with Vulture earlier this week, Wiseman and co-president Jeremy Gold offered some insights into what fans can expect from the anthology moving forward:
● The newly-ordered wave of episodes will continue to balance topical issues with major old-school thrills-n-chills:
"The idea is diversity of entertainment within the collection rather than sameness. We lean into the fact that it's a fun experience to come every month and you don't quite know what's coming, rather than seeing something expected."

– Wiseman
● September's holiday/tradition "hook" might be International Daughter's Day.
● Viewers who may have a fan-favorite character they wish they'd be able to see again, there's hope: Blumhouse TV is open to revisitng past chapters with "quasi-sequels."
● Wiseman sees Into the Dark continuing to be a showcase for filmmakers looking to grow their creative vision:
"This is really an opportunity to have people who are iconoclasts or people who don't work within the system traditionally come and work with us in a very regimented system with all this infrastructure. They get to really to play within that system to see their kind of creative vision."
Here's a look at the official teaser for Hulu's Into the Dark, along with an overview of the limited anthology series:
In partnership with Blumhouse Television, Hulu unveiled Into The Dark, a brand new horror event series from prolific, award-winning producer, Jason Blum's independent TV studio. The series will include 12 standalone super-sized episodes, with a new installment released on the first Friday of every month throughout the year. Each episode is inspired by a holiday from the month of it release, but all will feature Blumhouse's signature genre/thriller spin on the story. Blumhouse Television, drawing on its deep talent relationships, is working with a broad section of filmmakers, creators and actors to bring this unique, first-of-its-kind series to Hulu audiences.