"It's Always Sunny in Philadelphia": Rob McElhenney Reveals How A Danny DeVito-Less "Always Sunny" Nearly Lead to No More "Always Sunny" [VIDEO]
With season 14 in the record books and Paddy's doors closed for a long winter's nap, FXX's It's Always Sunny in Philadelphia will now surpass ABC's The Adventures of Ozzie and Harriet as longest-running live-action comedy series. Now that's a title Mac (Rob McElhenney), Dennis (Glenn Howerton), Charlie (Charlie Day), Dee (Kaitlin Olson), and Frank (Danny DeVito) will be more than happy to hang behind the bar – and one they're expected to hold onto for awhile. But The Gang does not live by Paddy's alone – so to keep things flowin', they continue to extend their creative efforts into other arenas – both in front of and behind the camera.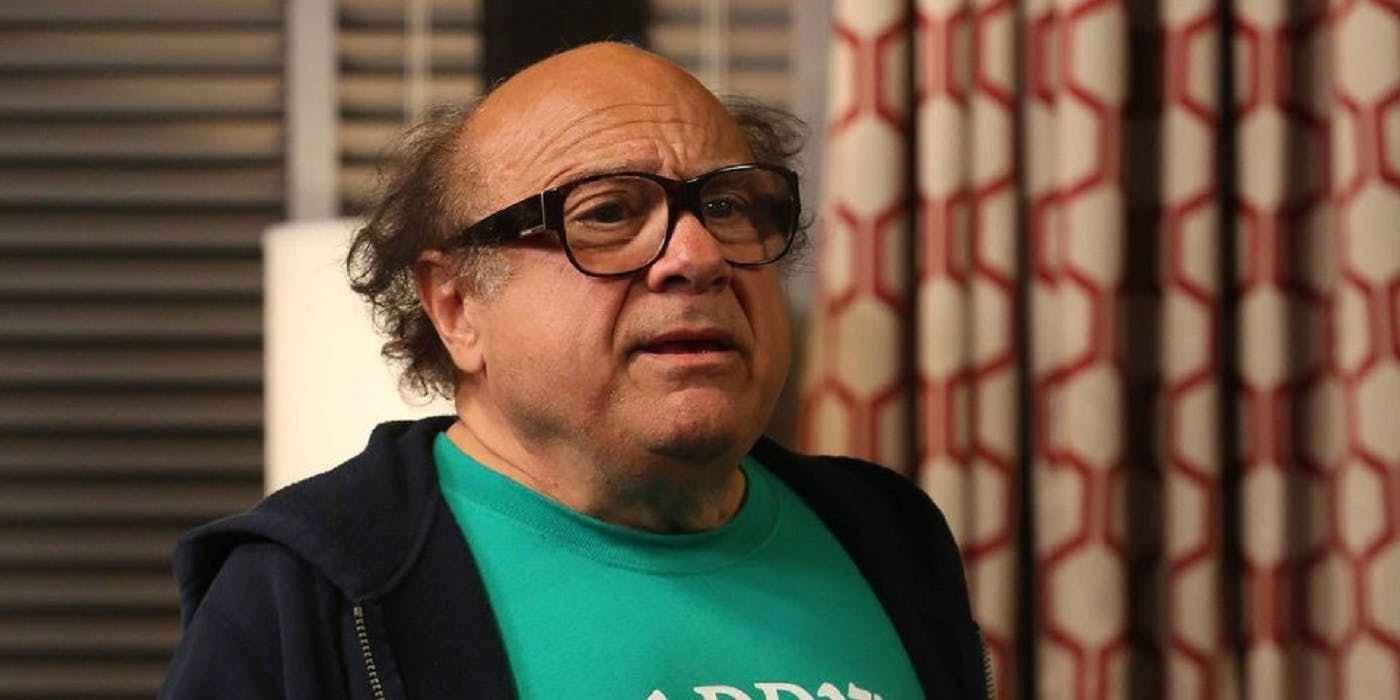 Case-in-point: McElhenney and Day, who are executive producing the new Apple TV+ comedy series Mythic Quest: Raven's Banquet – co-created by McElhenney and Megan Ganz, and produced Lionsgate, 3 Arts Entertainment, and Ubisoft.
With the series having officially premiered on Friday, McElhenney has been hitting the press tour to promote the Apple TV+ series. As much as we're sure he wants nothing more than to promote Mythic Quest, when you've been on a series for what will be 15 seasons? You're going to get questions about the "date that brought you to the dance" in the first place.
So when McElhenney appeared this week on The Late Show with Stephen Colbert, we all knew the Always Sunny questions would be inevitable. That said, we didn't know what went on behind the scenes that resulted in DeVito joning that series starting with its second season – and we definitely didn't know that his hiring kept the series from being a "one-season wonder".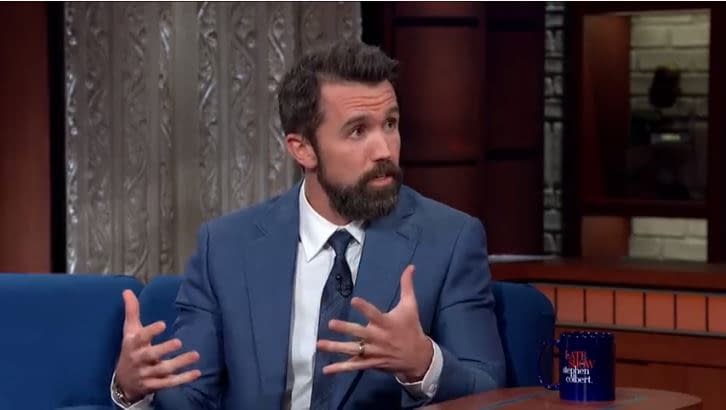 When the series premiered in 2005, it do so with the support of FX President John Landgraf and the network – but its freshman year run didn't result in a ton of eyeballs tuning in. Landgraf avised McElhenney to bring on someone of "name" who could help boost the show's presence from a marketing standpoint – suggesting DeVito as he had previously run the actor's prodcution company, Jersey Films.
For McElhenney, the idea of bringing a "movie star" of any name (nothing personal against DeVito) would prove counter to the chemistry the cast developed during its first season that made the series so unique:
"We said, 'No'. I said, 'No thank you. We don't want Danny DeVito'. I said, 'It's nothing personal against Danny DeVito. I grew up watching Danny. He's a legend and he's incredibly funny and we love him.' But we felt we had something really special and we really thought maybe bringing a movie star on would ruin the chemistry."
While McElhenney made a strong argument from the creative standpoint, it was Landgraf's response that proved to be the "killing blow" in this back-n-forth: he'll have to cancel the show.
Check out the story for yourself below (starting at 4:10, just in case), and see the exact moment McElhenney realized you can't worry about chemistry on a show – when you don't have a show…
Earlier this week, the streaming service took viewers behind the scenes with McElhenney, Danny Pudi, Imani Hakim, and David Hornsby to learn more about what they can expect from the series:
Taking its turn at the Television Critics Association (TCA) winter press event in January, Apple TV+ announced that the series has been picked up for a second season. Set to premiere on Friday, February 7, Mythic Quest: Raven's Banquet joins other series like Little America, Home Before Dark, Dickinson, See, Servant, and For All Mankind in getting a second season order.

In the following preview, we think we're seeing an underlying "theme" taking shape: when in doubt, McElhenney's Ian thinks his being shirtless and greased up can explain pretty much everything…
Now here's a look back at the official trailer – featuring Ian in all of his well-intended-but-ego-stroking glory:
Meet the team behind the biggest multiplayer video game of all time. But in a workplace focused on building worlds, molding heroes, and creating legends, the most hard-fought battles don't occur in the game—they happen in the office.
Mythic Quest: Raven's Banquet is executive produced by McElhenney and Day; Michael Rotenberg and Nicholas Frenkel (3arts), Jason Altman, Danielle Kreinik, and Gérard Guillemot (Ubisoft), co-star David Hornsby (It's Always Sunny in Philadelphia) and Megan Ganz (Modern Family, It's Always Sunny in Philadelphia). The series ensemble cast also includes Academy Award-winner David Hornsby, F. Murray Abraham, Danny Pudi, Imani Hakim, Charlotte Nicadao, Ashly Burch, and Jessie Ennis.