Jussie Smollett's Attorneys: Actor "Angered and Devastated" Over Recent Reports
Responding to CNN reporting late Saturday night from that actor/singer Jussie Smollett either arranged or played a planning role in his assault and was now the focus of Chicago Police's investigation, the Empire star's defense lawyers Todd S. Pugh and Victor P. Henderson pushed back on behalf of their client with the following statement: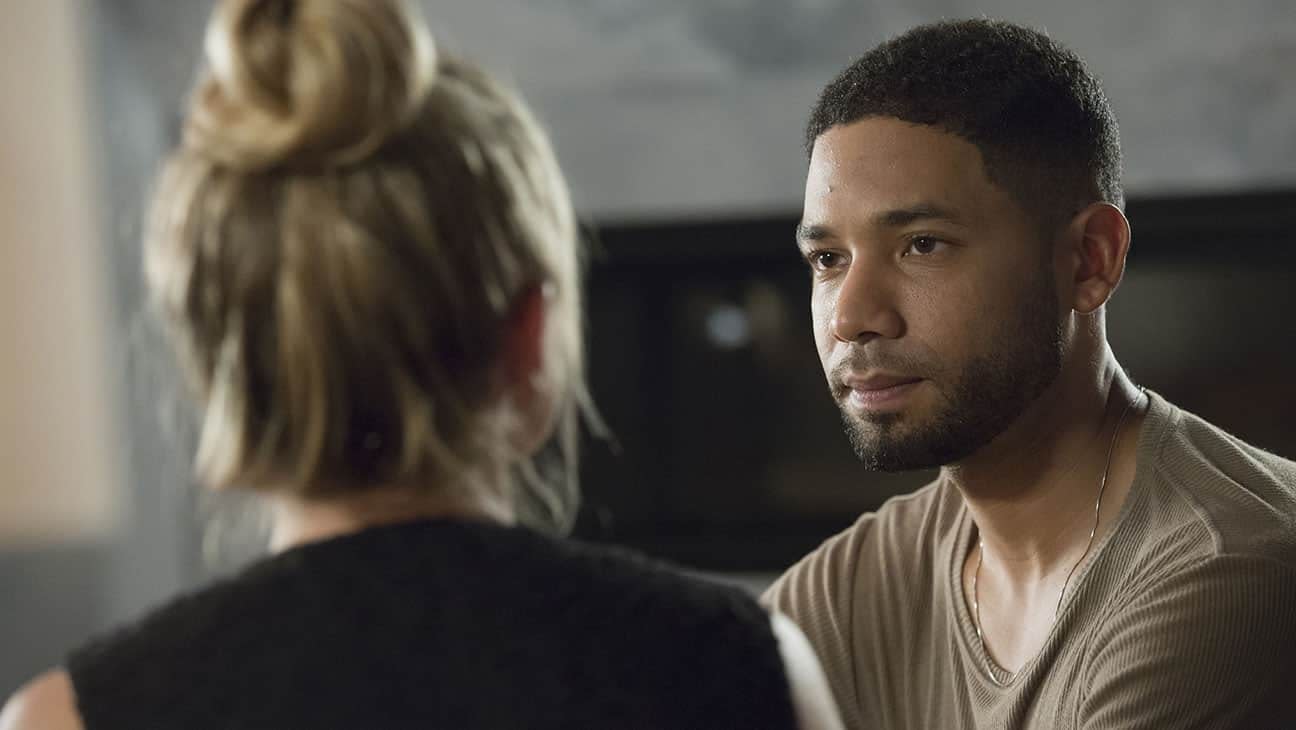 "As a victim of a hate crime who has cooperated with the police investigation, Jussie Smollett is angered and devastated by recent reports that the perpetrators are individuals he is familiar with. He has now been further victimized by claims attributed to these alleged perpetrators that Jussie played a role in his own attack. Nothing is further from the truth and anyone claiming otherwise is lying.

One of these purported suspects was Jussie's personal trainer who he hired to ready him physically for a music video. It is impossible to believe that this person could have played a role in the crime against Jussie or would falsely claim Jussie's complicity.

Jussie and his attorneys anticipate being further updated by the Chicago Police Department on the status of the investigation and will continue to cooperate. At the present time, Jussie and his attorneys have no inclination to respond to "unnamed" sources inside of the investigation, but will continue discussions through official channels."
The investigation into the alleged assault on Smollett took an unexpected turn on Saturday, when CNN reported that two law enforcement sources with knowledge of the investigation had informed the news organization that Chicago Police believe Smollett orchestrated his attack.
On Wednesday, two brothers with alleged connections to the FOX series were arrested on suspicion but were releaed on Friday without charges. Although sources told CNN that Chicago Police have records of the brothers having purchased the rope found around Smollett's neck at a Chicago Ace Hardware store, law enforcement officials cited the discovery of "new evidence" as the reason for the release. CNN also reported from sources that Chicago Police believe the two men may have been paid by Smollett to commit the assualt, or were directly involved in arranging the attack with Smollett; and that both men are cooperating fully with authorities.
Smollett alleged to authorities that he was the victim of an attack on January 29 by the two men "yelling out racial and homophobic slurs," who proceeded to pour "an unknown chemical substance" on him and put a rope around Smollett's neck before fleeing the scene. At the time of the assault, Chicago Police announced that the attack was being treated as a "possible hate crime."
Last Thursday, ABC's Good Morning America aired an interview with Smollett where the actor/singer went into detail about the assualt and what life has been like for him since that time. Speaking with interviewer/GMA co-host Robin Roberts, Smollett had this to say when asked about allegation being made that the attack was a hoax:
"It feels like if I had said it was a Muslim, or a Mexican, or someone black, I feel like the doubters would have supported me a lot much more. A lot more. And that says a lot about the place that we are in our country."
Portraying the character of Jamal Lyon on FOX's long-running and popular prime-time drama Empire since its premiere, the award-winning actor/singer was in Chicago the weekend of the alleged attack to prepare for a concert he was set to perform.