'Justified' Actor Mickey Jones has Died at the Age of 76
Actor Mickey Jones died early yesterday morning at the age of 76, as confirmed by his representative. The character actor was best known for recurring roles on Justified and Home Improvement.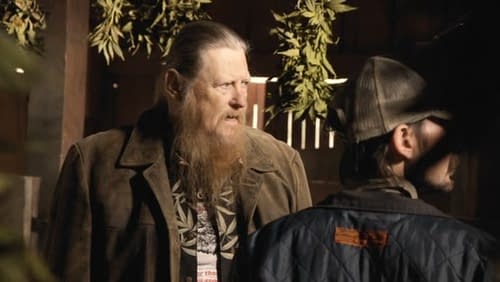 Jones, born in Houston, Texas, started off as a professional drummer before leaving high school. He worked with Trini Lopez, Johnny Rivers, and traveled with the Rivers' band and Ann Margret to do shows in Vietnam. He had a shot gig as Bob Dylan's drummer before the singer went on hiatus in 1967 following a motorcycle accident. In over 20 years as a musician, Jones was part of more than a dozen Gold records.
He began acting in the mid-'70s and found roles on series like The Rockford Files, Charlie's Angels, the Dukes of Hazard and Galactica 1980. He got his first recurring role in 1980 on the Alice spinoff series Flo. He continued doing guest spots on series like M.A.S.H., The Incredible Hulk and Simon & Simon while moving into films like The Best Little Whorehouse in Texas and National Lampoon's Vacation. He worked consistently over the rest of his life with his best known roles being Pete Bilker of K&B Construction on 13 episode of Home Improvement and as Rodney "Hot Rod" Durham in the second and third seasons of Justified.
Jones is survived by his wife, Phyllis Jean Starr, and their two children.