Posted in: FX, Preview, TV, YouTube | Tagged: fx networks, justified, Justified: City Primeval, raylan givens, Timothy Olyphant
---
Justified: City Primeval Star Timothy Olyphant Open for More Raylan
Justified: City Primeval star Timothy Olyphant would be open to more Raylan Givens, addressed The Mandalorian similarities, and more.
---
A little more than three months after filming wrapped on Dave Andron & Michael Dinner and FX Network's upcoming Timothy Olyphant-starring Justified: City Primeval, we got to learn some more about the return of Olyphant's U.S. Marshal Raylan Givens thanks to today's Television Critics Association (TCA) winter press event. Taking part were Timothy & Vivian Olyphant, Andron, Dinner; EPs Graham Yost, Sarah Timberman, Carl Beverly & Peter Leonard; Aunjanue Ellis, Adelaide Clemens, and Vondie Curtis Hall, where a screening of the trailer (which should be dropping soon) was followed by a conversation with the panel. Here's a look at some of the highlights: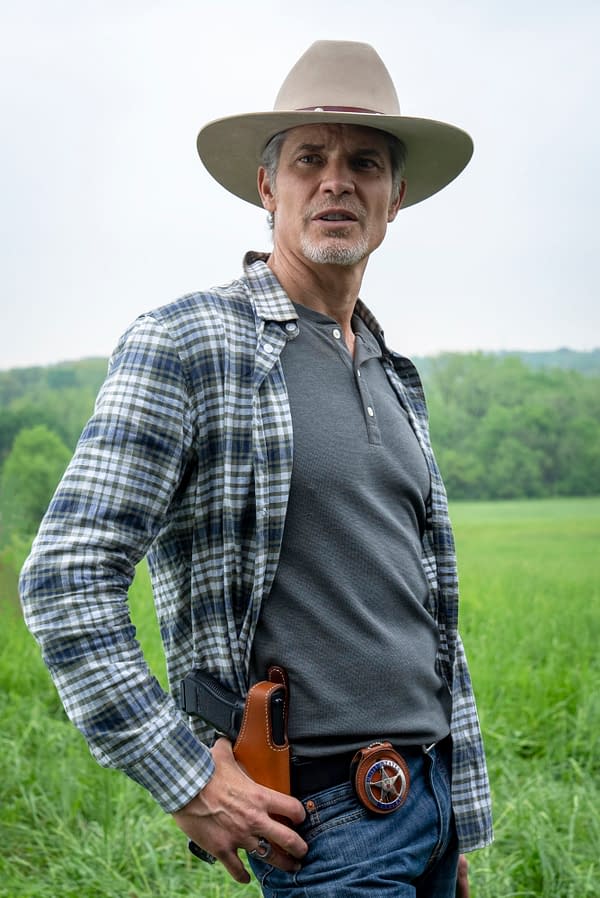 Did Olyphant Have Concerns About Returning? "My biggest concern was that I'd only make a pile of money [Olyphant joked to the audience before getting serious]. I didn't have any concerns. I love these guys [motions to the panel]. I thought as long as we were still in the Elmore Leonard world and the Graham Yost world that the two of them created, I just thought I'd be there for it."
Olyphant on His Final Day Filming the Original Series: "I felt a very deep sadness when we ended the show, but not because of the character — because of the people I had been working with. … I cried like a baby on that last day."
Timberman on "Justified: City Primeval" Being an "Extension" of Original Series: "It's an extension of the show in a storytelling mode, even if it's Detroit. I feel like a hallmark of the original show is that you'd spin out into Margot Martindale and Kaitlyn Dever's world and live there and leave our regulars. I think this show repeats what Justified did so well, which is create these really detailed universes, people who aren't good guys or bad guys, but grey guys."
Olyphant on Raylan Givens/Cobb Vanth ("The Mandalorian") Similarities: "It was a direct lift. I was like, just put a helmet on with the costume, and it'll work. This will play."
Would Olyphant Be Up for More "Extensions"? "I'd show up."

Inspired by Elmore Leonard's City Primeval: High Noon in Detroit, the series return finds Raylan Givens (Olyphant) having left the hollers of Kentucky eight years ago and now living in Miami, a walking anachronism balancing his life as a U.S. Marshal and part-time father of a 14-year-old girl. His hair is grayer, his hat is dirtier, and the road in front of him is suddenly a lot shorter than the road behind. A chance encounter on a desolate Florida highway sends him to Detroit. There he crosses paths with Clement Mansell, aka "The Oklahoma Wildman," a violent, sociopathic desperado who's already slipped through the fingers of Detroit's finest once and aims to do so again. Mansell's lawyer, formidable Motor City native Carolyn Wilder, has every intention of representing her client, even as she finds herself caught in between cop and criminal, with her own game afoot as well. These three characters set out on a collision course in classic Leonard fashion to see who makes it out of the "City Primeval" alive.
Along with the Olyphants, the FX limited series Justified: City Primeval also stars Aunjanue Ellis (King Richard), Boyd Holbrook (The Premise), Adelaide Clemens (The Great Gatsby), Vondie Curtis Hall (Harriet), Marin Ireland (Y: The Last Man), Ravi Patel (The Valet, Meet the Patels), Norbert Leo Butz (Bloodline), Victor Williams (The Good Lord Bird), and Vivian Olyphant. Dave Andron & Michael Dinner will write, executive produce & serve as showrunners (with Dinner directing). Produced by Sony Pictures Television and FX Productions, Olyphant, Graham Yost, Sarah Timberman, Carl Beverly, Peter Leonard, Taylor Elmore (writer), and Chris Provenzano (writer) executive produce. Walter Mosley serves as a consulting producer, with V.J. Boyd, Eisa Davis, and Ingrid Escajeda also writing the series.
---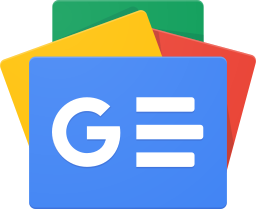 Stay up-to-date and support the site by following Bleeding Cool on Google News today!