HISTORY's Vikings returns for the back half of season 5 later this month, and we cannot WAIT. Series star Katheryn Winnick just shared a new teaser for season 5b, and by Odin's beard, it looks incredible:
View this post on Instagram
And, if you haven't seen it, the official trailer for the second half of season 5 from SDCC:
We still don't know what Winnick's character Lagertha saw during the epic battle at the end of season 5a that caused her hair to turn stark white, though. She's also still romantically involved with Jonathan Rhys Meyers character, Bishop Heahmund.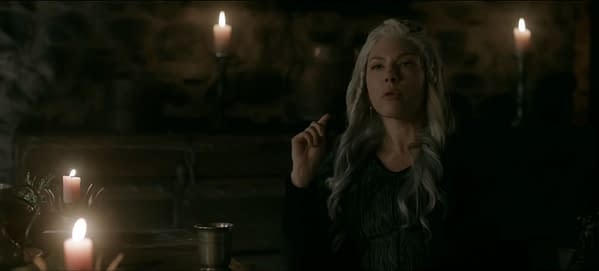 Keep an eye out for an interview with Vikings star Clive Standen (Rollo) coming soon!
Vikings is set to return to HISTORY on Wednesday, November 28th 2018.
Enjoyed this article? Share it!