When HISTORY first announced that Mark Hamill was joining the cast of season 2 of Knightfall, we were of course intrigued. Who could he be playing in such a series? Would he have a sword?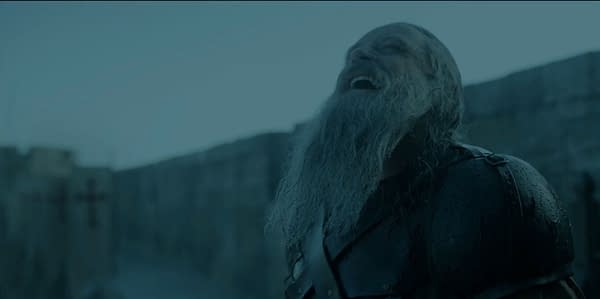 Hamill's character Talus happens to be a former Templar Knight, one who doesn't quite get along with series star Tom Cullen's character of Landry.
Mark explained a bit to Entertainment Weekly:
"Talus is not a traditional antagonist. He's not a villain, but he very much opposes Landry. He doesn't believe that Landry, who is seeking redemption, deserves another chance. It's his goal to banish Landry forever, but it's interesting because the relationship evolves over the course of the show and develops into a mutual respect for one another."
EW also had this pretty fantastic clip featuring another look at Talus, and a creepy AF laugh:
Knightfall airs on HISTORY on Monday nights.
Enjoyed this article? Share it!