"Krypton" S02, Ep02: "Ghost in the Fire" Burns Pretty Bright (SPOILER REVIEW)
Alright, that's how we do it- a patrol group gets taken out in the opening moments of "Ghost in the Fire" by Doomsday, he looks fierce, and I couldn't be happier.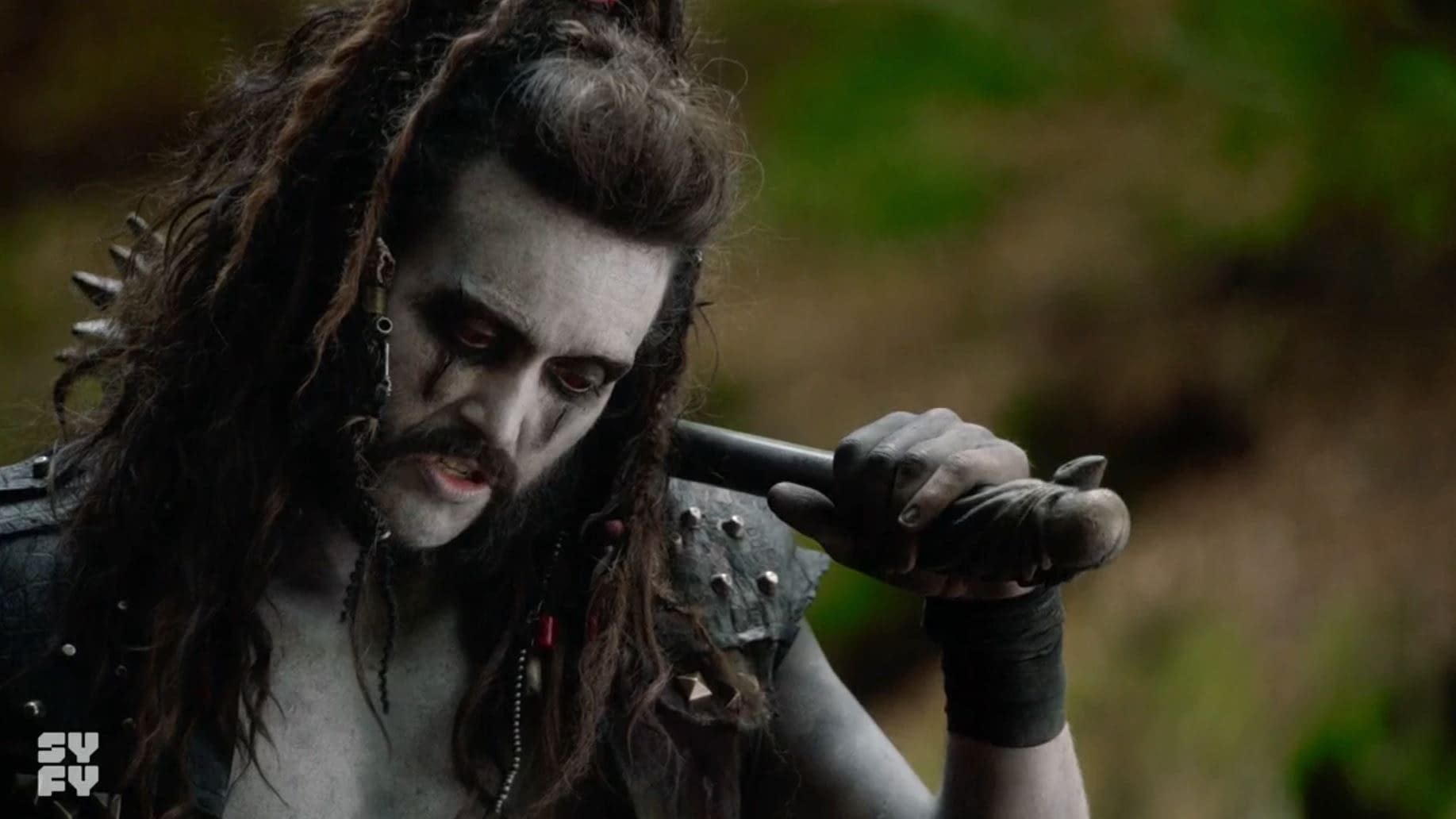 Cut to Wegthor, where Jax-Ur (Hannah Waddinham) and Val-El (Ian McElhinney) have joined the resistance against Zod. You can't ask for a better actor than McElhinney to play the spearhead of a resistance movement. He was fantastic on Game of Thrones, and he's great on Krypton.
Adam Strange (Shaun Sipos) and Seg El (Cameron Cuffe) are chained to a tree, having been captured by the Main Man himself. Lobo (Emmett J. Scanlan) is having fun picking out weapons to kill his captives with. I'm really digging Scanlan as Lobo, and there's some fun back and forth between him and the restrained duo.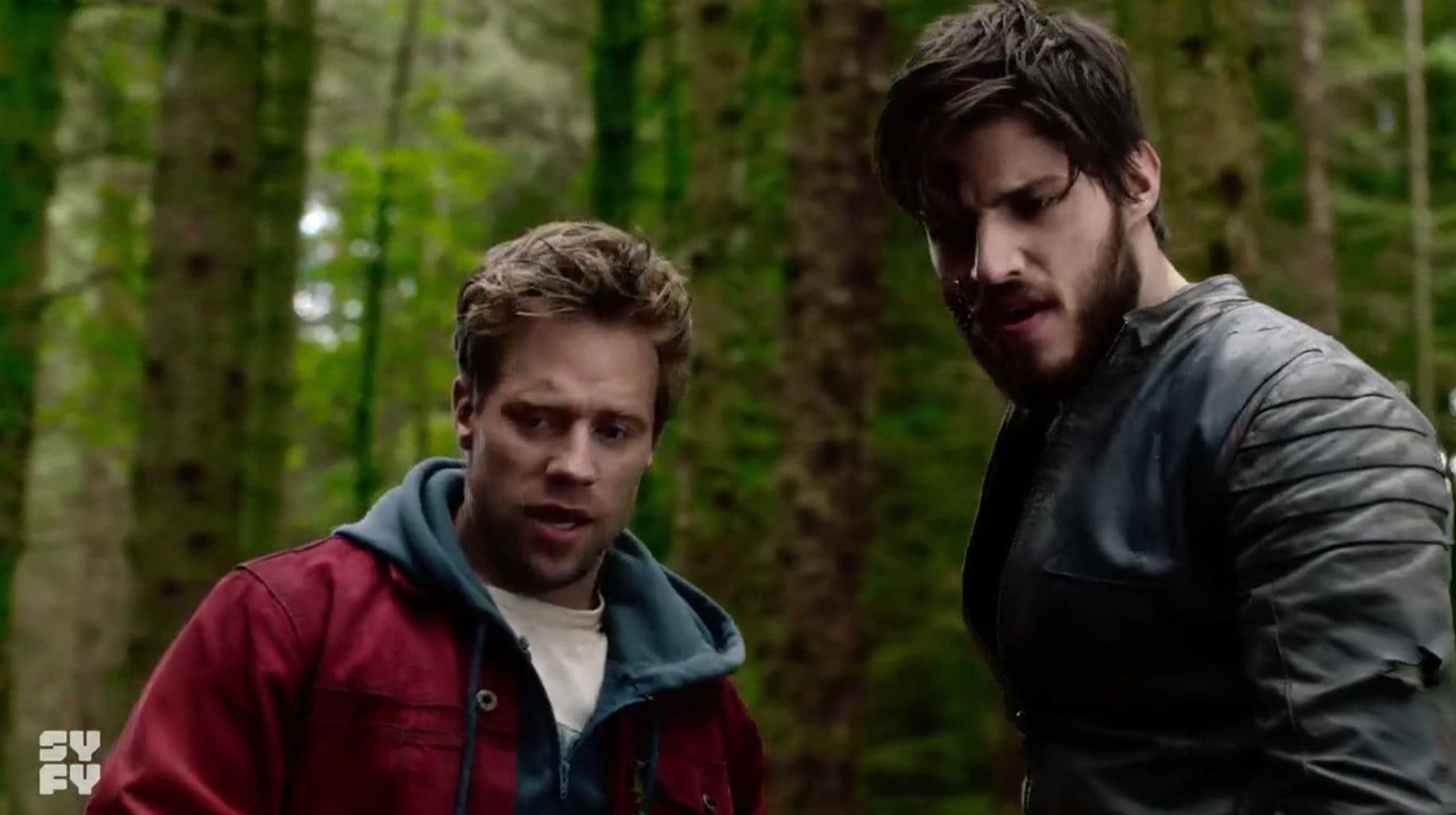 Ha! Seg has no idea who Lobo is. Which leads to Lobo listing off just about every name he's ever been known by. That's kind of perfect. Also, Lobo keeps calling Seg El "Seagull", so I'm dying over here.
Lobo is hunting Brainiac (Blake Ritson), and kind of ticked that a "soft boy" like Seg could take Brainiac out of action.
Lyta (Georgina Campbell) and Zod (Colin Salmon) get in an argument, she wants to train the conscripts on Wegthor, but Zod has other plans.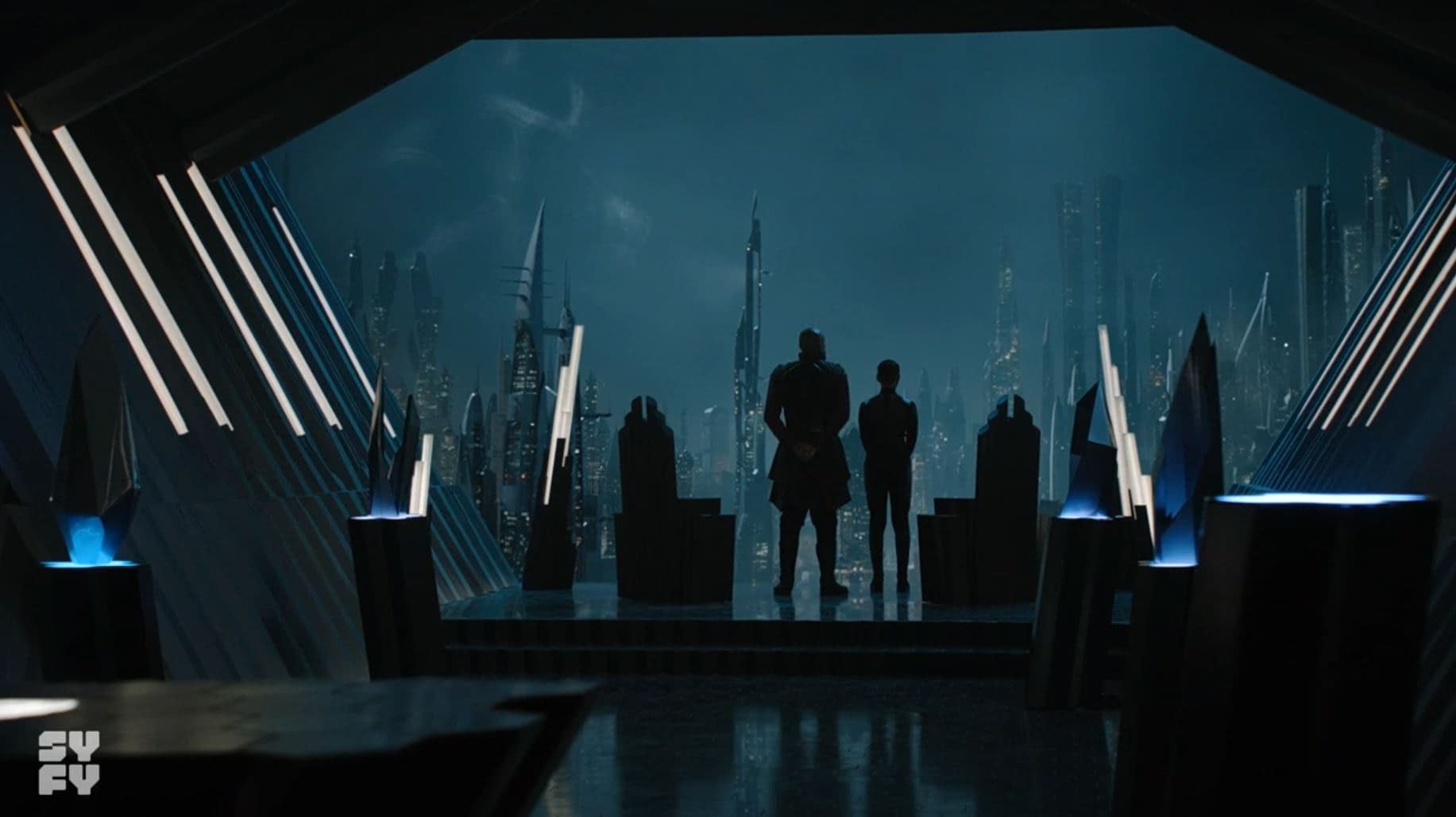 That space elevator between Krypton and Wegthor? Yeah, that's pretty cool.
Loving Lobo trying to blame Brainiac on the destruction of his homeworld, and right when I was worried they were going to retcon that piece of Lobo history… hoo boy. This take on Lobo is great. And "Seagull" seems to know a lot of things that he normally wouldn't; something's off in Seg town.
It feels like Krypton is on an upswing from the season premier, which felt pretty sluggish. There is a lot to enjoy in this episode, with some great sets, solid pacing, and a breath of fresh air from Lobo.
Best line: "You're my little pony now"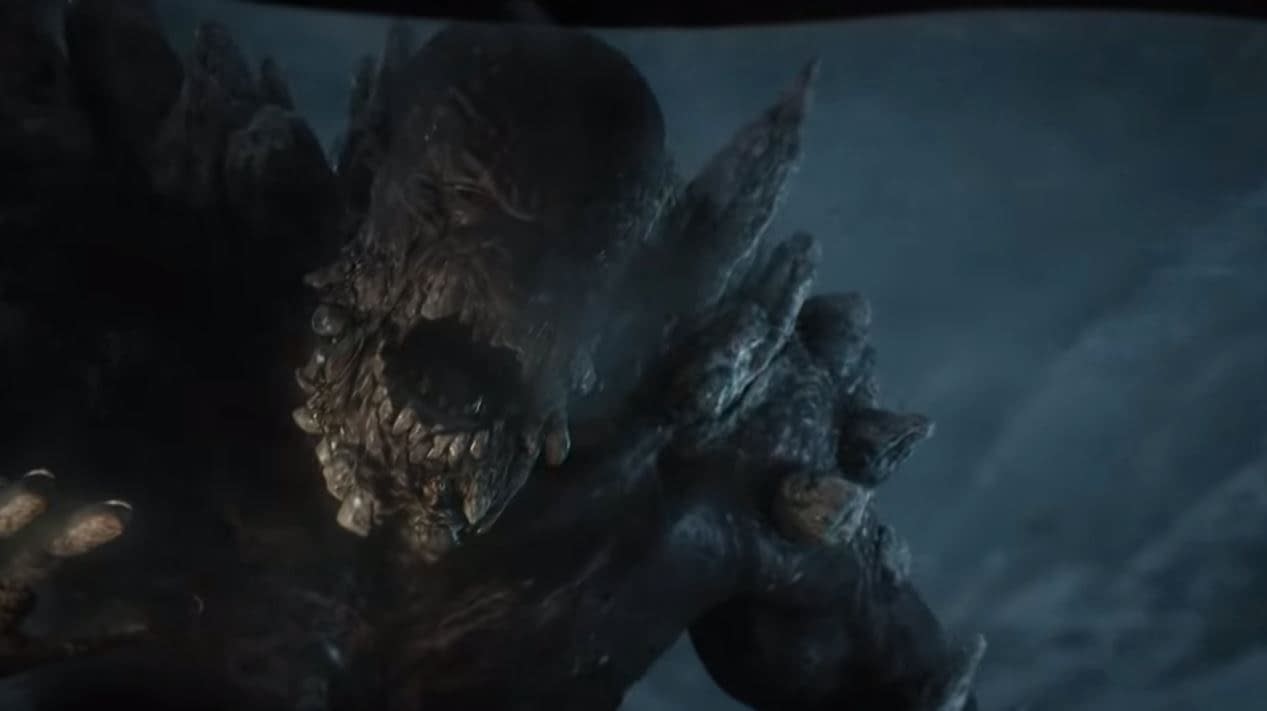 "Ghost in the Fire" is more than just a title- the entire episode is about ghosts. Lyta is haunted by a face from the past, her mother, Jayna (Ann Ogbomo), is haunted by someone she left behind. Seg is haunted by something that lies within him. It's an effective return to form for Krypton, with a lot less melodrama and a stronger focus on compelling story telling.
Next week, we're getting "Will to Power". Make sure to tune in to SYFY on Wednesday, June 26th for all the action: