David Haller (Dan Stevens) is back. He's so serene. So very calm. So very… terrifying. Are you ready for season three of Legion?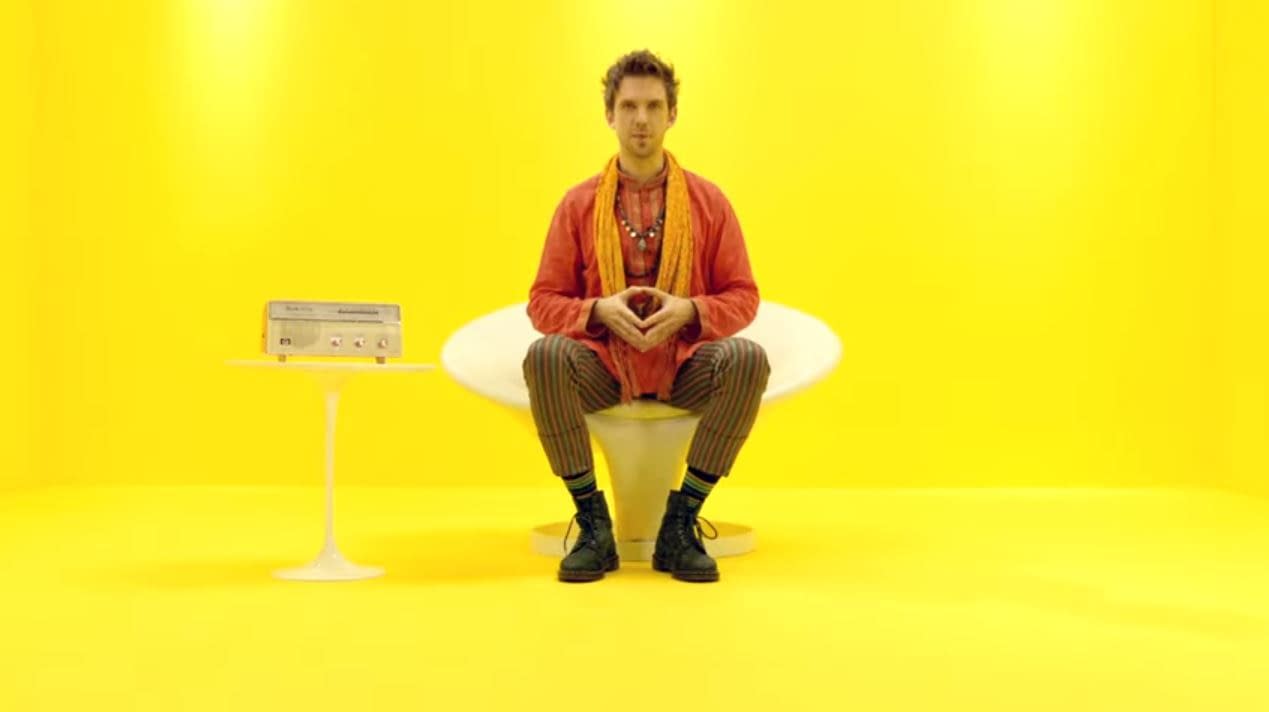 From the very beginning, Legion has done a fantastic job of portraying David's less than firm grip on reality. And with the level of power this young mutant displays, it would be easy to assume that once that grip is gone, he would be the single greatest threat that humanity has ever faced.
That appears to be the point that Syd (Rachel Keller) is trying to put across, snapping briefly into David's spot in the frame. "He's not the hero", she quietly warns:
It looks like we're getting a peek at David's father, Charles Xavier (Harry Lloyd), walking into focus with a full head of hair and a cane.
Legion has been a fascinating show to watch come together, with the first season having some of the most original ideas come together on screen in decades. In some ways, Legion feels like someone took the X-Men comics and blended them with the sensibilities of old episodes of The Prisoner.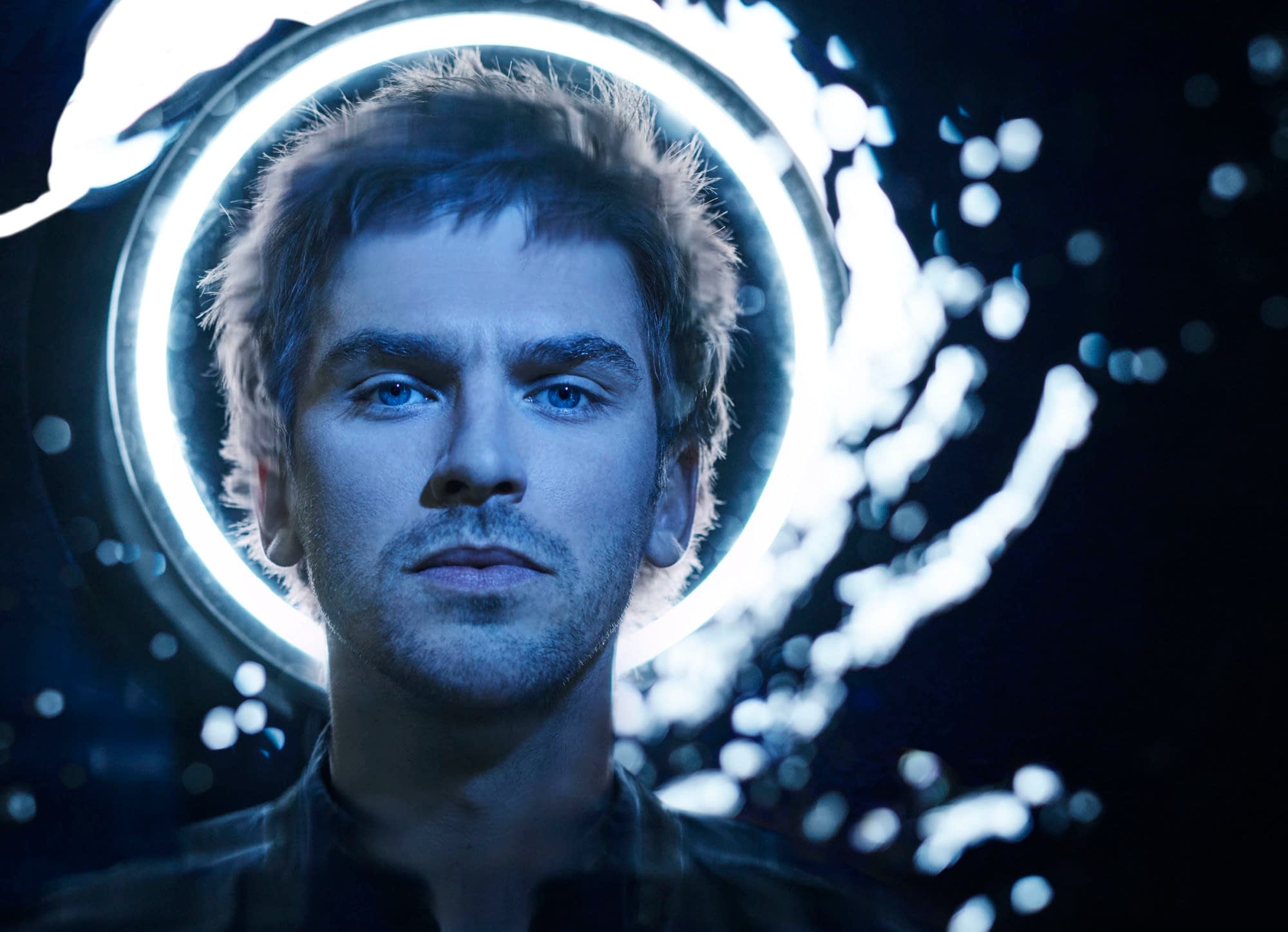 At times, Legion comes across as irreverent, and at others almost like a parody of itself. Several times episodes have had the cast break out into elaborately choreographed dance routines.
The show has also been a revelation of sorts for fans of Aubrey Plaza, who may have only known her as April from Parks and Rec. On Legion, Plaza plays David's friend, who dies in the very first episode and sticks around to mess with David's fragile psyche. Plaza takes the strange, spectral character and turns the intensity level up to 13, and it's amazing to watch.
The rest of the cast of Legion includes Bill Irwin as Cary Loudermilk, a scientist who can split off into two personas, the second of which, Kerry, is played by Amber Midthunder. Jeremie Harris plays Ptonomy Wallace, a young mutant who can help people navigate their memories. Jean Smart plays Melanie Bird, a psychiatric therapist. And Jemaine Clement plays Oliver Bird, a brilliant psychic who ends up possessed by Amahl Farouk, the Shadow King.
The third and final season of Legion will debut on the FX network on June 24th, 2019… and it's bound to be another mind-bending look into one of Marvel's most fascinating characters.
Enjoyed this article? Share it!