Magicians Season 3, Episode 11: Messing Around with Time
One of the real interesting things to come out of season 1 of The Magicians had to do with time. And I'm going to give away a spoiler for season 1 here, but if you're reading articles about season 3 and you haven't seen season 1, then I can't really do much about that. Near the end of season 1 we learn that Jane Chatwin has been restarting time over and over trying to find the right combination to get to a point where Quentin (Jason Ralph) and his friends defeat the Beast. It takes 40 tries and then she is killed, preventing a 41st try — which is good, because they finally got it right.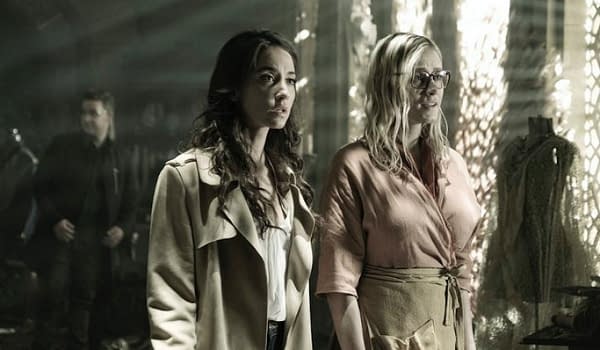 In the latest episode, Josh (Trevor Einhorn) and Julia (Stella Maeve) travel to a different timeline, the 23 timeline, and find alternate versions of Josh, Penny (Arjun Gupta), Alice (Olivia Dudley Taylor), Marina (Kacey Rohl), and of course Quentin. In this other timeline, Josh is much braver, Penny is in love with Julia, Marina is still alive, Alice is a lot more meek and mild and Quentin… well, he becomes the Beast. In the video below, the cast and executive producers talk about working with alternative versions of the characters that they've been for a few years now.
The Magicians airs Wednesdays on Syfy.