Michael Connelly Discusses "Bosch Universe," Updates Spinoffs & More
Bestselling author Michael Connelly discussed the growing "Bosch" universe, offering some great updates & insights on the spinoffs and more.
---
Earlier this month, we learned that Amazon Studios and bestselling author Michael Connelly were going to be expanding the "Bosch" universe in a very big way. Of course, there's a second season of Bosch: Legacy on the way (possibly this fall). But now, fans can look also forward to spinoff series focused on Detective Jerry Edgar (with Jamie Hector still finalizing a deal to reprise his role that originally played opposite Titus Welliver) as well as on Detective Renee Ballard, who has yet to appear in a "Bosch" television series. Now, Connelly is offering some updates as well as some personal thoughts on all of those projects and more in an interview with the Tampa Bay Times.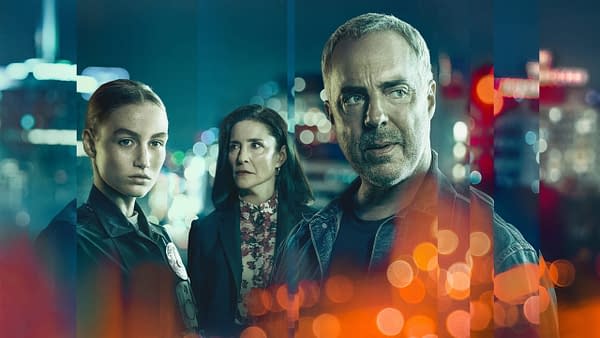 With the interview taking place on February 10th, Connelly shared that Bosch: Legacy "completely wrapped today. Production is done and locked." As for Netflix's The Lincoln Lawyer, filming on the second season continues to roll on. And although the bestselling author didn't have a release date for either season, Connelly did share that he believes "Legacy" will make its return sometime this fall. Connelly also shared that a heads-up from Deadline Hollywood regarding news of the spinoffs "forced Amazon to put out a statement earlier than they usually do. Usually, they do it when we're further along, and it's more of a sure thing." And just in case you have any doubt that this is all part of a bigger plan to have an interconnected universe, Connelly made it clear. "All these shows would cross over, and that's an exciting thing. The possibility of having these kind of characters cross into each other's shows is kind of the overall plan," Connelly explained. Now, here's a look at what Connelly had to share about the two upcoming spinoffs: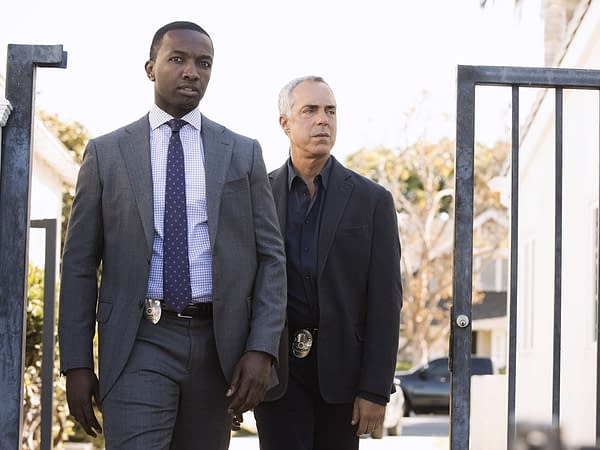 "Untitled J. Edgar" Series: A police drama following Harry Bosch's former partner, Detective Jerry Edgar, who is tapped for an undercover FBI mission in Little Haiti, Miami. In this glamourous city, he is forced to balance his new life with the gritty underbelly of the city while being chased by his mysterious past. Executive produced by Connelly, Larry Andries, and Fabel Entertainment's Henrik Bastin & Melissa Aouate, with Jasmine Russ co-producing.
CONNELLY UPDATE: Although he says Hector is "excited" about the spinoff possibility, Connelly admitted, "I don't know if technically he's signed on. There's no show without him, but I don't know what deals are done." With the actor being on Haitian descent, the author says "the story is really perfect for him. It's centered in Little Haiti, but it would spread to a lot of South Florida." And it's that last aspect that's especially appealing to Connelly, who has a home in Tampa, adding, "The most exciting thing to me is the possibility of making a show in Florida."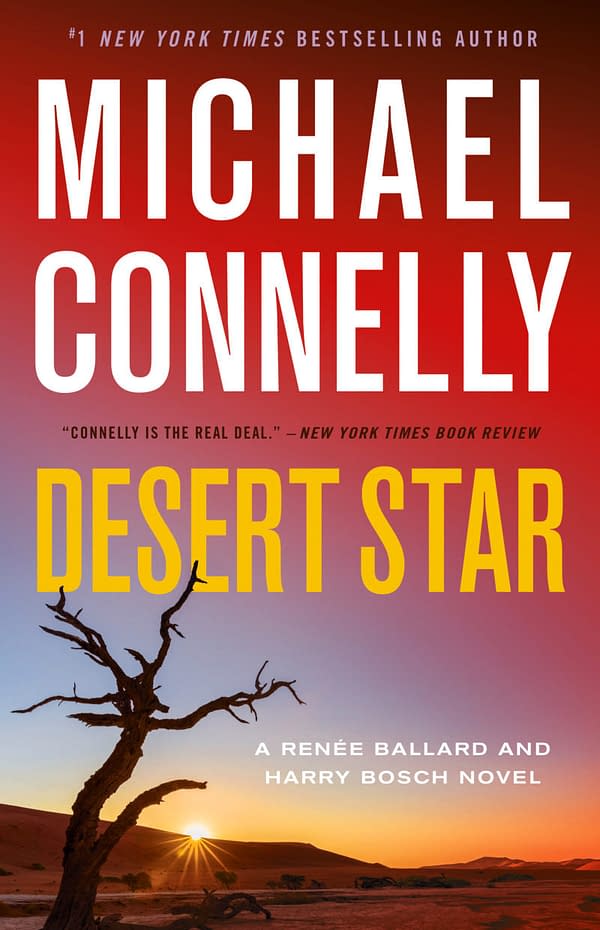 "Untitled Renee Ballard" Series: Detective Renee Ballard is tasked with running the LAPD's new cold case division. Beyond simply investigating unsolved crimes, Renee is dedicated to bringing credibility to the department and justice to the community. Having learned from retired ally and mentor Harry Bosch, Renee does things her way – solving cases in unconventional ways while navigating the politics of being a woman on the rise in the LAPD. Executive produced by Connelly, Michael Alaimo & Kendall Sherwood, and Fabel Entertainment's Bastin & Aouate, with Russ co-producing.
CONNELLY UPDATE: First up, it's too early to ask about casting, so don't bother asking about casting – with Connelly saying, "There has not even been a discussion of casting yet. We've got to get a script first." But Connelly has some thoughts on what it was that may have flipped the switch on a Ballard series. "'Desert Star' [2022 novel pairing Ballard & Bosch] has this version of Ballard where she's off the night beat, putting together this group of, I don't want to say misfits, but this kind of ragtag group of volunteers." Taking Ballard off of night shifts and bringing her into the daylight is what Connelly believes was the difference-maker. "If you translate that visually, you'd have a very dark show. There's a lot more blue sky in 'Desert Star,' and I think that's what finally got something going on Ballard, this new look at her."