'Miracle Workers' Season 1, Episode 2 "13 Days" Offers Up Flaccid Swing-and-a-Miss [REVIEW]
We really want to like TBS' new comedy Miracle Workers, about a pair of bumbling angels trying to save the world from a cataclysmically bored God. It has a great cast, a somewhat original premise, and the pilot episode had a lot going for it. All the makings for at least an above-decent series with potential and promise, right?
https://www.youtube.com/watch?v=2jcvU607KCM
Then second episode "13 Days" aired… and we're praying for cancellation.
When the big, clever, knock-you-out-of-your-socks running gag of the episode is exploding Bill Maher's penis, that shouldn't be too hard to pull off – the gag, I mean. Not… never mind. Maher's a ragingly smug, hard-to-like person, so staging a couple of solid jokes around his impending glandular explosion should be a no-brainer.
Instead, the entire sequence lands with the ferocity and impeccable comedic timing of your four-year-old niece telling pee-pee and poo-poo jokes. Sure, she's charming… but should TBS give her a show?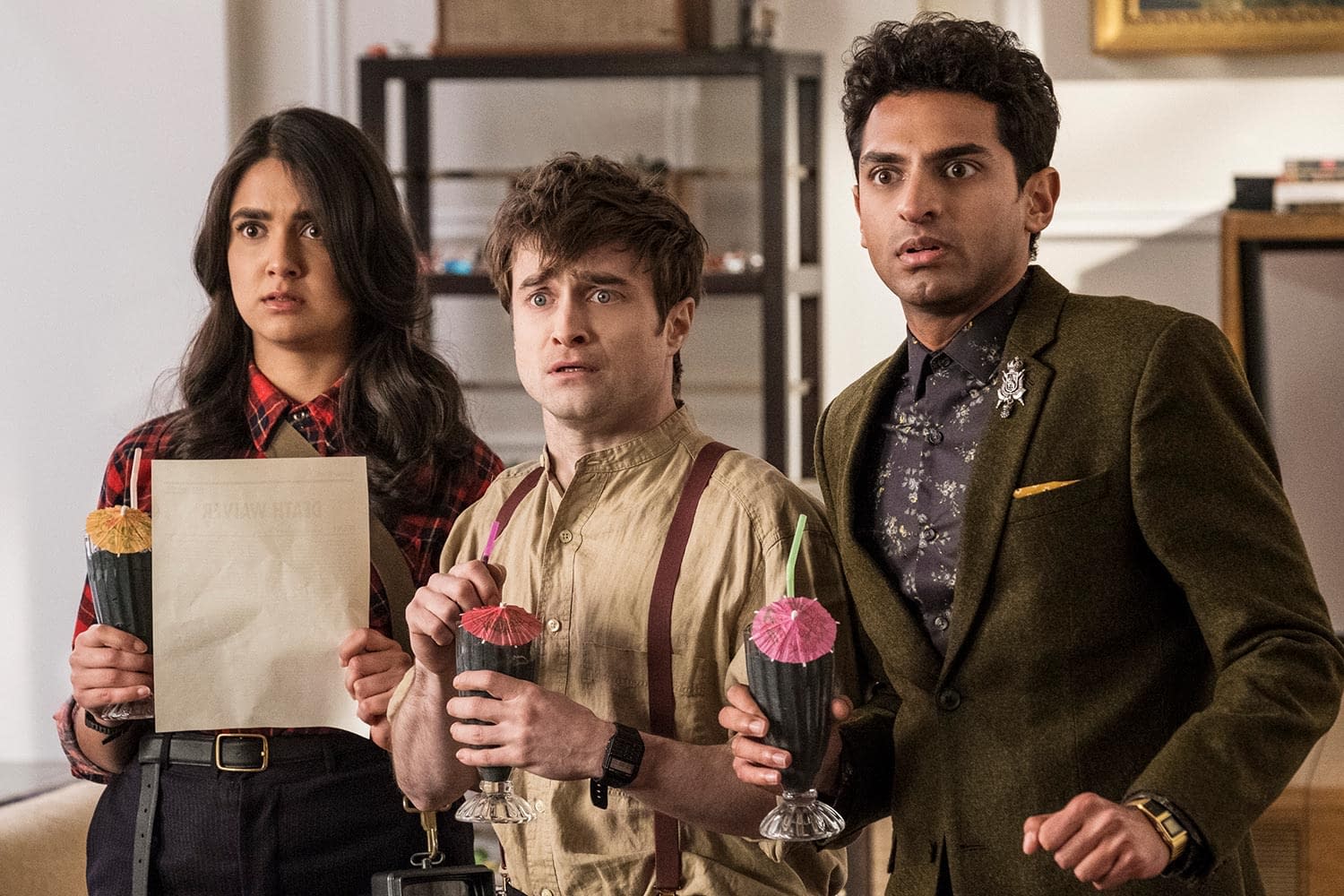 And therein lies the problem- Miracle Workers is charming at best, unfunny at worst, and picking at its tepidness makes you feel like you're bullying a really sincere pre-schooler.
Geraldine Viswanathan's Eliza is refreshingly earnest, and brings the only real likable character on the show to life. Daniel Radcliffe's Craig is "Daniel Radcliffe," so that's nice. The rest of the cast is largely forgettable, and that's a real problem when that cast includes Steve Freakin' Buscemi and Deadpool's Karan Soni. We know these guys are funny. Buscemi has facial expressions funnier than this entire episode.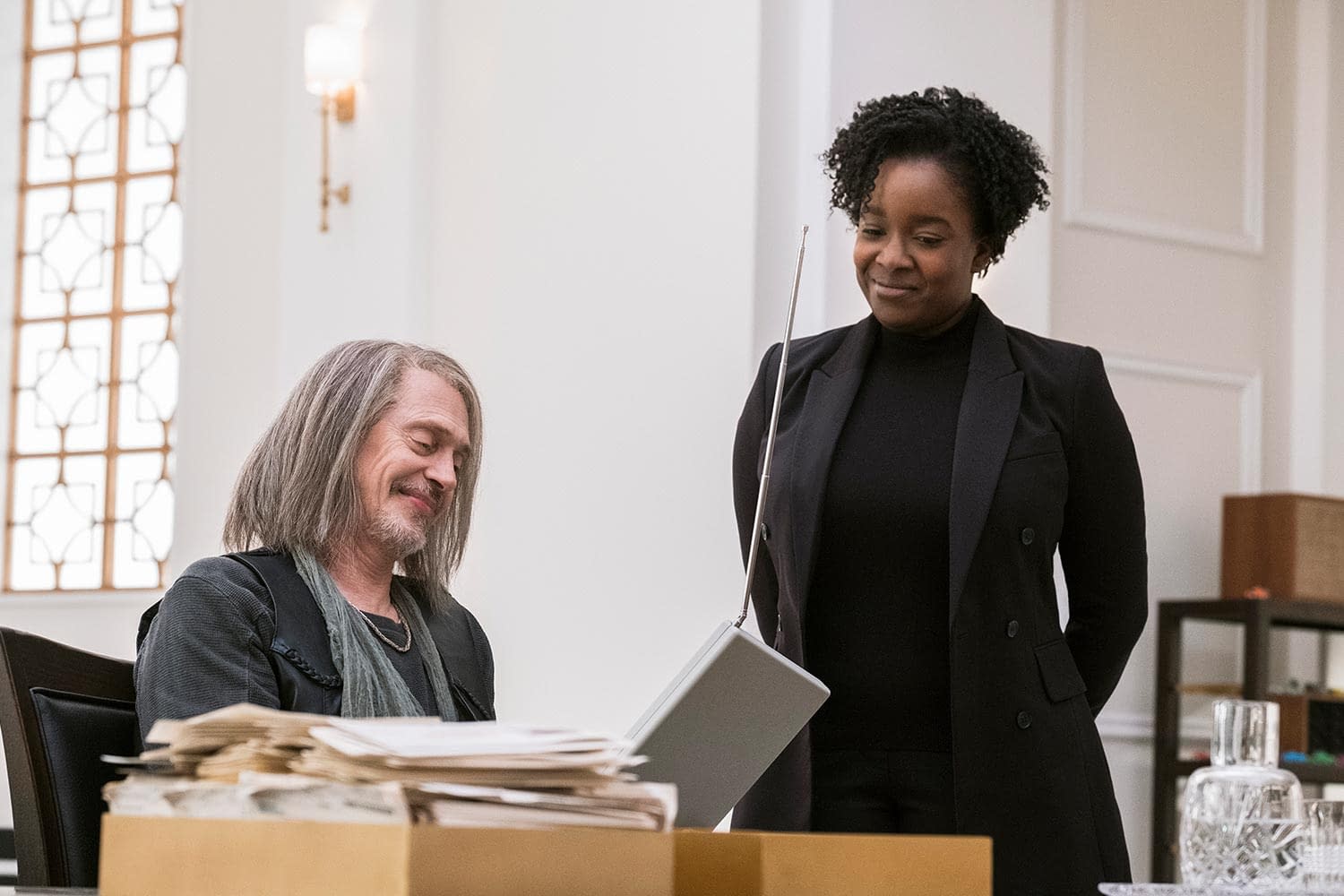 It's really hard to tell at this point if Miracle Workers has any idea of what it's about after the elevator pitch that got it green-lit in the first place. There is so much potential in this show, and some really solid ideas, but it just falls flat.
The only big winner coming out of "13 Days" is Crown Royal, which aired enough commercials during this episode to convince us to buy a bottle to drown out the boredom.
Join us next week for the aptly named "12 Days" (Get it? It's a countdown to Armageddon, kids!). The new episode airs on Monday, February 25, on TBS – and despite our nearly turgid rage at this last episode, we're still rooting for the show.