'Mr. Robot' Season 2: Control is An Illusion for Elliot [BC REWIND]
With society in pieces after fsociety's successful hack of E Corps at the end of USA Network's first season of Mr. Robot, there's nowhere to go but up…right?
Wrong.
Things are about to get far, far worse for our hacker hero Elliot (Rami Malek) and his band of misfit hackers and friends.
E Corp has fallen…good, yes?
Except what they didn't take into account when fsociety erased all debt by taking down E Corps servers is that they also took down the entire banking system – because of course the company basically rules the free market. So the stock market has completely crashed, banks are shuttered, and society is plunged into a "cash only" dystopian-type endgame – but hey, at least everyone is debt free?
After the hack, now dubbed "five/nine," Elliot is hiding out at his Mother's house, taking some much needed R&R in attempt to chill out and erase Mr. Robot from his brain. It's not exactly working…but he's trying.
Darlene (Carly Chaikin) has taken over as defacto leader of the fsociety rebellion, because Trenton (Sunita Mani), Romero (Ron Cephas Jones), and Mobley (Azhar Khan) basically want to disappear…except that can't really happen, because now the FBI is hot on the trail of five/nine's perpetrators.
With the FBI now involved, we meet Agent Dom DiPiro (Grace Gummer), who plays the typical "fed who doesn't trust anyone and whose hunch is being ignored by the agency" character.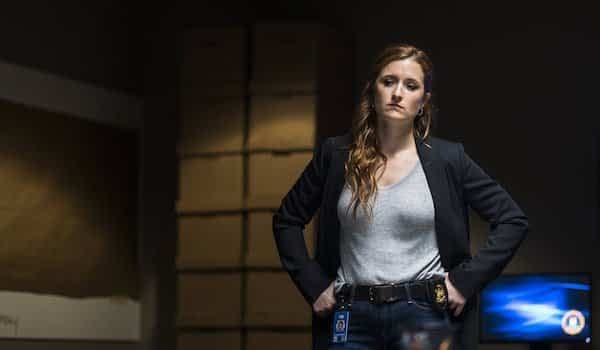 Flashing back to Angela (Portia Doubleday), who is still working at E Corps, completely not minding the caveat she was hired on as she does everything possible to track down the board members involved in the corporate cause behind her Mother's death.
Eventually, Dom and the FBI track fsociety back to the arcade and the members – unfortunately through the death of Romero. This causes Trenton and Mobley to bolt in an effort to hide from the Dark Army and the FBI because… *spoiler alert* the Dark Army now controls the FBI alongside CEOs, heads of state, and whatever else come to their minds.
Being our token "lawful good" character, Dom fights to figure out what is really going on (…ike every other cop character in every other show ever… *yawn*) Meanwhile, Eliot's rigid daily routine isn't quite helping keep Mr. Robot at bay, but most of the color in his life comes from the neighborhood around him.
He gets coerced into helping fix a dark web illegal Ebay, then beaten to a pulp – and in the strangest episode so far, hallucinates an 80's sitcom about a road trip with his parents and Darlene.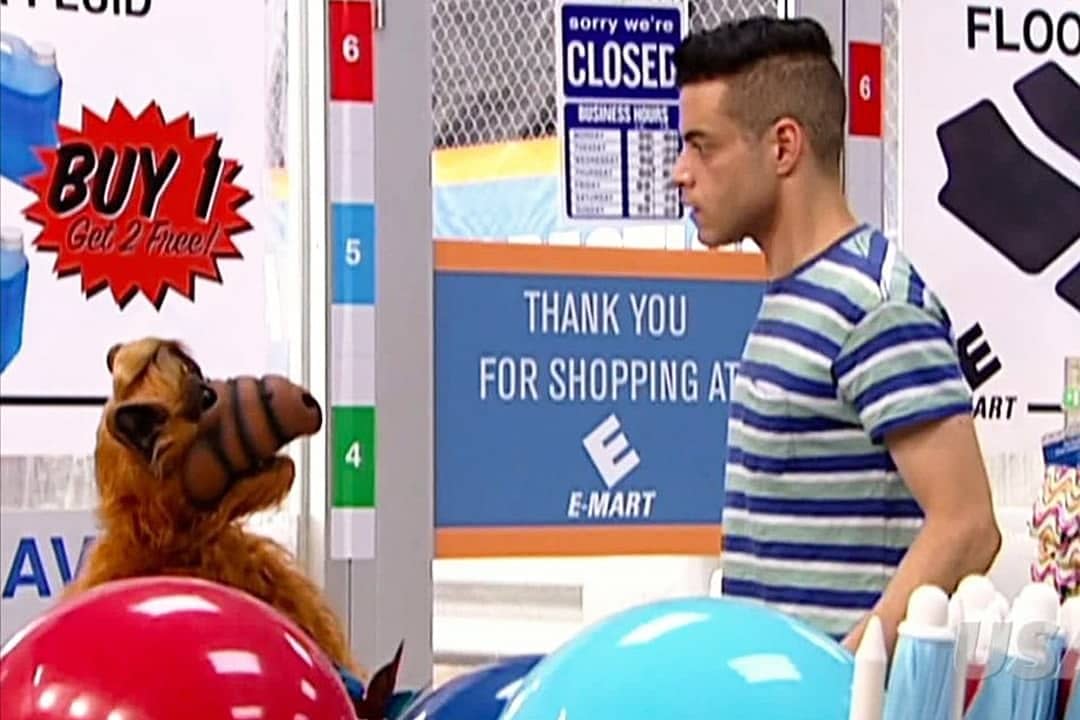 PLOT TWIST: Elliot is actually in jail: the guy he hacked back in season 1 took him to court for stealing his dog, to which he pled guilty and was sentenced before the Dark Army could pull strings and get him off. His brain has been disassociating pretty hard.
But hey, he did take down the warden's hella illegal human trafficking website before he got released, so that's a plus, right?
Growing more powerful, the Dark Army – led by White Rose (B. D. Wong) – recruits Angela to handle Elliot and make sure he follows orders. And what are these orders?
We don't know yet.
It's something to do with the mysterious "Phase 2" – which apparently was Elliot's plan, according to what hallucination/dream version of Tyrell Wellick (Martin Wallström) told him. BTW: Tyrell is still missing after the events of the first season. His wife has gone a little cray-cray because of that, and the fact that the media is pinning "five/nine" on Tyrell.
In the season finale, the FBI is closing in, as Darlene's boyfriend/original Dark Army contact Cisco (Michael Drayer), is murdered in front of her; while Dom is rapidly closing in on fsociety and their place in all of this. Hiding out on the West Coast, Trenton and Mobley are approached by a Dark Army member (ruh-roh!).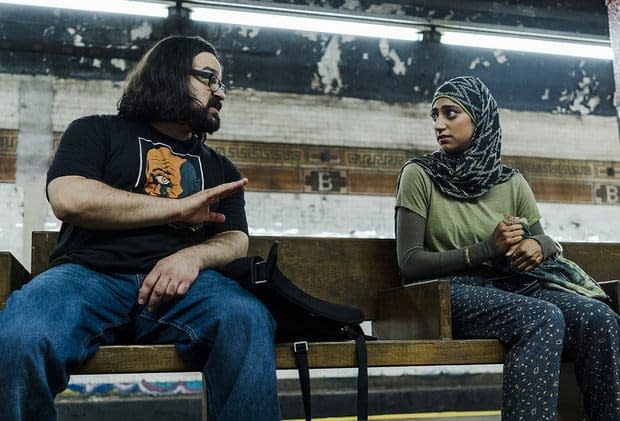 As for Angela, she has become more ruthless and most likely on the path to becoming a completely heartless, brainwashed member of the Dark Army and/or E Corp. Elliot is basically Edward Norton in Fight Club: trying to make sense of things and figure out what his alter-ego has cooked up along with the Dark Army.
In the final bit of the episode, Tyrell (hallucination/dream form) tells Elliot that "Phase 2" consists of blowing up the E Corp building that houses their paper records. Our mentally-not-okay protagonist takes issue with this, even though Mr. Robot and Tyrell are both urging him to go with it. Elliot sees a way to hack in and cut off phase two.
BANG!
Tyrell shoots Elliot.
Down he goes, and that is where we end season 2.
Will Elliot live to hack another day?
Are Trenton and Mobley trapped in mundane retail hell forever?
Does Darlene completely crack after watching everything in her life implode?
Tune in next season to find out. Onward, season 3 – and check out our recap of season 1!