For those of you who've been following Bleeding Cool's reviews of the fourth season of USA Network's Mr. Robot (which you should absolutely be doing – starting with a look at our review of last week's episode "402 Payment Required" here), you know that our resident expert Adriel has been trying to piece together the pieces to Elliot's final season puzzle.
Heading into this week's new episode "403 Forbidden," the final war between Elliot (Rami Malek) / Mr. Robot (Christian Slater) and Whiterose (B.D. Wong) continues to escalate… and then there's that matter of "The Other One"(???):
Mr. Robot season 4, episode 3 "403 Forbidden": Whiterose has the feels; Elliot gets owned by his own hack; an old foe waits.
Of course that preview isn't nearly enough… so with that in mind, here a look at the preview images for "403 Forbidden" – which finds Elliot and Mr. Robot appearing to be caught off-guard and contemplating their next move; while Minister Zhang (Wong) appears to be having an interesting meeting with Wang Shu (Jing Xu):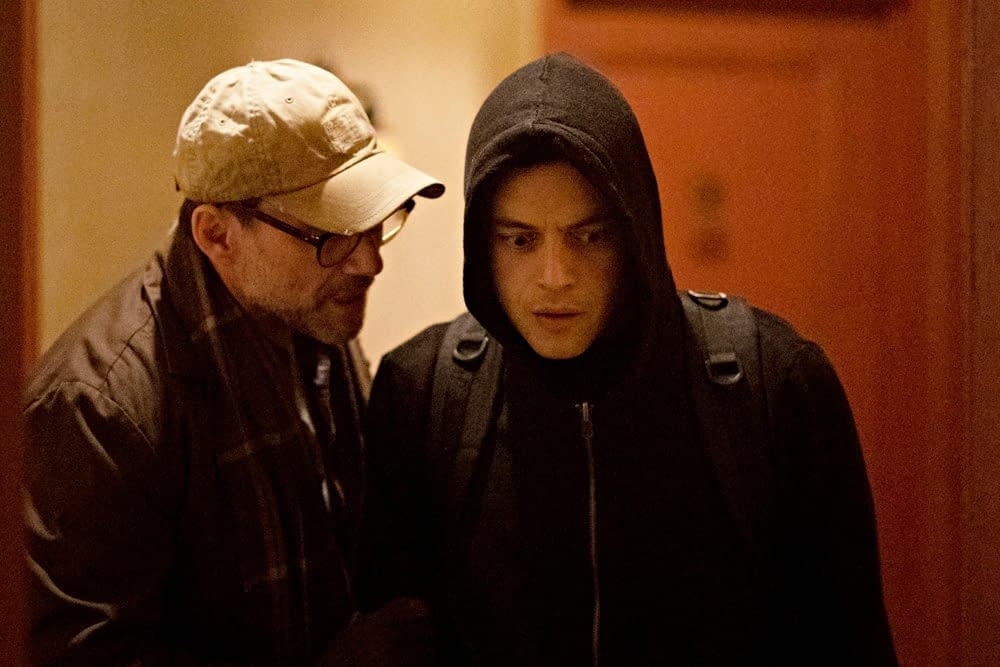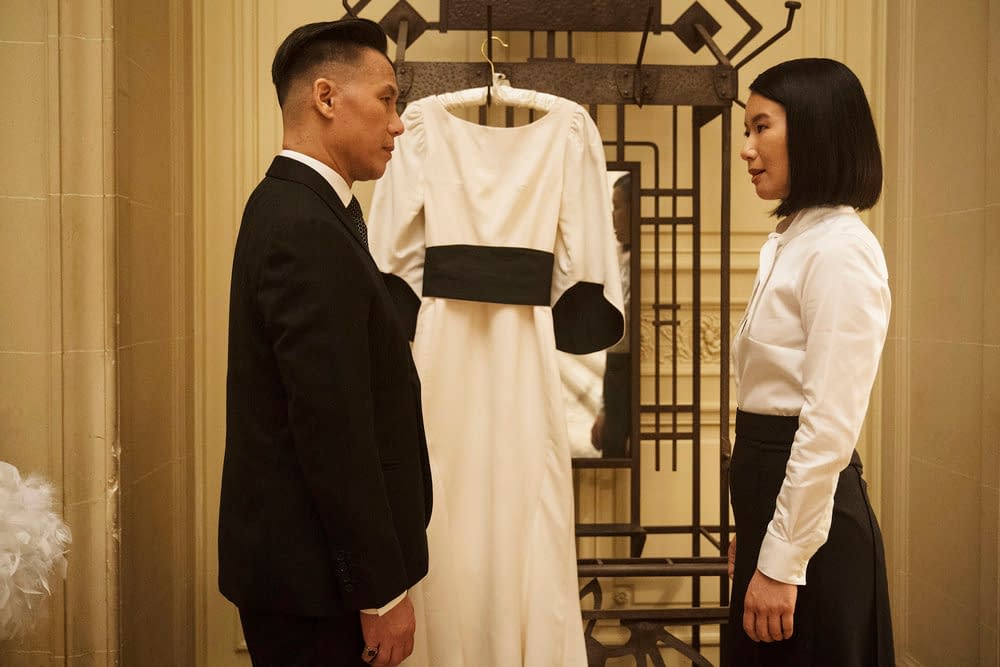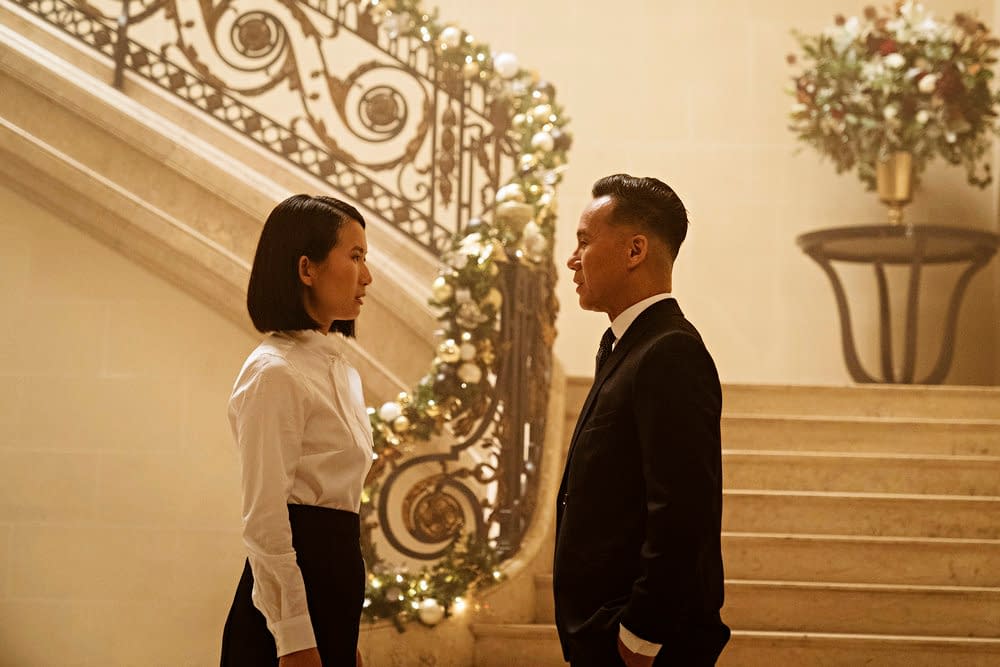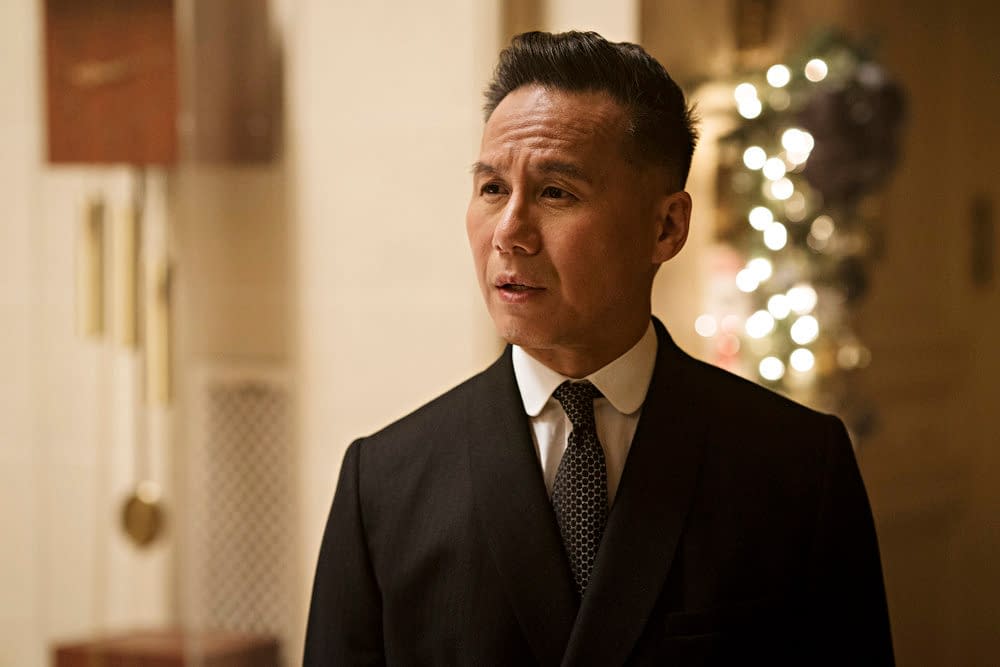 If you're looking for more clues as to why lies ahead, here's a look back at two previously-released trailers for the fourth and final season, airing Sunday nights on USA Network:
MR. ROBOT follows Elliot Alderson (Rami Malek), a cyber-security engineer who, along with Mr. Robot (Christian Slater) and fsociety, starts a revolution to change the world. Season 4 will pick up where the third season finale left off, delving into the pros and cons of Elliot hitting "send" on the email that could reverse 5/9.
https://www.youtube.com/watch?v=onLTF6iytxo&t=3s
Created by Sam Esmail and produced by Universal Content Productions and Anonymous Content, Mr. Robot stars Rami Malek, Christian Slater, Portia Doubleday, Carly Chaikin, Martin Wallström, Grace Gummer, Michael Cristofer, and BD Wong.
Esmail, Chad Hamilton, Steve Golin, and Kyle Bradstreet serve as executive producers; with John Lenic co-executive producing.
Enjoyed this article? Share it!