"My Hero Academia" Season 4 Will Premiere at Anime Expo!
If you're anything like me, the upcoming fourth season of My Hero Academia has you pretty excited. Now, Funimation has announced that they will be debuting that fourth season for lucky attendees at Anime Expo, which will be hitting the Los Angeles Convention Center on Thursday, July 4th, and lasting through the weekend.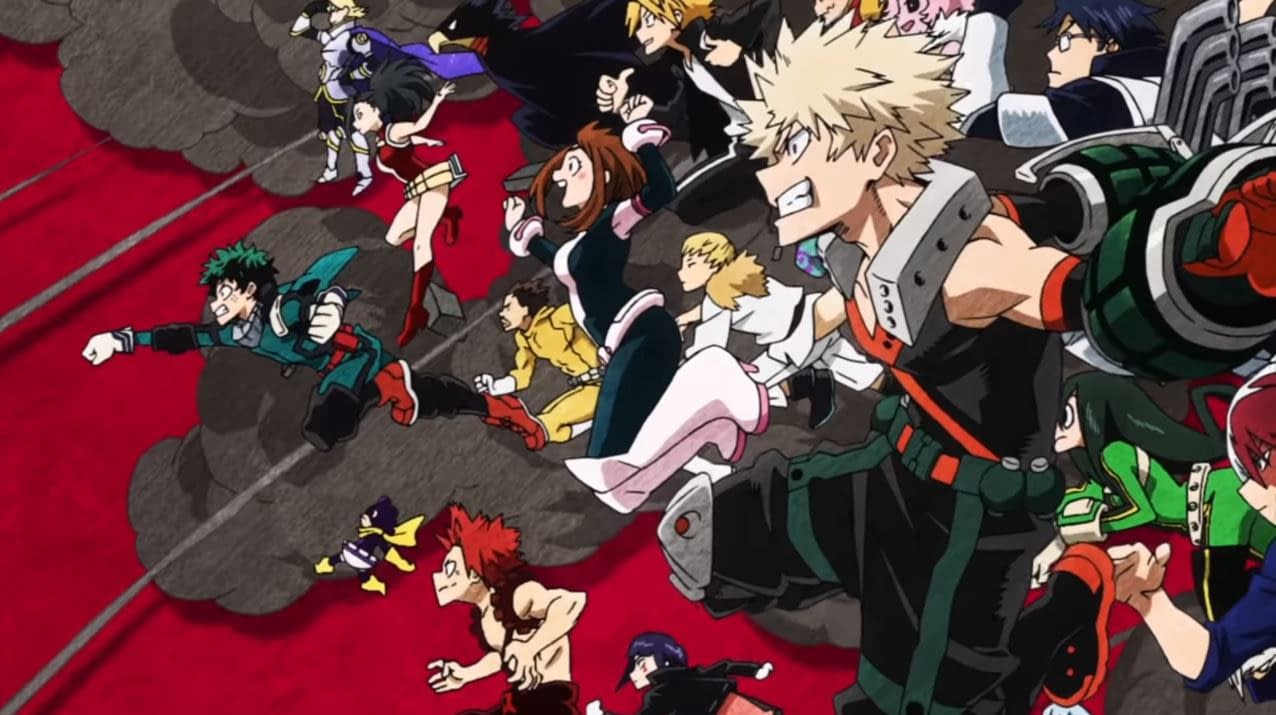 My Hero Academia's fourth season isn't expected to air until this fall, so this is your chance to see the first episode of the new season early! Funimation has announced that there will be special guests on hand, as well:
We're excited to announce that we'll be presenting the My Hero Academia Season 4 Premiere at Anime Expo 2019! Special guests Kaori Nazuka (Japanese voice of Toru Hagakure), David Matranga (English voice of Shoto Todoroki), Patrick Seitz (English voice of Endeavor), and Ricco Fajardo (Mirio Togata) will be joining the event.

Event Details

Date: Saturday, July 6
Time: 10:00 AM – 12:00 PM PT
Room: LACC\Main Event (Hall B)

Due to high demand for this event, attendees must have an admission wristband in order to enter Main Events (Hall B) when doors open. Main Events admission wristbands will be free and distributed by Anime Expo on a "first come, first serve" basis. Please see their Program Room Policies for more information.
My Hero Academia follows the evolution of a normal, every day teen who grows up powerless in a world where the majority of people have some sort of super power. Izuku Midoriya longs to have a power (or quirk) like his peers, but his never manifest.
The thing about Midoriya, though, is that he has the heart and passion for justice of a true hero, which brings him to the attention of All Might, the Japan's greatest, most powerful super hero- the laughing crusader for justice that rights wrongs with a smile on his face.
All Might has a secret- he's losing his ability to use his powers, and needs to find someone he can pass them on to. He sees Midoriya as his natural successor, and begins training the boy to use the extraordinary powers of "One For All", and assume the mantle of Japan's greatest hero.
My Hero Academia is one of those anime series that has so much damned heart that it's impossible not to fall in love with it. Bring on season four, Funimation! PLUS ULTRA!