Apparently Netflix listened when we said we wanted more Toys That Made Us, as well as Queer Eye and Nailed It! because the streaming service (and pretty bitchin' television studios) has put in an order for a second season of each non-scripted series.
Also included in the order are Dope and Drug Lords, but those aren't my jam, so I am unfamiliar with them as far as programming and context goes.
Netflix Vice President of Content Bela Bajaria said of the pickups:
"These series are indicative of what we're trying to accomplish for Netflix unscripted: working with world-class producers to create the best unscripted shows on television. These series elevate the genre with innovative takes on familiar formats. They deliver immersive and nuanced stories. They elicit so many emotions from viewers, from tears of laughter to tears of joy — and that's just Queer Eye."
If you haven't watched the revival of Queer Eye, it is wholly unlike the original in many ways, but the core of the premise is still there. It'll make you cry, and I can't remember the original ever making me do that in such a monumental way. There is an episode where a featured makeover guest tells his stepmother that he's gay after hiding it for years, and it'll get to you. It's real and current, and it's wonderfully produced.
We've talked a lot about Toys That Made Us — a passion series centering around the origin of some of our childhood playthings and the adults who still love them. It's kind of a no-brainer that they're getting additional episodes, as the first set was only four, and plans were already in motion for the next four. (It's unclear if there will be more than that second set already announced, but we're just happy to be getting more.) After all, the theme song does say eight episodes (and according to the creators of the series, the next four will include ones about Transformers, LEGO, Hello Kitty, and Star Trek).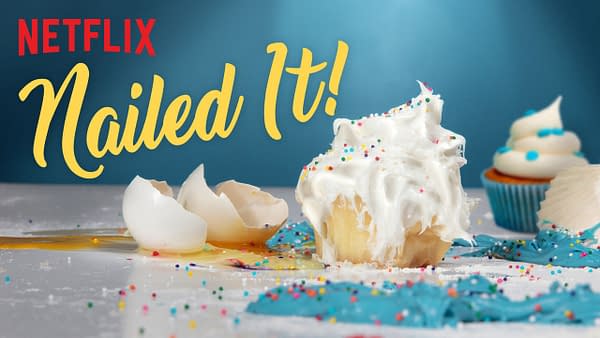 Nailed It! is sort of my new favorite guilty pleasure (other than Strippers, which I watch with the subtitles on because those Scottish accents are amazing), but it's fun and I'm glad we'll be getting more of it too.
We're still holding out for news of the scripted dramas (like Everything Sucks).
Enjoyed this article? Share it!