Nine Years Later, Manx's Evil Returns in New NOS4A2 Preview Images
By the time the end credits rolled on the first season finale of AMC's NOS4A2, the wars between Vic McQueen (Ashleigh Cummings) and Charlie Manx (Zachary Quinto) nearly drove them both over the edge. For one of them, it drove them as close to death as they thought they would ever be. So when June 21 rolls around, Manx looks to rid himself of Vic once and for all by targeting the one person who means the most to her: her eight-year-old son, Wayne. But for Vic, it's been nine long years to prepare for this day. As much as Manx wants Vic six feet under, Vic wants Manx sent back to Hell permanently and Christmasland burnt to the ground. Just like Manx, she's willing to do whatever's necessary to make that happen and protect those she loves in the process. In the following first set of preview images, viewers are treated to a number of returning faces: many familiar, some definitely not friendly. Yet they'll all find themselves caught between Vic and Manx's battle of wills, and not all of them will survive.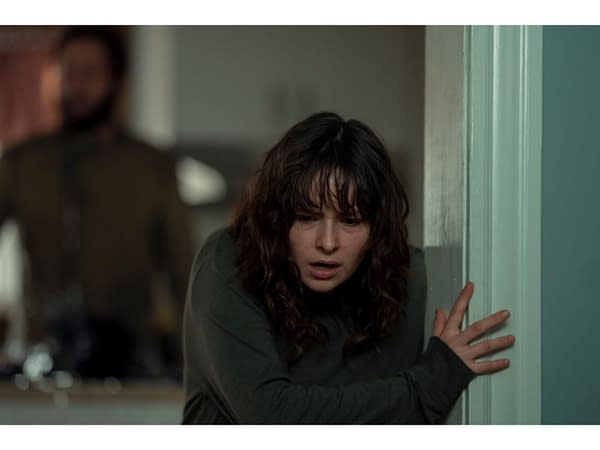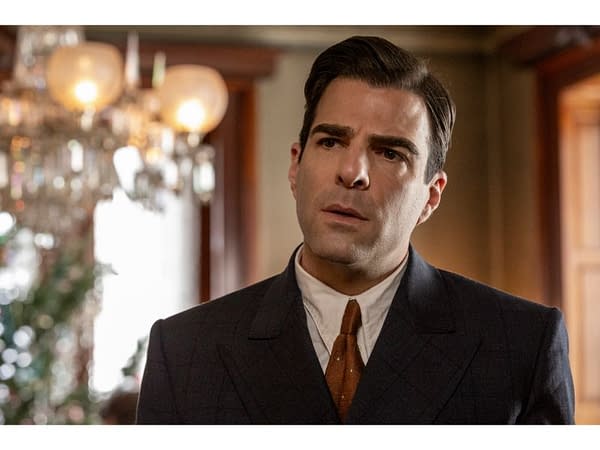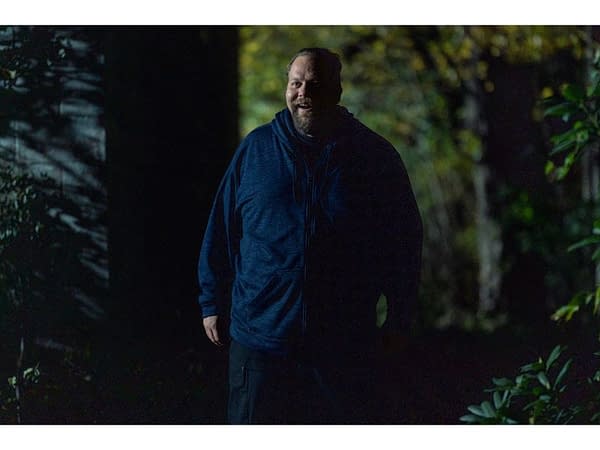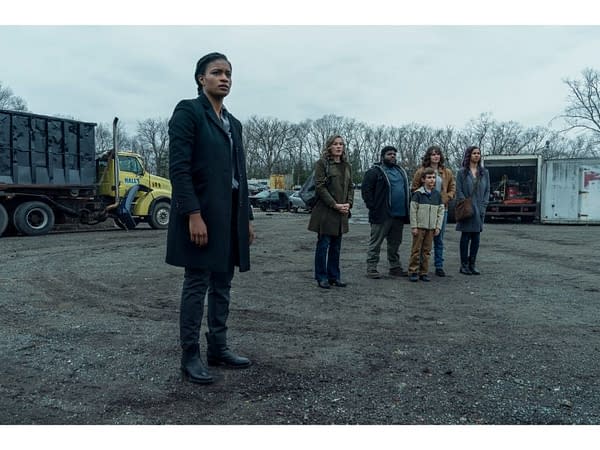 NOS4A2 season 2, episode 1 "Bad Mother": Eight years on, Vic receives news about Manx; Maggie consults her tiles; Bing hunts the Wraith.

NOS4A2 season 2, episode 2 "Good Father": Manx fights for his life; Millie determines to never let the lights go out in Christmasland again.
NOS4A2 Season 1 Welcomed Viewers to Christmasland
Cummings' Vic McQueen is a young, working-class artist whose creativity awakens a supernatural ability to track Manx. What Vic lacks in social confidence, she makes up for in courage, humor, and tough-as-nails grit. She strives to defeat Manx and rescue his victims without losing her mind or falling victim to him herself. Quinto's Charlie Manx is a seductive immortal who feeds off the souls of children, then deposits what remains of them into Christmasland – an icy, twisted Christmas village of Manx's imagination where every day is Christmas and unhappiness is forbidden. Manx finds his whole world threatened when a young woman in New England discovers she has a dangerous gift.
Based on best-selling author Joe Hill's novel, and executive produced by series creator/showrunner Jami O'Brien (Fear the Walking Dead) and Hill, NOS4A2 stars Quinto, Cummings, Jahkara Smith, Olafur Darri Olafsson, Ebon Moss-Bachrach, Virginia Kull, Jonathan Langdon, Ashley Romans, Jason David, and Mattea Conforti. Produced by AMC Studios in association with Tornante Television, NOS4A2 is executive produced by Hill, O'Brien, and Tornante Television's Lauren Corrao.