NOS4A2 Season 2 Exclusive Preview: Can Chris Keep Vic's Family Safe?
By the time the dust settled on last week's episode of AMC's NOS4A2, Vic (Ashleigh Cummings) came to the horrifying realization that not only was Charlie Manx (Zachary Quinto) back but this time? A number of forces are at play this time that make ending Manx's evil and Christmasland an even more daunting task than she expected. Manx has gone on the offense this time, using Bing (Olafur Darri Olafsson) to get dangerously close to Lou (Jonathan Langdon) Vic's son, Wayne (Jason David). This means that for Vic to hatch a plan of attack, she's going to need to get herself and those she loves to a safe place that's out of reach of the Wraith.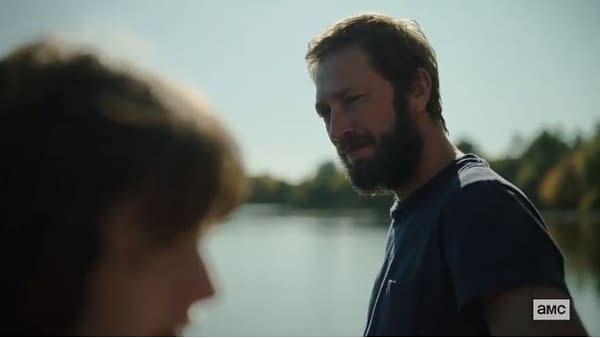 Which brings us to the following Bleeding Cool-exclusive clip from our next episode, "The Lake House." With so much at stake and Manx already firing the first warning shot, Vic needs reassurances from her father Chris (Ebon Moss-Bachrach) that they'll be safe for the time being. What's heartbreaking about the scene is how much Vic wants to say so much more to him, and how much he wants to say and do more for her. But with everything that's passed between them over the years, you can feel the heartbreak and regret in every one of their silent moments:
NOS4A2 season 2, episode 4 "The Lake House": With Charlie Manx on the hunt, Vic and her family go into hiding with Maggie. Written by Megan Mostyn-Brown.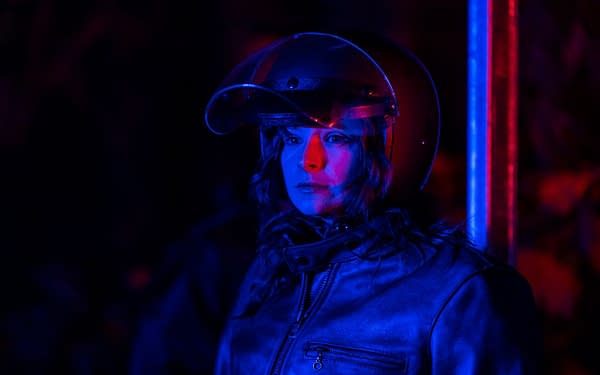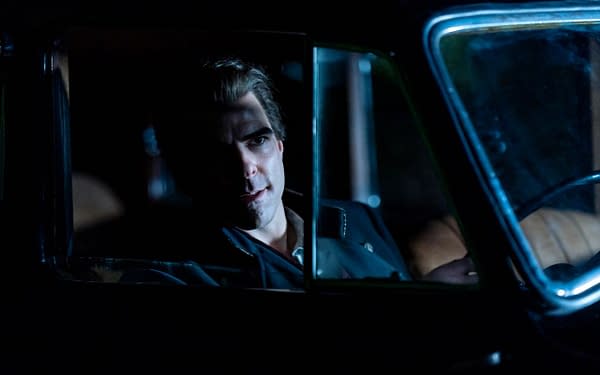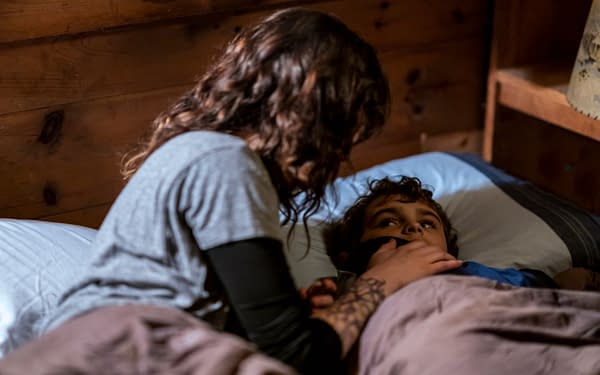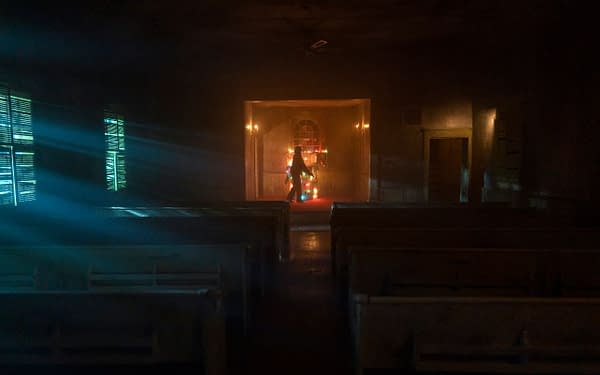 NOS4A2's second season picks up eight years after the events of season one. Vic McQueen remains more determined than ever to destroy Charlie Manx. Charlie, having faced his own mortality, emerges desperate for revenge against Vic. This time, he sets his sights on the person who means most to Vic – her eight-year-old son Wayne. The race for Wayne's soul sends Vic and Charlie on a high-speed collision course, forcing both to confront the mistakes of their pasts in order to secure a hold on Wayne's future.
Based on best-selling author Joe Hill's novel, who executive produces alongside series creator/showrunner Jami O'Brien (Fear the Walking Dead), NOS4A2 stars Zachary Quinto, Ashleigh Cummings, Mattea Conforti, Olafur Darri Olafsson, Jahkara J. Smith, Ebon Moss-Bachrach, Virginia Kull, Jonathan Langdon, Ashley Romans, and Jason David. AMC Studios produces in association with Tornante Television.