On the 3rd Day of "Mr. Robot," USA Network Gave to Me… A Classic Sitcom Family! [PREVIEW]
Oh, it's you. Hello again. Welcome to our countdown – no, not that countdown. We're talking the one where we open a present under "The Tree of Materialism" every day until the Mr. Robot season 4 premiere on USA Network!
Okay, so maybe everyone hasn't been following every single day as closely as they should. That's okay, because I'm here to help get you get caught up. Here's what we've unwrapped so far.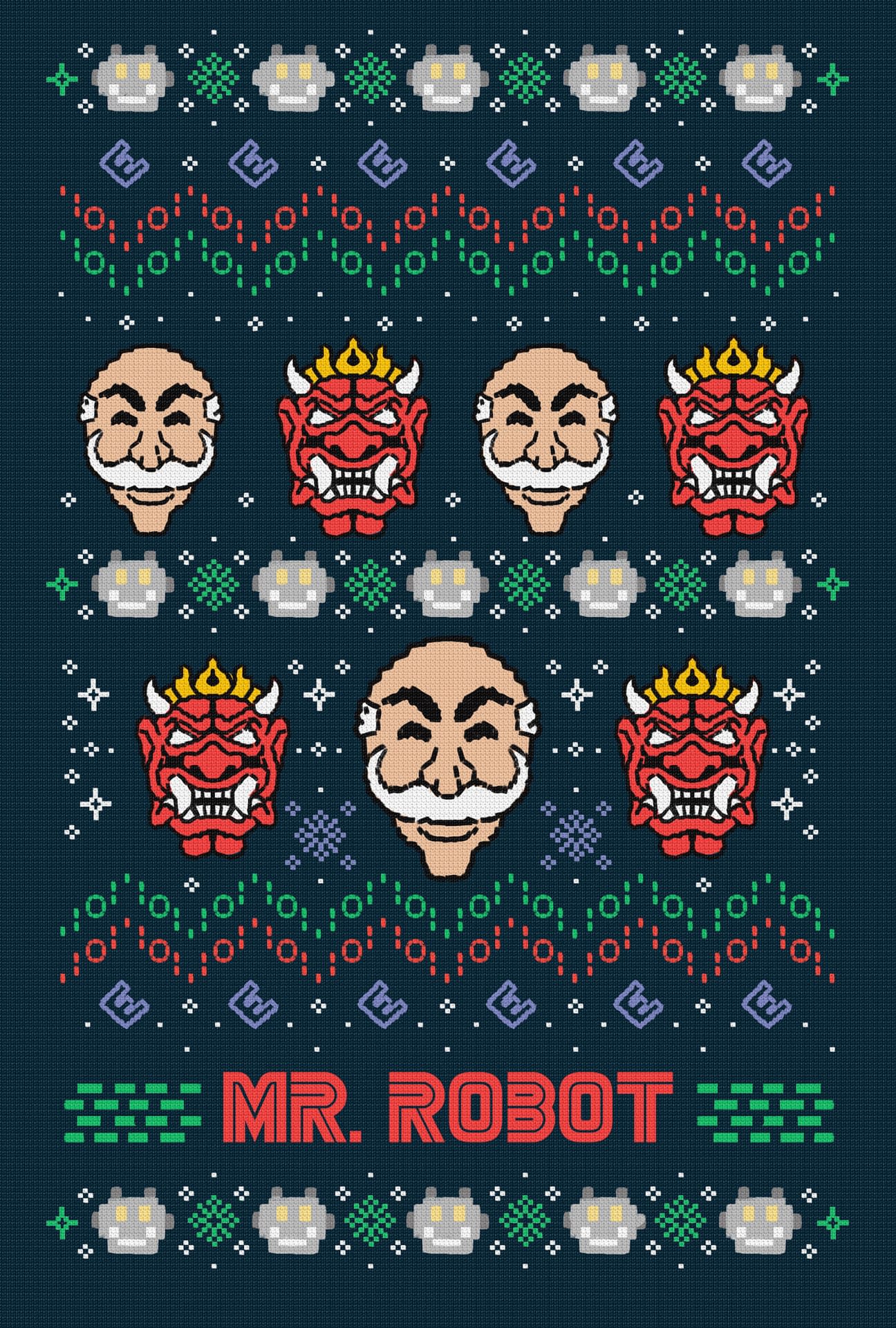 Start with Day "Eleven" and you'll get "Silver Bells".
Day "Ten" shows Zhang and Mr. Price, who sounds like he's in Hell.
Day "Nine" gives us cast photos, posters if you like.
Day "Eight" saw Dom interrogated, try as they might.
Day "Seven" was a holiday card, from F-Society.
Day "Six" presents trinkets, Funko POP! figures we all need.
Day "Five" is a sweater to keep you toasty while you're hacking.
Day "Four" peeks behind the scenes, perspective we've been lacking.
Day "Three" delivers throwbacks, in Christmas sitcom form…
(…a happy family together, something Elliot mourns)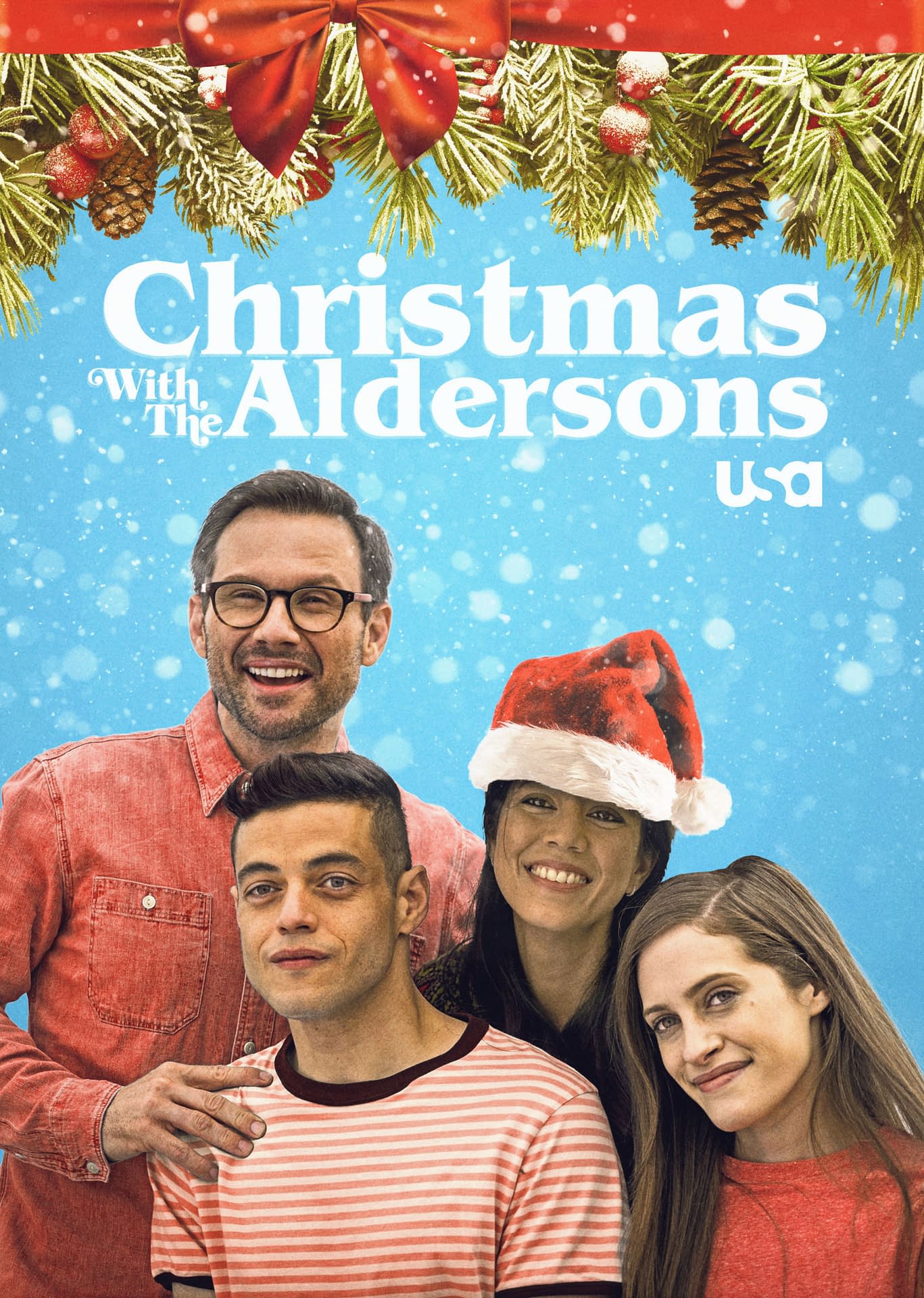 That's right – today's countdown gift is a Christmas poster a'la the sitcom episode from last season.
…or is this a poster for their family sitcom's Christmas special episode?
Either way, it's pretty rad – peep the Photoshop Santa hat! It totally makes it.
Does this mean we get another surreal, slightly absurdist look at Elliot's life and backstory through the lens of a classic 80s/90s family sitcom? …You don't remember that episode? It featured ALF!
Okay, so Elliot's brain was in a very bad place after getting knocked around a bit by some thugs (no spoilers here as to who or why), and his subconscious reacts by retreating in on itself as the brain trauma sets in.
This makes for one very wacky episode of Mr. Robot; Elliot, Darlene, and their parents are on a road trip – with special guest star, the man in the trunk! Who could that rascal thumping around back there be?
The sitcom parody episode was a fan favorite – I really hope the final season delivers at least a festive nod to the genre again!
Mr. Robot returns October 6 to USA Network.