On the 4th Day of "Mr. Robot," USA Network Gave to Me… A Look Behind the Scenes! [PREVIEW]
Merry Robot-mas, friends! In case you weren't aware, USA Network has so graciously gifted us with yet another advent treat leading up to the premiere of Mr. Robot October 6.
What's that? You haven't been keeping up? Okay!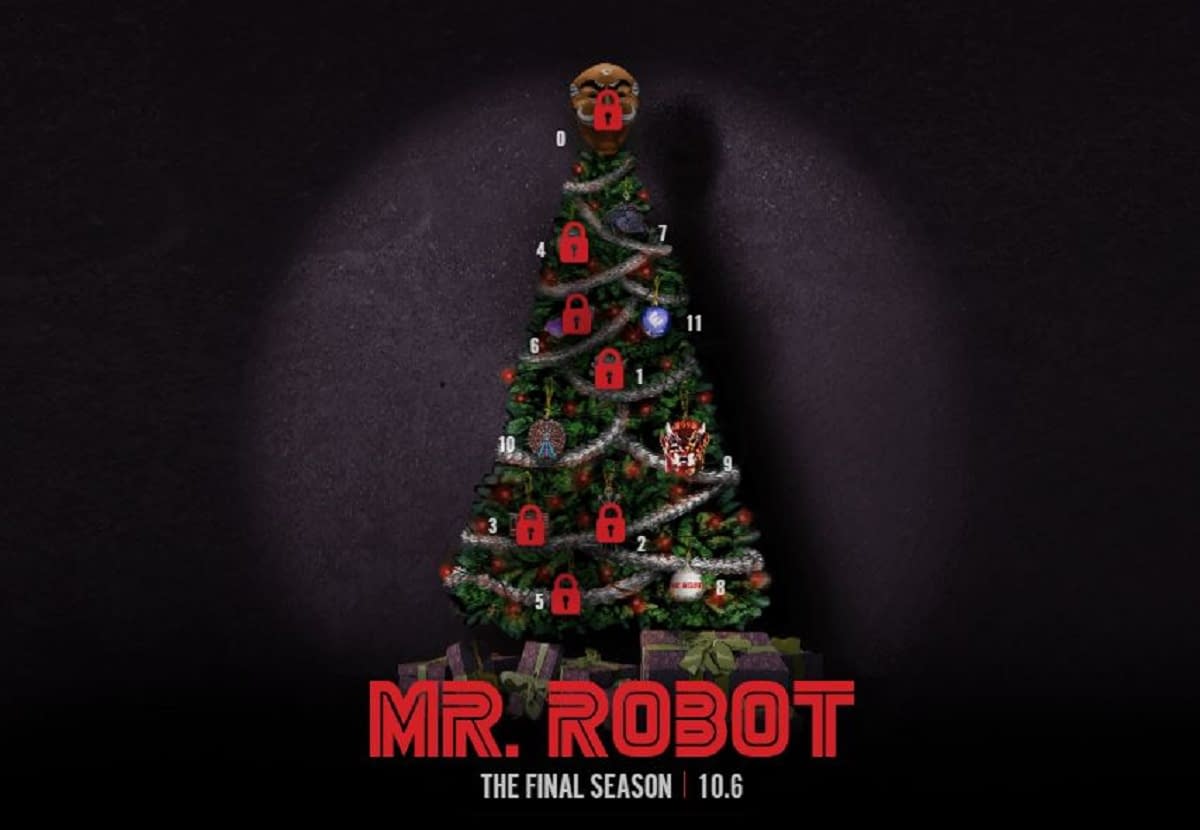 Start with Day "Eleven" and you'll get "Silver Bells".
Day "Ten" shows Zhang and Mr. Price, who sounds like he's in Hell.
Day "Nine" gives us cast photos, posters if you like.
Day "Eight" saw Dom interrogated, try as they might.
Day "Seven" was a holiday card, from F-Society.
Day "Six" presents trinkets, Funko POP! figures we all need.
Day "Five" is a sweater to keep you toasty while you're hacking.
Day "Four" peeks behind the scenes, perspective we've been lacking.
That's right, friends! Today's treat is a three and a half minute behind-the-scenes look at the show and its trajectory from the time it started to when the cast read the final script for the first time.
We start with an interview with creator Sam Esmail, but then we go on to hear inside perspectives from nearly every member of our main cast.
Yes, including Rami Malek (who we all know you have a crush on). We also hear from Christian Slater, Carly Chaikin, Portia Doubleday, Grace Gummer, Michael Cristofer, Martin Wallstrom, and BD Wong.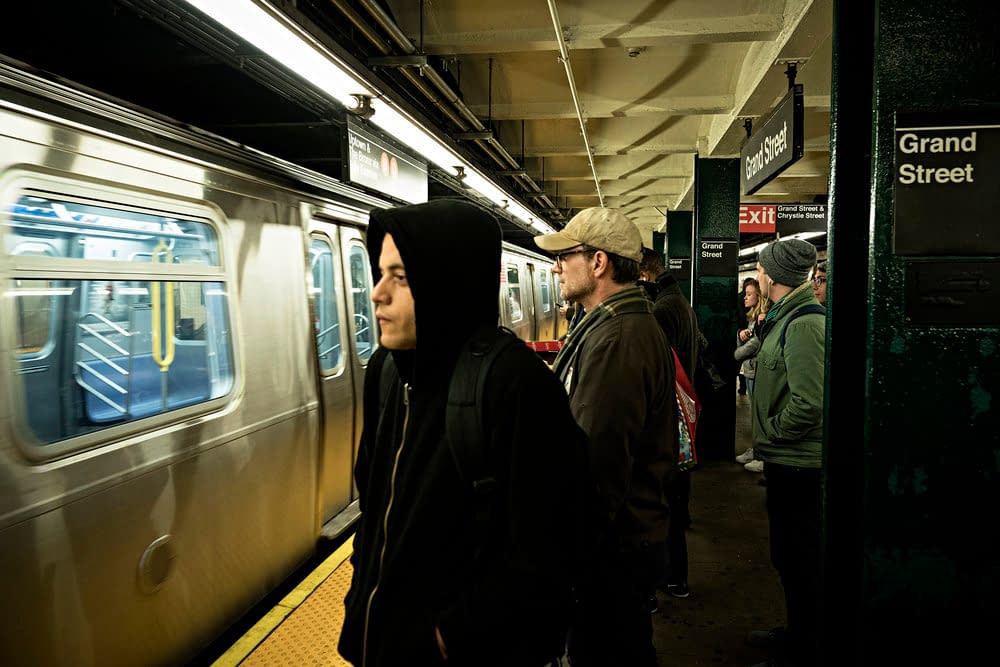 This reminds me a lot of the behind the scenes content you would find on a DVD circa mid-late 2000s and I love it. I know it's not everybody's jam, but as someone who was (and frankly, still is) obsessed with the mechanics behind the media, this is basically like heaven…hacker heaven?
Back on track, the cast talks about their favorite episodes and scenes to shoot, how the show has impacted them, and how it's felt being a part of a show that became so big and such a comment on current political affairs so quickly.
I can't wait until Sunday when we finally get the season premiere!