Posted in: Hulu, Preview, streaming, TV | Tagged: Baywatch, hulu, lily james, pam & tommy, Pamela Anderson, sebastian stan, Tommy Lee
---
Pamela Anderson Will Reportedly "Never, Never Watch" Pam & Tommy
If you've been enjoying Hulu's Sebastian Stan (Tommy Lee) & Lily James (Pamela Anderson)- starring Pam & Tommy so far, you're not alone based on viewers & critics who have been reacting to the limited series online. But according to a source close to Anderson (who describes themselves as "a friend of Pamela"), there's one person who won't be watching the series any time soon- or ever. In a one-on-one with EW, the source also discussed their issues with the limited series, cleared up a rumor about Anderson & James, and more.

Anderson Won't Be Watching Any Time Soon- or Ever: Though Anderson was contacted by the series showrunners and James "while they were in post-production," the actress wasn't interested. And now that the series is currently streaming, that disinterest hasn't changed, with the source adding, "I do know she'll never, never watch this," the source says. "Not even years from now. Not even the trailer."
Anderson Is Being Treated Like an "Exception to the Rule"… Again: "As a friend of Pamela, at least no one will ever ask me again if the tape was really stolen. But imagine if a celebrity today had their nudes leaked and then Hollywood recreated not just the crime but the actual nudes — that would never happen. In the '90s, Pamela's body was deemed by a judge to be public property. There was no question the tape was stolen property, but the court decided it wasn't private property because her body belonged to the world," the source explained. "Pamela is somehow still the exception to the rule. She's still up for grabs. That's messed up. Yes, it's brief clips — but to me, the most damning aspect is that ['Pam & Tommy'] didn't just tell the story, they recreated moments from the boat."
Anderson Never Commented on James's Physical Portrayal: "[Anderson] never commented on Lily's look and would never do so. This poor starlet has had to hear that Pamela thinks she's trash — it just never happened. The headlines around that are just totally screwed up," the source noted (while also saying that they thought Stan "did an impressive job" and that James "did a great visual — and the voice is pretty uncanny").
Joining James and Stan are Seth Rogen as Rand Gauthier, the man who stole the tape; Nick Offerman as Uncle Miltie, the man who helped distribute the sex tape; Taylor Schilling as Erica Gauthier, Pepi Sonuga as Melanie, Andrew Dice Clay as Butchie, Spenser Granese as Steve Fasanella, Mozhan Marnò as Gail Chwatsky, Fred Hechinger as Seth Warshavsky, and Jason Mantzoukas as Lee's Penis (yup). Rogen, Evan Goldberg, James Weaver, and Alex McAtee executive produce via Point Grey; as do Megan Ellison, Sue Naegle, and Ali Krug via Annapurna; Chip Vucelich, Sarah Gubbins, Dave Franco, and Dylan Sellers. The eight-episode series is helmed by Craig Gillespie (I, Tonya) and written by Rob Siegel and DV DeVincentis, and tells the true story of how the first-ever viral video came to be: Pamela Anderson and Tommy Lee's sex tape, and the impact it would have on pop culture and the entertainment industry for years to come.
---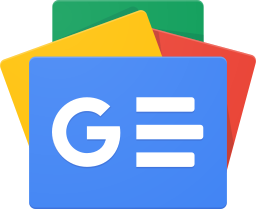 Stay up-to-date and support the site by following Bleeding Cool on Google News today!