"Penny Dreadful," "Watchmen" & More: Our Thoughts on Showtime & HBO 2019-2020 [OPINION]
With everyone and their mother ready to have their own streaming service by next year, cable giants like HBO and Showtime are looking to lock in impressive programming slates that they hope remind viewers that cable isn't going anywhere any time soon. In a post-Game of Thrones world, both cablers are looking for that next "tentpole" show that can grab global traction – shows like HBO's Watchmen and Showtime's Penny Dreadful: City of Angels.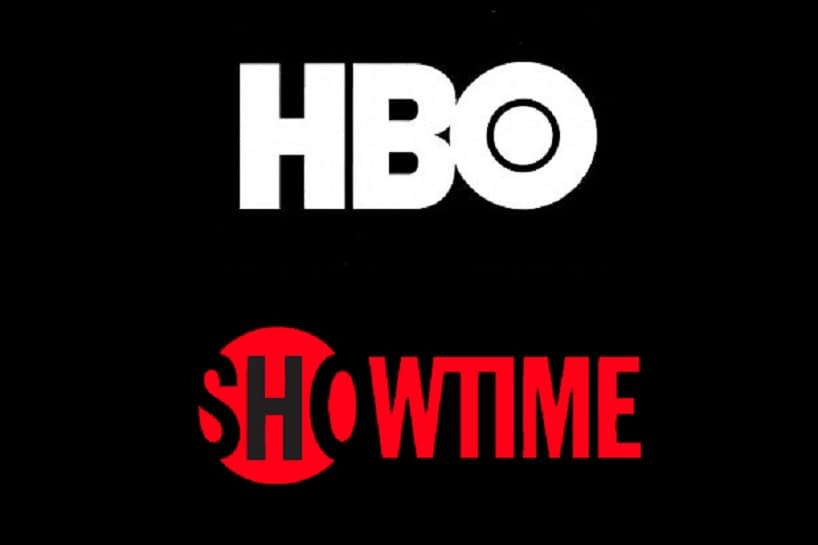 Here are our takes on what HBO and Showtime have lined-up for our immediate futures.
"The L Word: Generation Q" (Dec. 8)
In this sequel to the popular drama series, we catch up with all our favorite cast members we came to love as they navigate the new modern era of the LGBTQ+ life.
"The Good Lord Bird" (2020)
Based on a book of the same name, this slave drama stars Ethan Hawke and follows a slave revolt at the time of Bleeding Kansas right on the cusp of the Civil War. It's shooting in Virginia now and is expected next year.
"Intelligence" (2020?)
This is a spy drama… focusing on the lead up to the 2016 election? If that's your thing, great. Personally, I find that a little fast to be making a fictional drama about such crazy real things that decended the nation into a bit of political madness – but you do you, Showtime. I wouldn't expect this until after the 2020 election, but who knows?
"Penny Dreadful: City of Angels" (2019)
This follow up to the original Penny Dreadful series is set in 1930's Los Angeles and revolves around supernatural murders carried out by Santa Muerte. Creepy? Yep. Just as good as the original? Most likely. Penny Dreadful: City of Angels looks to be a series in its own right – while still looking to keep the Penny Dreadful fanbase aboard.
"Rust"
Based on the book American Rust, this "how far would you go" small town drama was originally a USA 2017 series, but they dropped it but Showtime was there to make the save – and it stars Jeff Daniels! It seems like it may be reminiscent of Oscar-winner Three Billboards…, but time will tell. No release date or word on production yet – my guess is if this actually gets into production this time – but we won't see it until late 2020, probably early 2021.
"Hedy Lemarr Limited Series"
In case you aren't familiar with Hedy Lemarr, she was a badass lady of history who was not only a Jewish woman who lived through World War II and fought Nazis but also an inventor and actress as well. The best part about this limited series? Our real life "Jewish wonder woman" is played by silver screen Jewish wonder woman Gal Gadot! You can't tell me you aren't stoked to see this, and if you're not, that's okay – I'm stoked enough for all of us.
"Work in Progress" (December)
Based on Abby McEnany's Sundance pilot, this comedy is a continuation of her story as a middle-aged, overweight lesbian navigating love and life. It looks like a quirky, fun, and fresh take on the "coming of [middle] age" genre.
"Your Honor" (2020)
Slated to go into production later this fall, this adaptation of an Israli series (man, those are hot this season) stars Bryan Cranston as a judge whose son is involved in a hit-and-run. Things get messy and dramatic for basically all the characters, but should for some really compelling television.
https://www.youtube.com/watch?v=-33JCGEGzwU
"Watchmen" (2019)
Damon Lindelof's (Lost) "remix" pseudo-sequel to Alan Moore and Dave Gibbons' classic comic book series is already generating buzz – good and bad. But from what we've seen – and with Regina King as lead – this looks to be something bold and daring. Like it or loathe it, Lindelof definitely doesn't play it safe.
"Avenue 5" (2019)
Hugh Laurie is a the captain of the Avenue 5, a luxury liner for space travel. Set in the future, this comedy is created by Veep's Armando Ianucci and expected to have a premier date set any time now…
"Betty" (2020?)
A skateboarding comedy based on last year's Sundance film Skate Kitchen. Hmm…a lot of Sundance spin offs here in premium cable land. Interesting…
"The Undoing" (2020)
Drama series based on a novel starring Nicole Kidman and Hugh Grant. It's a mystery with a "strong independent woman" narrative vibe – so if you love Big Little Lies, I'm sure you'll fall down this rabbit hole, too.
"The Guilded Age" (2019)
Aaah, 1880's New York! This drama about a Southern lady who suddenly moves to New York and becomes a part of high society comes from Julian Fellowes – best known for a little show called Downton Abbey.
"I Know This Much is True" (2020)
Oooh, how original! This one is based on a novel! I'm not really sure how many times I can type that, but at least this one stars Mark Ruffalo in a Parent Trap– esque role of playing identical twins. It's a family drama that started filming this spring, but a fire that destroyed one of the sets and some equipment may have set schedules back. So… maybe early 2020?
"Industry" (2020)
International finance, eager new 20-somethings, a ton of fast paced drama…yep, sounds like the exact kind of show Lena Dunham would be tapped to direct an episode of. And yet, that still doesn't make it sound interesting.
"Lovecraft Country" (2019)
Okay, 1950s Lovecraftian horror as told by Jordan Peele? Yes, please! This series is finishing up production and should have episodes out very soon. I need my fix of creepy racially charged horror please, HBO!
"The Nevers" (2020)
Joss Whedon is back in the game with a new series set in Victorian London featuring women with "unusual abilities." Does that mean witches? It's currently filming in London, so hopefully we're not too far off from finding out!
"Perry Mason" (2020)
This reboot of the classic detective show is set in the 1930s and follows the cases of famed literary and television attorney Perry Mason, defense lawyer. John Lithgow's in it and it's been shooting for awhile now, so hopefully they're eyeing an early 2020 release date for this miniseries?
"The Plot Against America" (2020)
Yet another bestselling novel adaptation, but honestly? The subject seems a little… interesting considering the current political forecast. The story is an alternate-history take, with Charles Lindbergh as POTUS and take the country down a more fascist road. It's nearing the end of shooting, but no date – with 2020 probably a safe bet.
"We Are Who We Are"
This coming-of-age drama is set on an American military base in Italy and tells the story of two teenagers figuring out life, love, and all the usual themes. Kid Cudi is in the cast, which is more than interesting enough alone to get me to tune in. Production was supposed to start overseas this July, but I can't find any evidence of it filming or being delayed. Maybe late 2020? Summer 2021? Who knows, but we'll be keeping an eye on it.