 With Jesse (Dominic Cooper), Tulip (Ruth Negga), and Cassidy (Joseph Gilgun) ready to resume their "Search for God" during Preacher's upcoming third season (premiering in less than three weeks), Cooper reflected on the AMC series' previous two seasons and share his most stressful moment filming the series. For a series that's already given us suicidal angels, a BDSM god, Jesus Christ's "special" family member and a "dead" Tulip, fans of the Garth Ennis-Steve Dillon comics adaptation might be surprised by the choice he related to The Hollywood Reporter:
"It was probably the second-season finale. I realized how moving and how rooted in reality these characters are. Cassidy (Gilgun) tells Jesse he slept with Tulip (Negga), creating this conflict between best friends. Meanwhile, Jesse is standing by his belief that he can save Tulip's life even though he knows that her death (after being shot by the Grail organization) is completely and utterly his fault. Now Jesse can't bear to accept that the only possible way to fix what has happened is to allow his (vampire) friend to do something he doesn't believe in because of his faith. So in that moment, Jesse's faith is letting him down monumentally. We sat around talking a lot about the scene beforehand, which helped me get through it. That constant searching is what makes everything better. The moment you don't start getting a bit panicky or your mind doesn't race the night before you shoot something like that, you're in trouble."
Jesse Custer's quest for God takes him back to the place he's been avoiding his whole life: home. Jesse, Tulip, and Cassidy return to Angelville, the Louisiana Plantation where Jesse was raised, and find old grudges and deadly obligations await them. With the help of his friends — and a few enemies — Jesse will need to escape his past because the future of the world depends on it.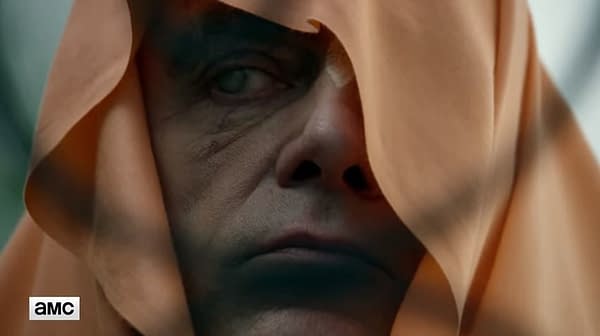 Joining the returning Cooper, Negga, Gilgun, Ian Coletti, Graham McTavish, Pip Torrens, Julie Ann Emery, and Malcolm Barrett for Preacher's third season are: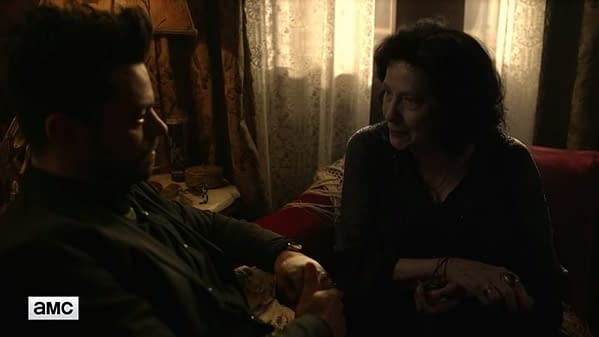 ● Betty Buckley (Supergirl, Split) as Gran'ma, a spiritist with true powers who can cast spells and even bring back the dead (for a price).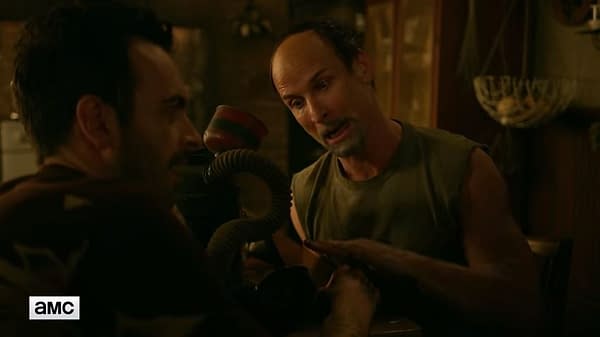 ● Colin Cunningham (Falling Skies) as TC, a man born of the bayou and the loyal caretaker and soldier for Gran'ma.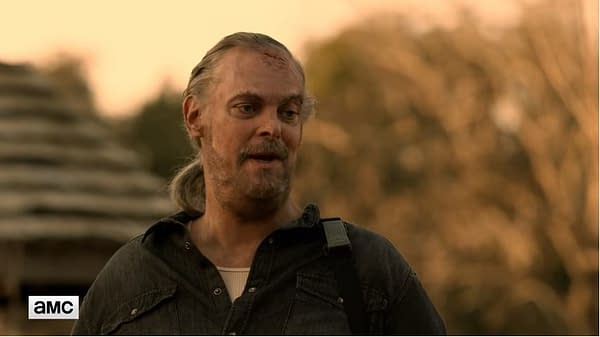 ● Jeremy Childs (Nashville) as Jody, Gran'ma's enforcer and the only man Jesse's never beaten in a fight.
● Liz McGeever (Star) as Christina, who has a face that lures customers in for her family business; but hates her job and dreams of a new life while suffering to protect her child.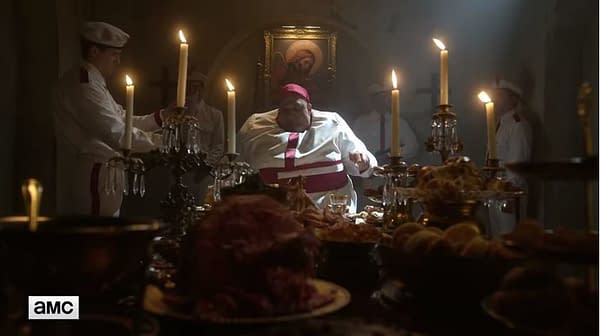 ● Jonny Coyne (Turn) as Allfather D'Aronique, a physically large, overweight, and revolting slob who might just be the most powerful man in the world.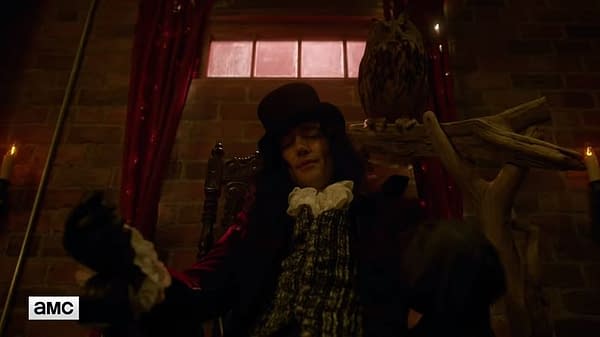 ● Adam Croasdell (Supernatural) as Eccarius is, a 350-year-old vampire who bears wisdom and has an air of aristocracy; who appears as a cliche at first, but is a much darker figure beneath the surface.
● Prema Cruz (Mozart in the Jungle) as Madame Boyd, a tough forward thinker: educated and attractive, she intends to take the family business into the modern age by any means necessary.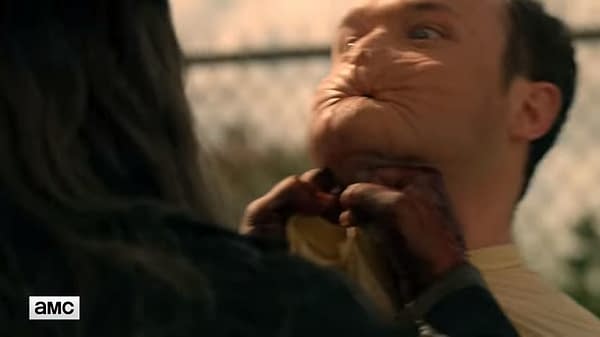 Set to premiere on Sunday, June 24, AMC's Preacher is co-produced by Sony Pictures Television and AMC Studios; and was developed for series television by Seth Rogen, Evan Goldberg and showrunner Sam Catlin (Breaking Bad). The series is executive produced by Catlin; Rogen, Goldberg and James Weaver for Point Grey Pictures; Neal H. Moritz and Ori Marmur for Original Film; and Vivian Cannon, Jason Netter, Michael Slovis, Mark McNair and Ken F. Levin.