"Prodigal Son" Episode 15: With Martin at "Death's Door", Will Jessica Take the Fall? [PREVIEW]
Post a very family driven episode of FOX's Prodigal Son, Dr. Whitly (Michael Sheen) is not doing so well and appears to crash – since Jessica (Bellamy Young) admitted that she stabbed him at Claremont, she will be looking at a murder charge if he dies… which will most likely not sit well with Bright (Tom Payne). How is Bright feeling about stabbing his own father? Does a part of him wish for him to die? It doesn't seem like it given the angst on his face while his father was in surgery.
https://www.youtube.com/watch?v=tCMSWOr5wAY
"Prodigal Son" season 1, episode 15 "Death's Door": When a body is found professionally preserved and embalmed, the NYPD teams up with Edrisa to go undercover at a convention of funeral directors. While there, they discover their top suspects – morticians Tilda (guest star Ana Gasteyer) and Dev (guest star Sathya Sridharan) – who used to be in business with the victim. Then, enter the mind of a serial killer as Martin revisits his past through a series of hallucinations.
While knocking on deaths door, Dr. Whitly will start to hallucinate, who, what and where? Will we get a glimpse in to the inner victim workings and the precision of a serial killer and possibly the dead haunting him? Or will they be sheer visions of his family?
Excited to see how the NYPD go undercover to investigate a possible murder by a mortician. I hope Dr. Tanaka (Keiko Agena) – the resident medical examiner with a perpetual crush on Bright – gets the spot light on "Death's Door", her inability to sensor, and wacky sense of humor is very refreshing and fun to watch.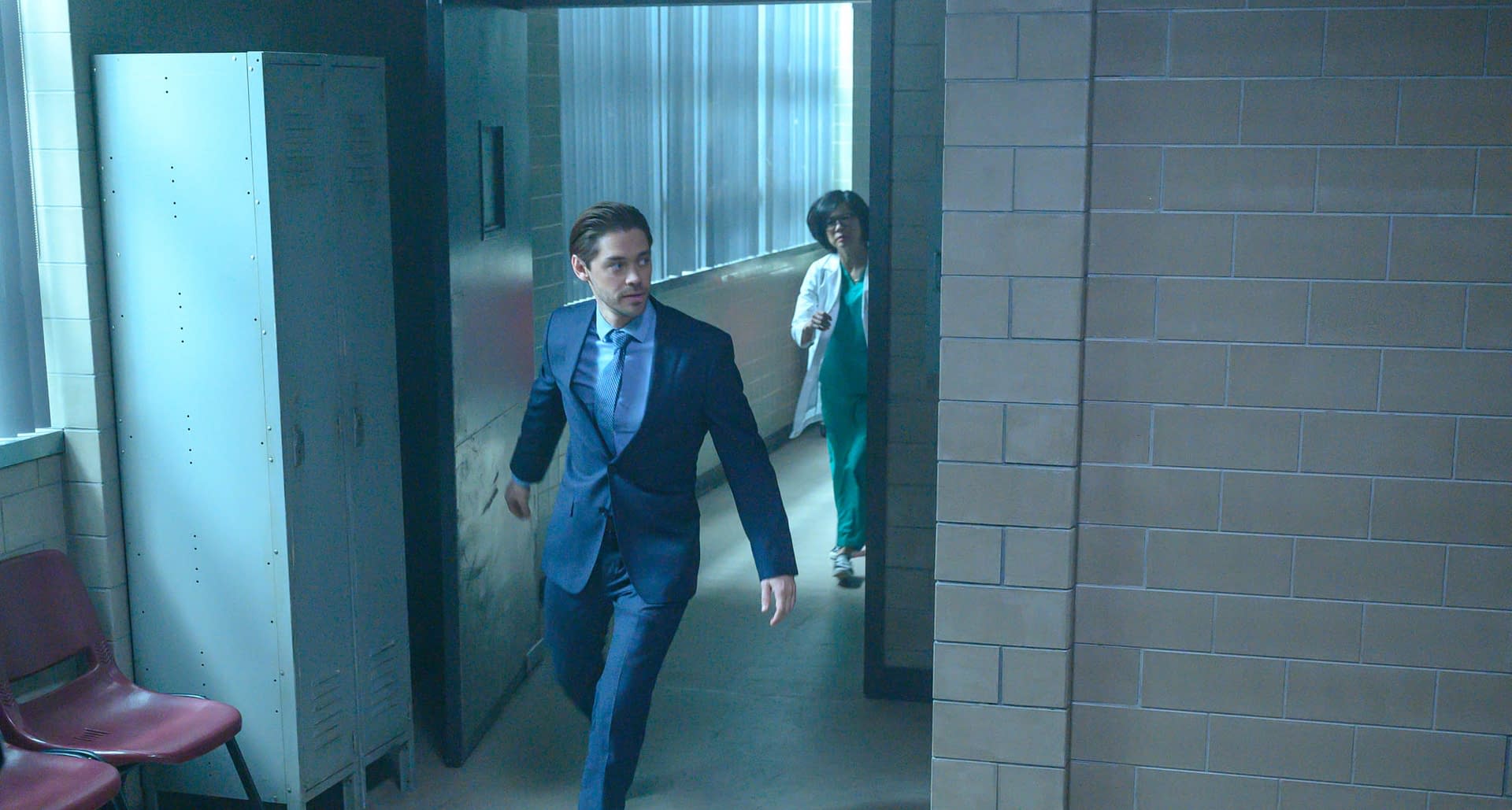 How will this debacle with Dr. Whitly end? He will of course live, but at what cost to Bright and Jessica, if one at all? With the end of the season quickly approaching, how will it end? Based on the nature of the show, with viewers sitting on the edge of their seat desperately awaiting season two. I would like to see closure on the 'girl in the box' and not have that plot carry over in to the next season.