"Queer Eye" Set for Seasons Four and Five at Neflix
Queer Eye is one of the few shows on television that makes me feel okay about the human race. Every week, the Fab Five help someone in need of a lifestyle makeover, and the way these folks have helped people transform their lives has led to many a happy tear in my house.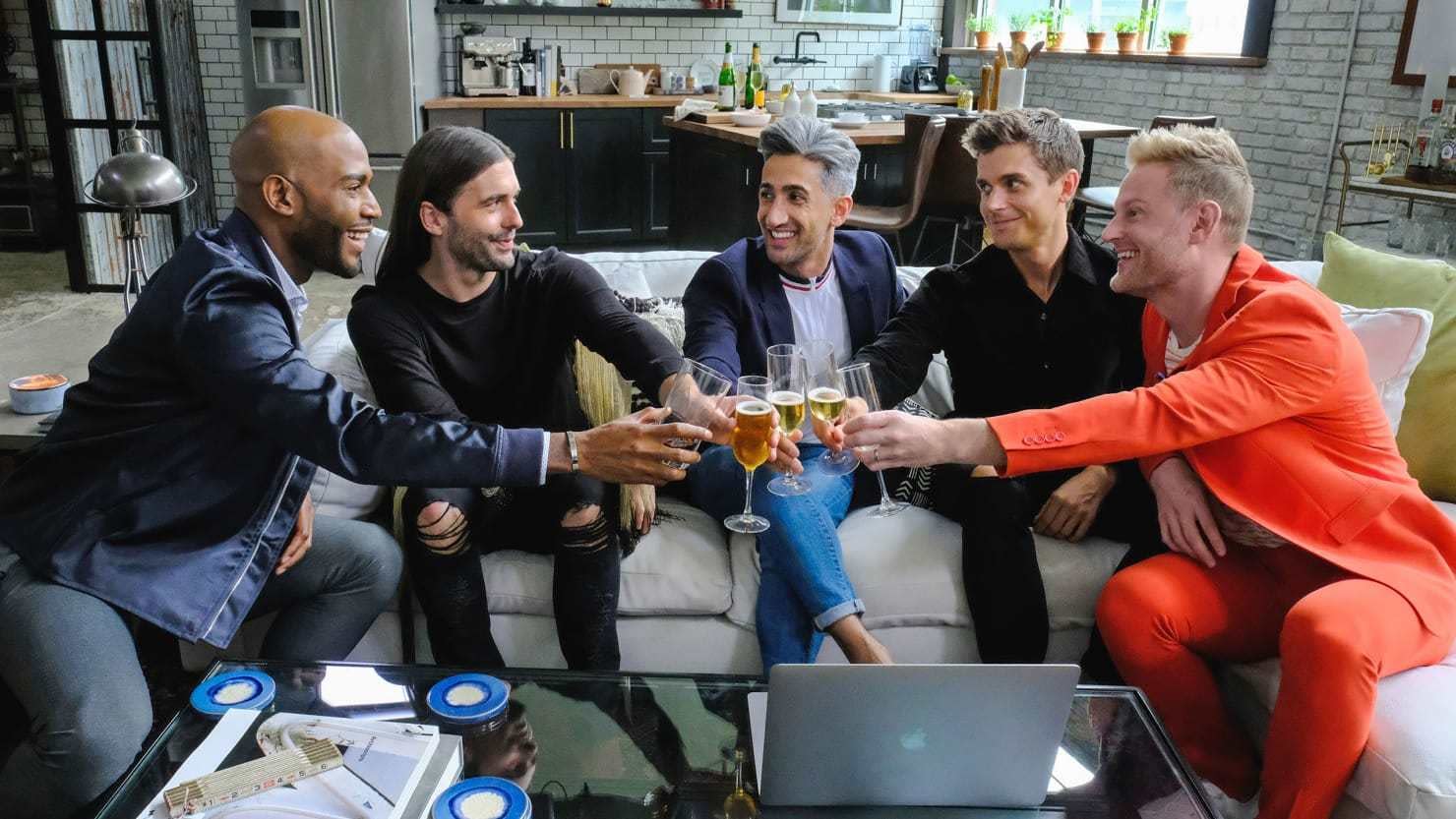 Queer Eye also a very important show for people in the LGBTQ+ community, as the success of the show helps show people who may not know better that the gay community is filled with caring, compassionate, human people who are far more than just a stereotype, or ever worse, people to be avoided or scorned.
More than a decade after the original series went off the air, Netflix reboots the "Queer Eye" franchise with a new Fab Five and a new setting, trading in the concrete jungle of New York City for communities in and around Atlanta. The style experts forge relationships with men and women who often have different beliefs from them, leading to moments of social commentary interspersed with style advice.
The Fab Five of Queer Eye will be returning for a fourth and fifth season, with designer Bobby Berk, food & wine expert Antoni Porowski, fashion guru Tan France, grooming god Jonathan Van Ness, and culture boss Karamo Brown all coming along for the ride.
The fourth season will kick off with the team returning to Kansas City to help people overcome lifestyle hindrances or obstacles that are keeping them from living their best lives.
Season five sees the Fab Five head to Philadelphia. Production starts on June 24th, with the fourth season debuting sometime in 2020.
Netflix's Queer Eye reboot has wracked up an impressive assortment of awards, with a Primtime Emmy Award for Outstanding Structured Reality Program, a Primetime Emmy Award for Outstanding Casting for a Reality Program, a TCA Award for Outstanding Achievement in Reality, and a GLAAD Media Award for Outstanding Reality Program.
My wife gives Queer Eye six out of five Kleenex, a rare award given only to shows that she sobs through consistently.
We'll have more on Queer Eye's fourth and fifth seasons on Netflix as information comes in!