Review – Mystery Science Theater 3000: The Singles Collection
Back when Shout! Factory announced that they were producing the last volume of Mystery Science Theater 3000's run of original DVD releases, we kind of assumed that the last bit of business they might be taking care of is the work on the old Rhino sets. Turns out, we were wrong! Last week the company released a brand-new set of some old favorites with The Singles Collection, which they were kind enough to send us for review.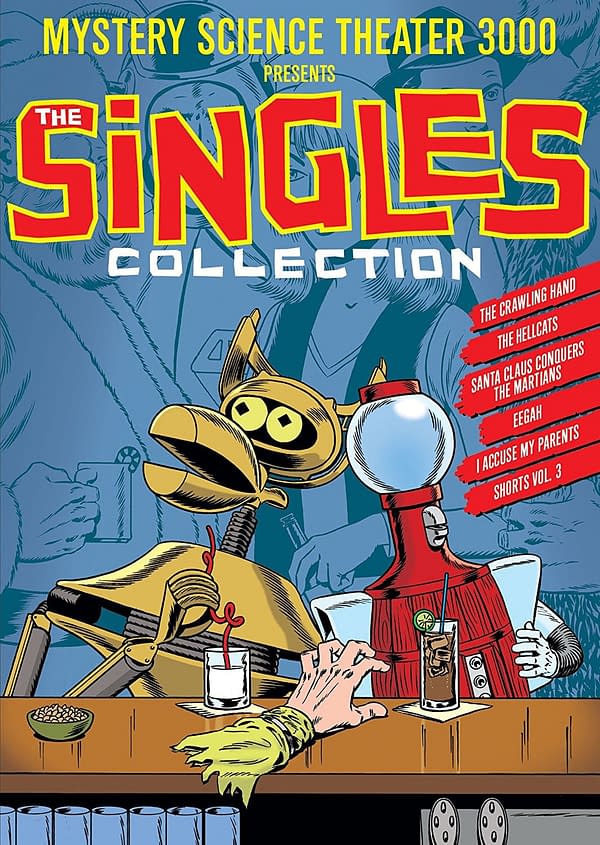 For the uninitiated, over the years at both Rhino and Shout!, there have been smaller collections or one-off releases of particular episodes from MST3K. One of the most notable of the bunch is The Essentials, which only had two films on it with Manos: The Hands of Fate and Santa Claus Conquers the Martians. Since none of these belong to any particular set, they are in many cases even more rare than the sets that are out of production. So Shout! decided to fix that by releasing all of the offshoot films in this single collection.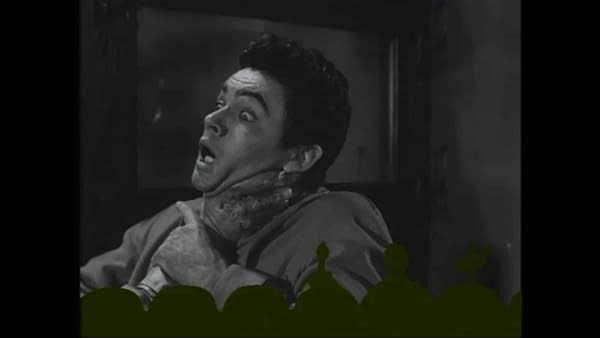 The selection in this collection is pretty impressive and will make a lot of fans very happy. You'll be getting Santa Claus Conquers The Martians, The Crawling Hand, The Hellcats, Eegah, I Accuse My Parents, and the third volume of the Shorts. These are the full and unedited original episodes as they aired on the network, with a little bit of a touch-up on the look as they now appear crisper than they did before. Every single one of these is a winner, and they should be since they were given the distinction of having their own releases at one point.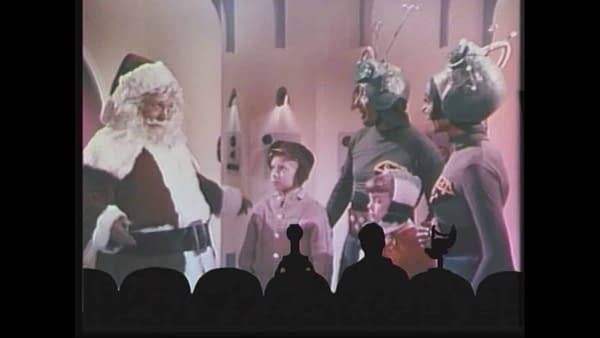 In addition to these episodes, you're getting some nice bonus content, starting with new episode intros from Joel Hodgson. In his usual slightly enthused posture and tone, he gives you a little rundown of what you're about to see in his own way that will leave you with a smile before you dim the lights. Two new featurettes have been added with a look at the films of Sam Newfield, and a portrait of the director of The Crawling Hand. And finally, you get the MST Hour wraps for the episodes that were later cut into two hour-long episodes.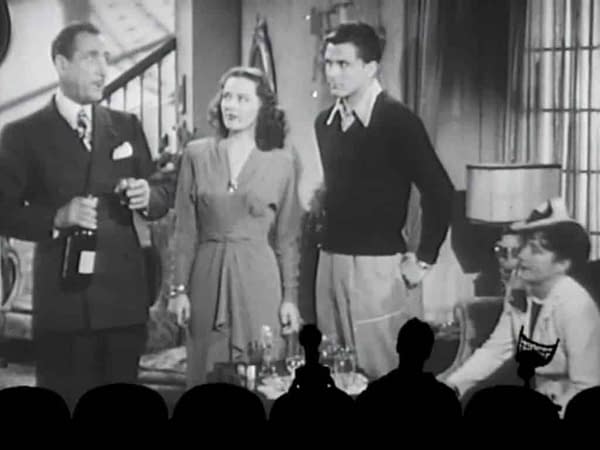 To say this is a must-own for hardcore Mystery Science Theater 3000 fans is a bit of an understatement. There are a couple films in here that you just can't get the original MST3K releases to without forking over $300+ on eBay. We say screw the gougers and put your money into a well-needed collection where you can get six episodes at a fraction of the price. ($55 at the time we reviewed this.) Get in on it while the getting's good.