"Riverdale" Season 4: Preview Images for Luke Perry Tribute Opener Released
This year's Comic-Con International: San Diego (SDCC) was definitely an eventful one for The CW's Riverdale – with special announcements, casting news, and blooper reel (more on that below) – as well as the cast and executive producer Roberto Aguirre-Sacasa having fun discussing the past season's wild ride of storylines while teasing what fans can expect when Riverdale returns for a fourth season on Wednesday, October 9.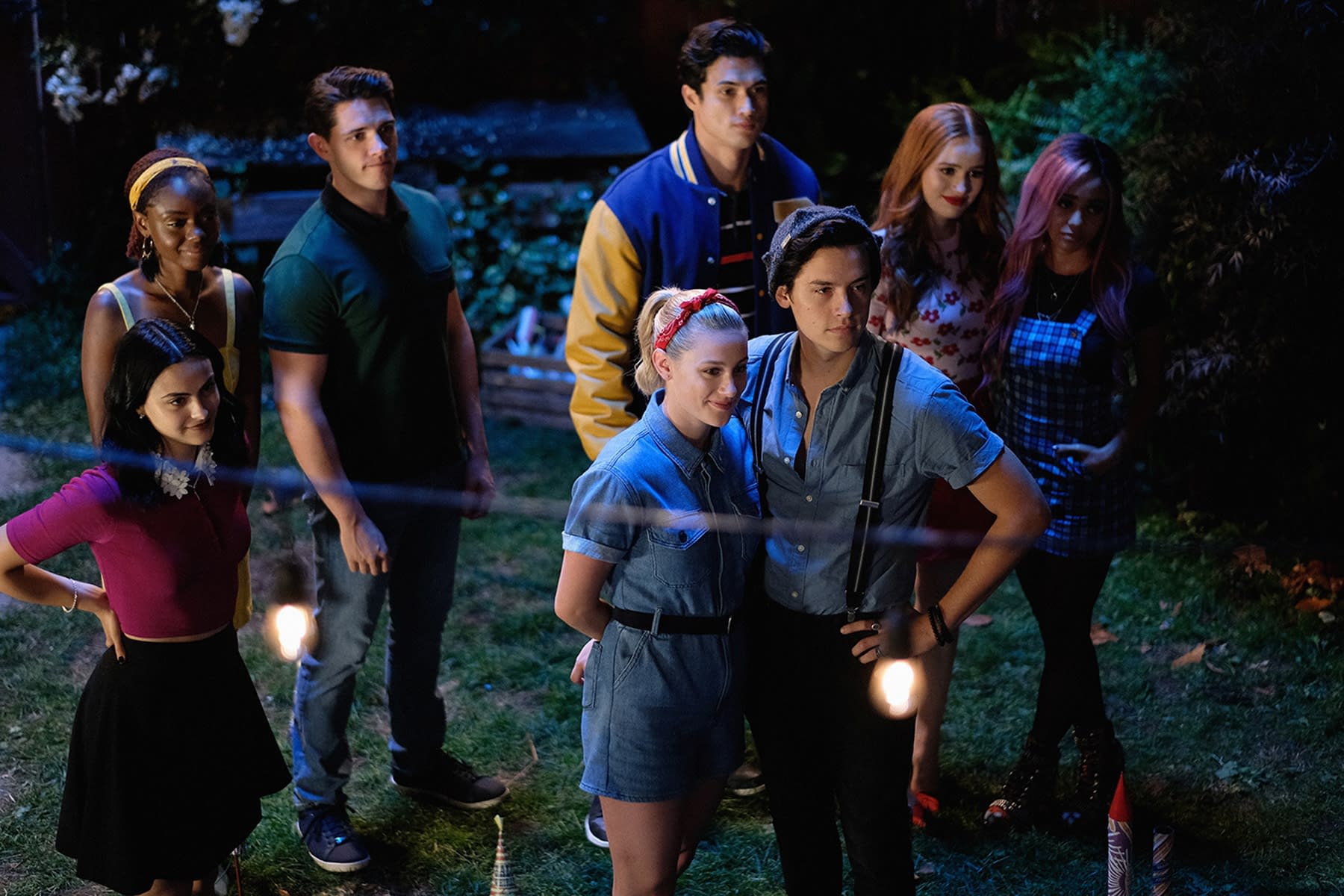 But there was the loss of a show family member that needed to be addressed, with Aguirre-Sacasa announcing that the season premiere will feature a special tribute to Luke Perry. Perry's longtime friend and former costar Shannen Doherty (Beverly Hills 90210) will guest star in a special role in the episode, and Molly Ringwald returns to the role of Archie's (KJ Apa) mother, Mary Andrews.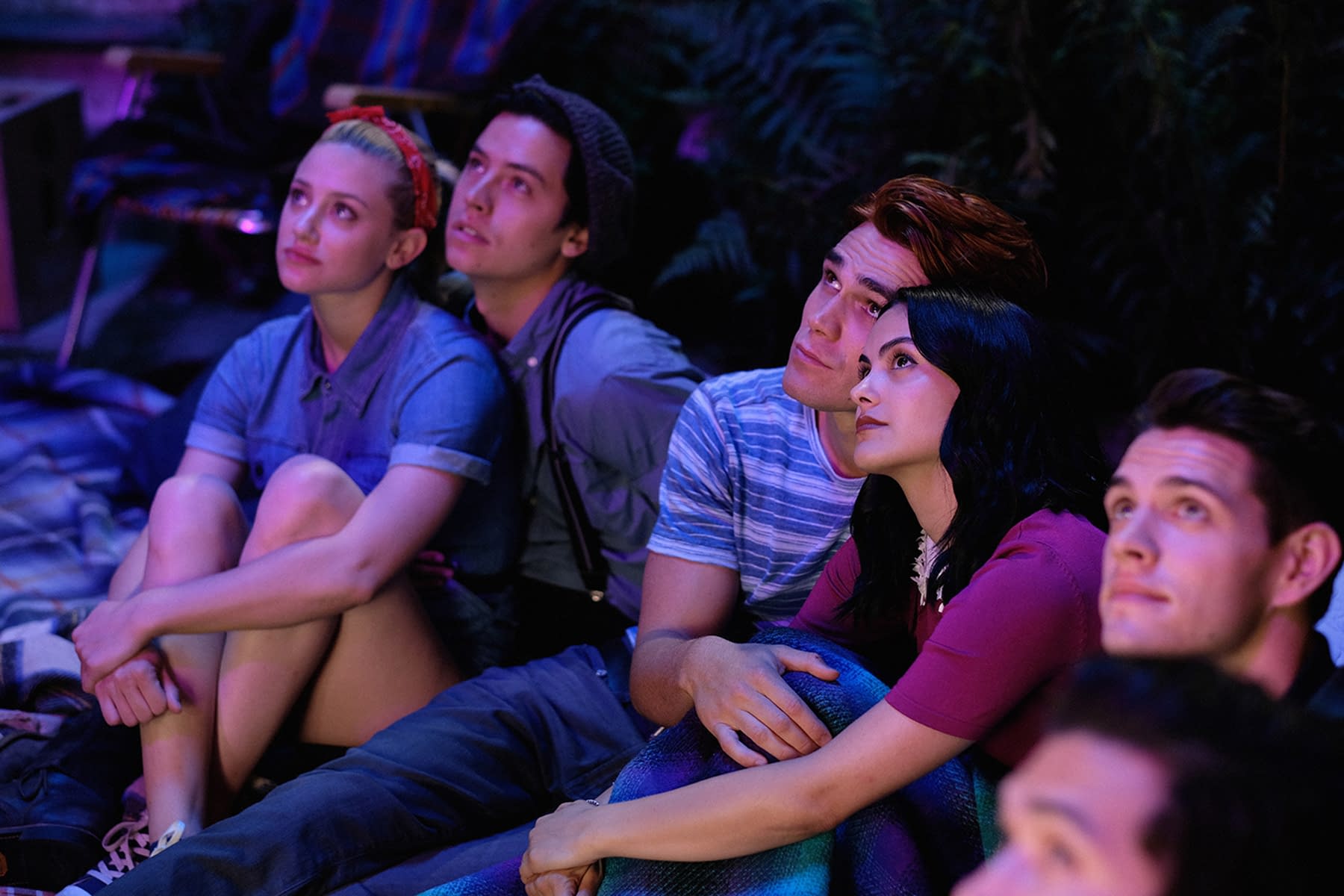 Set to air Wednesday, October 9, at 8 p.m. ET/7 p.m. CT., "Chapter Fifty-Eight: In Memoriam" will reflect on Perry's enduring legacy and the indelible impact his character Fred Andrews had on the series. As the town readies for its Independence Day celebration, Archie receives a phone call that will change all of their lives – forever.
Now, People has the exclusive scoop on the first preview images for the episode – which you can find throughout the article. What can best be described as "before/after" images – two of the images show Archie, Veronica (Camila Mendes), Betty (Lili Reinhart), and Jughead (Cole Sprouse) enjoying some 4th of July festivities. While the third image is a righteous heartbreaker between Archie and his mother, which we're assuming takes place post-phone call.
"They were such good friends, and when we were putting together this tribute episode, we wanted to make it as special as possible, and so we asked Shannen to do a pivotal, super-emotional role. She read the script and immediately said 'yes.' It's very impactful."

– Aguirre-Sacasa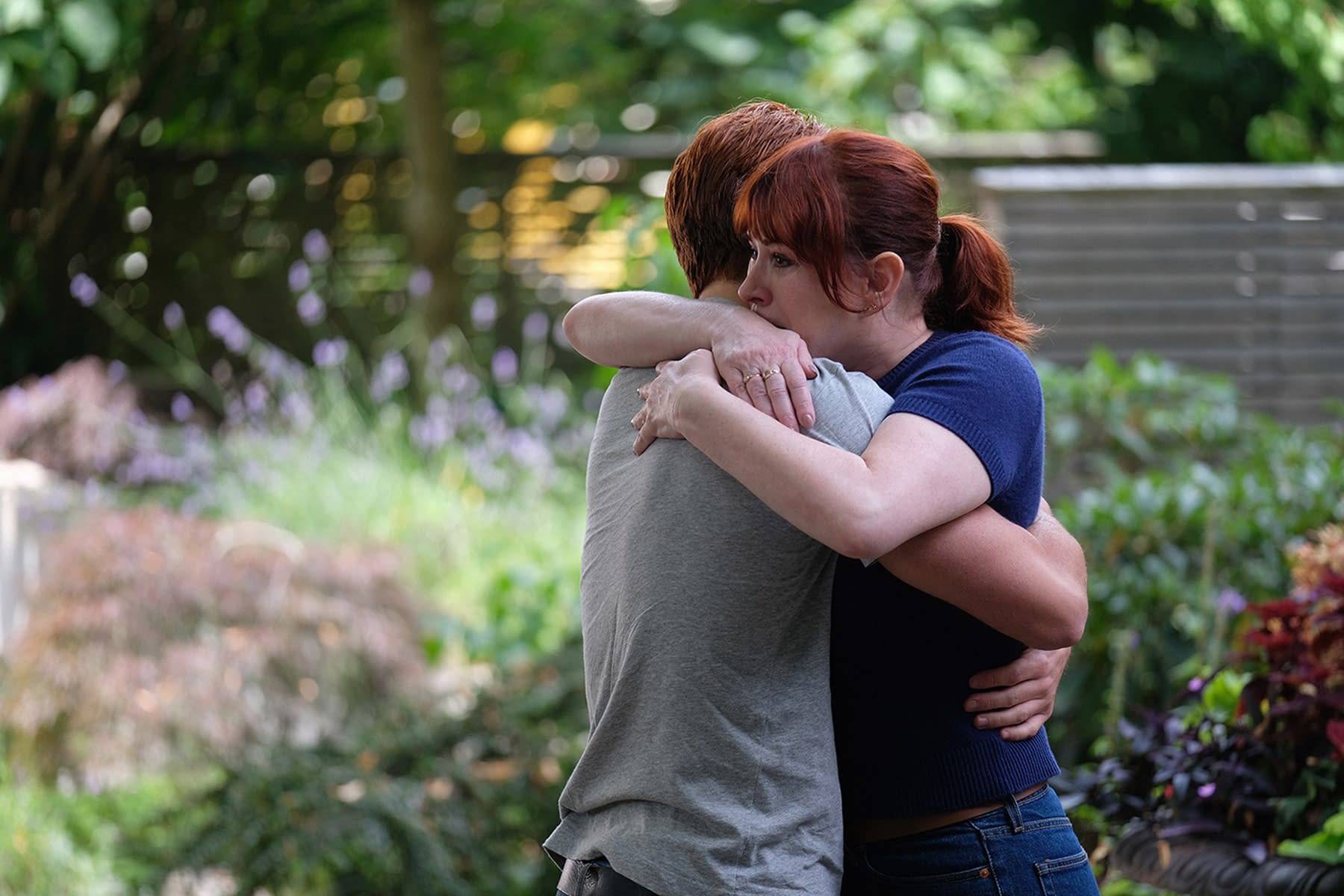 Here's a look at two new additions to Riverdale when it returns next month:
● Kerr Smith (The Fosters, Life Unexpected) has been cast in a recurring role as new Riverdale High principal Mr. Honey – appearing in the second episode of season four, "Chapter Fifty-Nine: Fast Times at Riverdale High." Mr. Honey is a bit of a hard-ass who takes a harder line with the students this year, especially with the seniors.
● Sam Witwer (Supergirl) has been cast in the recurring role of Mr. Chipping. Handsome, bookish, and cool, Mr. Chipping teaches creative writing at a prestigious prep school near Riverdale. He recruits Jughead (Cole Sprouse) for his seminar – and while he's eminently inspiring to his students, there's a darkness hidden far beneath the surface.