Looks like if that Riverdale crossover with Chilling Adventures of Sabrina is going to happen next season (something we posted about earlier today), it will happen without Skeet Ulrich's F.P. Jones and Marisol Nichols' Hermione Lodge. Both actors will not be returning to the popular CW series for its fifth season, with Ulrich issuing the following statement to TVLine:
"I'm incredibly grateful for the friendships I've made on Riverdale, and I will miss seeing everyone on a daily basis. I'm proud to have been part of such a talented group of people, in front of the camera and behind. But I've decided that it's time for me to move on to explore other creative opportunities."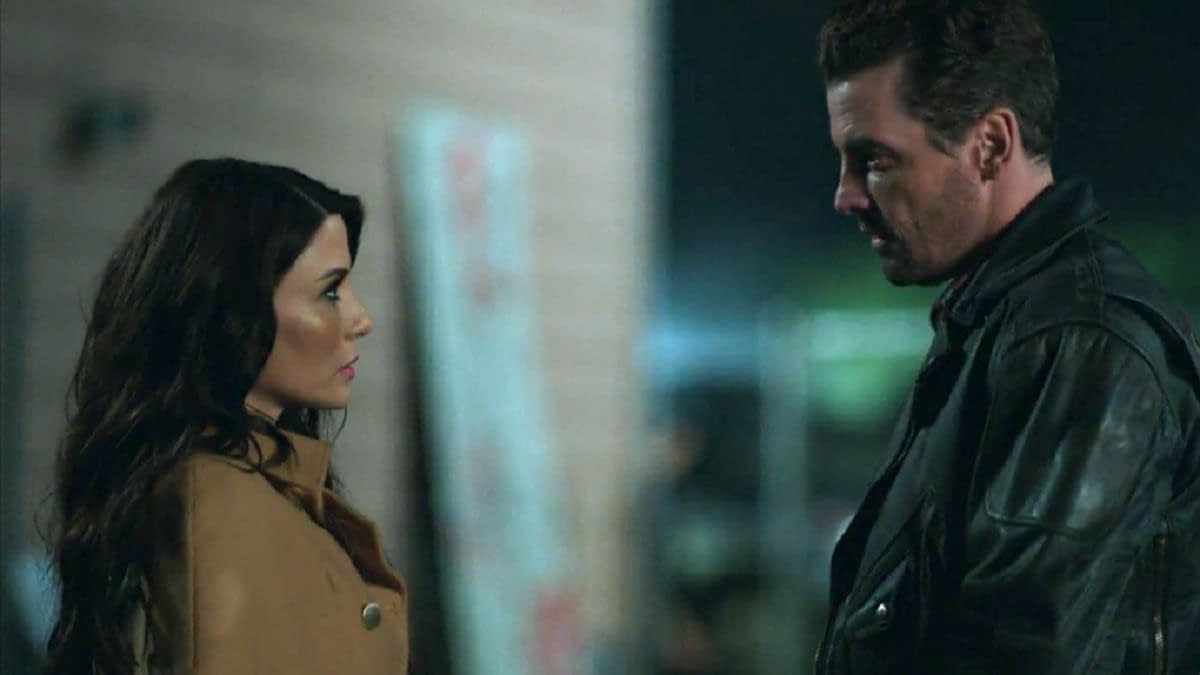 While there's no word on how either character will be written off the series (victims of a Zombie Jughead?), we do know that it makes things pretty tough for Jughead (Cole Sprouse) when it comes to "parental figures" – and is anyone else worried this will drive Veronica (Camila Mendes) closer to her father, Hiram (Mark Consuelos)?
Series showunner Roberto Aguirre-Sacasa had this to say about the departures:
"Part of life in Riverdale — and part of growing up — is saying goodbye to people. I'm grateful to Skeet and Marisol for their incredible work on the show these last four years, and we all wish them well on their future endeavors. F.P. and Hermione will never be far from our hearts. And, of course, they're always welcome back in Riverdale."
"Riverdale" season 4, episode 4 "Chapter Seventy-One: How to Get Away with Murder": THE AFTERMATH — When a night in the woods goes horribly awry, Betty (Lili Reinhart), Archie (KJ Apa) and Veronica (Camila Mendes) are forced to confront what one of them may be capable of. Cole Sprouse, Marisol Nichols, Mädchen Amick, Mark Consuelos, Casey Cott and Skeet Ulrich also star. James DeWille directed the episode written by Arabella Anderson
Enjoyed this article? Share it!