Apparently things were colder than The Wall for Game of Thrones star Kit Harington and former co-star (now wife) Rose Leslie for three days following the reveal of the series ending.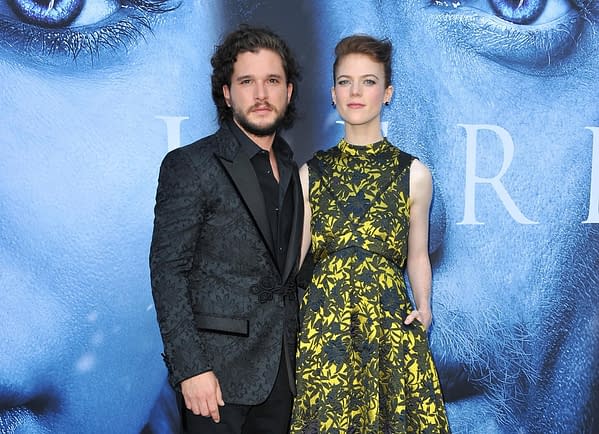 "She'd asked!" Harington assured KISS Breakfast's Tom Green and Daisy Maskell during an interview this morning, defending his decision to inform his wife how the saga of Westeros ends with the 8th and final season.
"I told my wife last year how it ended, and she wouldn't talk to me for about three days. And she'd asked!"
As to how Harington feels about the ending, he responded that he can't really answer whether or not he's 'happy':
"I can't really answer whether I'm happy or not. I don't think it's about happy or sad really. I'm satisfied with what they did, but I don't know whether I'll be really satisfied until I see it. It's quite nice walking around, which will only happen for a few months before everyone's seen it, knowing. I know and no one else does. I know how it wraps up. Yeah, I think it's gonna be groundbreaking."
So, remember this when the 8th and final season of Game of Thrones premieres on April 14th, ok? You don't get to complain about spoilers if you ask for them.
Enjoyed this article? Share it!