'She-Ra and the Princesses of Power' Season 2: A Half-Season Posing as a Full Season [SPOILER REVIEW]
The first season of the DreamWorks Animation's She-Ra and the Princesses of Power for Netflix was an artfully crafted seasonal arc that also worked as individual episodes. The adorable animation, witty dialogue, complex plot, intriguing female characters, excellent world building, and younger target audience all worked together beautifully. Legions of new fans were pleasantly surprised when it was announced that She-Ra's second season would drop in April 2019, less than six months after the debut of the first season. However, while the look, feel, and writing of the second season shares the magic of the first, the seven episodes of Season 2 feel like half a season rather than a satisfying whole.
Put on your safety goggles, First Ones tech powered spoilers below.
What Worked
All of the elements that make She-Ra excellent television are evident in the second season. The growing pains of the newly-minted Princess Alliance challenge Adora (Aimee Carrero), Glimmer (Karen Fukuhara), and Bow (Marcus Scribner) to grow as fighters and as people. Part of the struggle in Season 2 is that our heroes have to grow and learn while an entire planet is counting on them. Each of the main three faces their own physical, mental, and social obstacles. What makes this season different, however, is that they now have each other and the Princesses to rely on.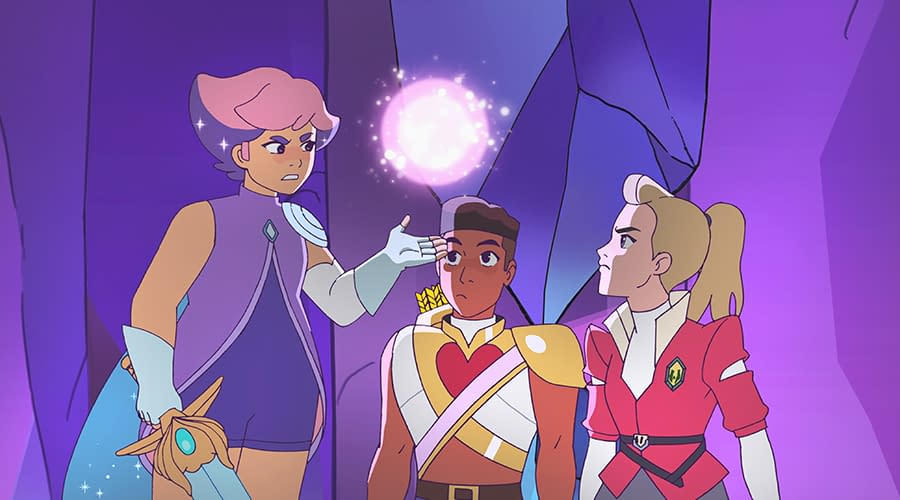 One of my favorite parts of the season is that Adora, Glimmer, and Bow all suffer from their own individual forms of impostor syndrome. Adora feels the weight of the world on her shoulders. She knows that she must learn to control her powers and overcome her issues with Catra (AJ Michalka). She also knows that, as the best fighter, the fate of her friends and their kingdoms rest with her. Instead of building upon her existing skills, Adora tries to be the "perfect leader," coming up with highly technical battle plans. While this is most evident in "Roll With It," traces of Adora's doubt and feelings on inadequacy can be found in all seven episodes. Adora also finds herself paralyzed by her fear of going down the same path as Mara (the previous She-Ra) forgetting that she and Mara are completely different people with different lives.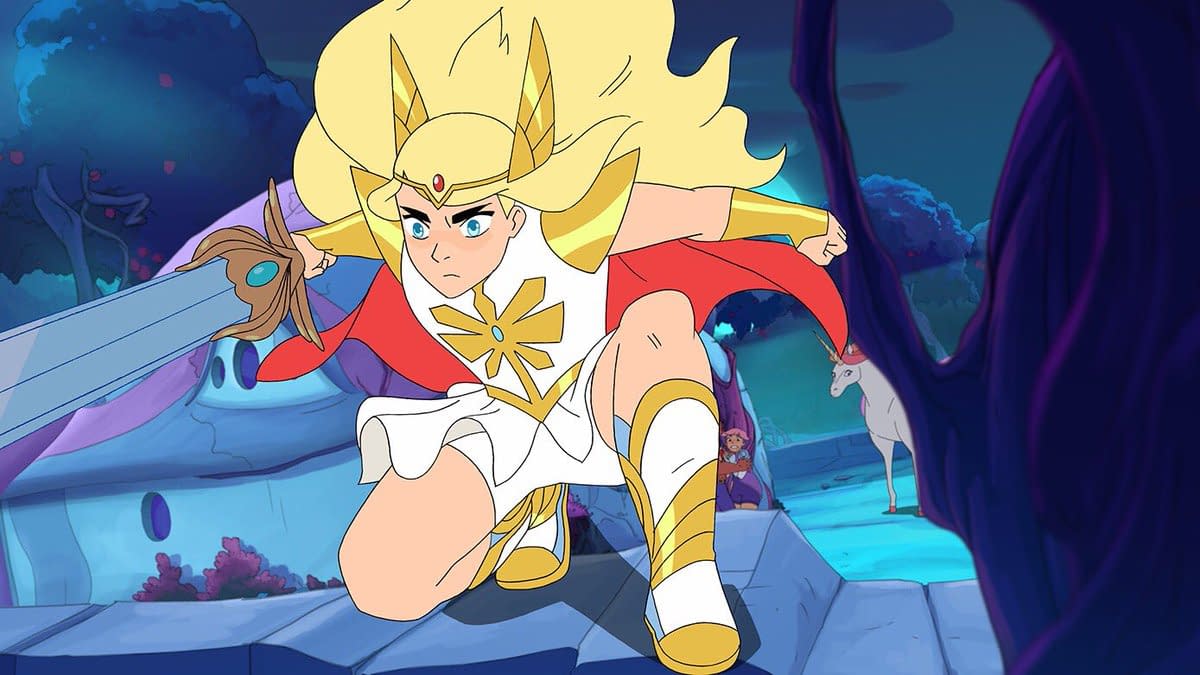 Glimmer spent so long creating the Princess Alliance, that she never spent much time thinking about what she would do after it was formed. As a military leader, she finds herself struggling with what to do next. Bow and the Princesses are sick of fighting without making any headway, but Glimmer isn't sure what the next move should be. She also struggles with the desire to beat the enemy at their own game, possibly sacrificing her own morals along the way. With Princesses everywhere, each with her own style, powers, and needs, Glimmer struggles with figuring out how to be both a friend and a leader. Her relationship with Frosta (Merit Leighton), who idolizes Glimmer, is especially fraught. I really enjoyed seeing friendship dynamics between girls and young women depicted without cattiness and gossip.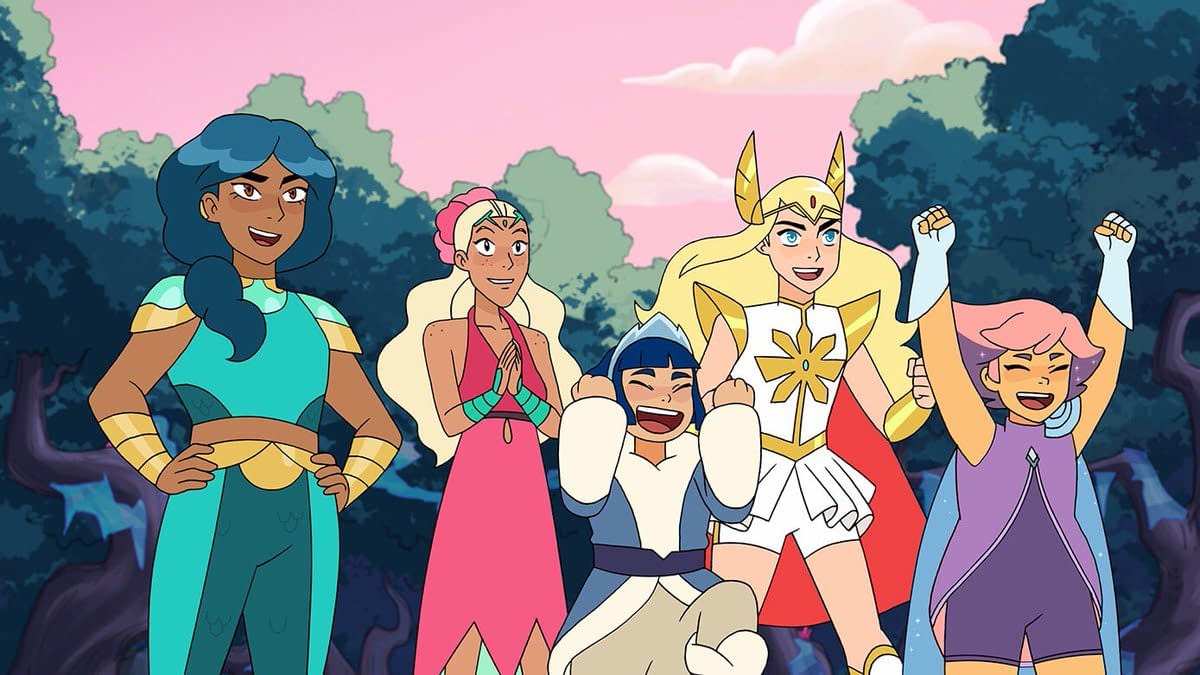 Bow's arc is one of the best parts of the season. In the beginning, Bow tries to find his place as the builder and tech guy for the Alliance. However, he really just feels like his is imitating Entrapta (Christine Woods). He even starts recording notes to himself like the inventor Princess does. Eventually, by dissecting one of the killer bots, Bow discovers that Entrapta is alive and with the Horde. His efforts to reconcile his admiration for Entrapta's abilities with the reality that she is working with the Horde is an interesting plot point for him. We also finally get to meet his dads! On the Horde side, Catra's push and pull with the now powerless Shadow Weaver (Lorraine Toussaint) was a compelling story to watch. Shadow Weaver always favored Adora while abusing Catra, pitting the girls against each other knowing they were best friends. Despite that, Catra finds herself struggling to let go of the only mother figure she ever had. Catra wants Shadow Weaver to suffer, but also to watch Catra defeat Adora. In the end, Catra's overconfidence in her own abilities and soft spot for Shadow Weaver lead to disaster, with Shadow Weaver escaping and Catra being punished by Hordak (Keston John).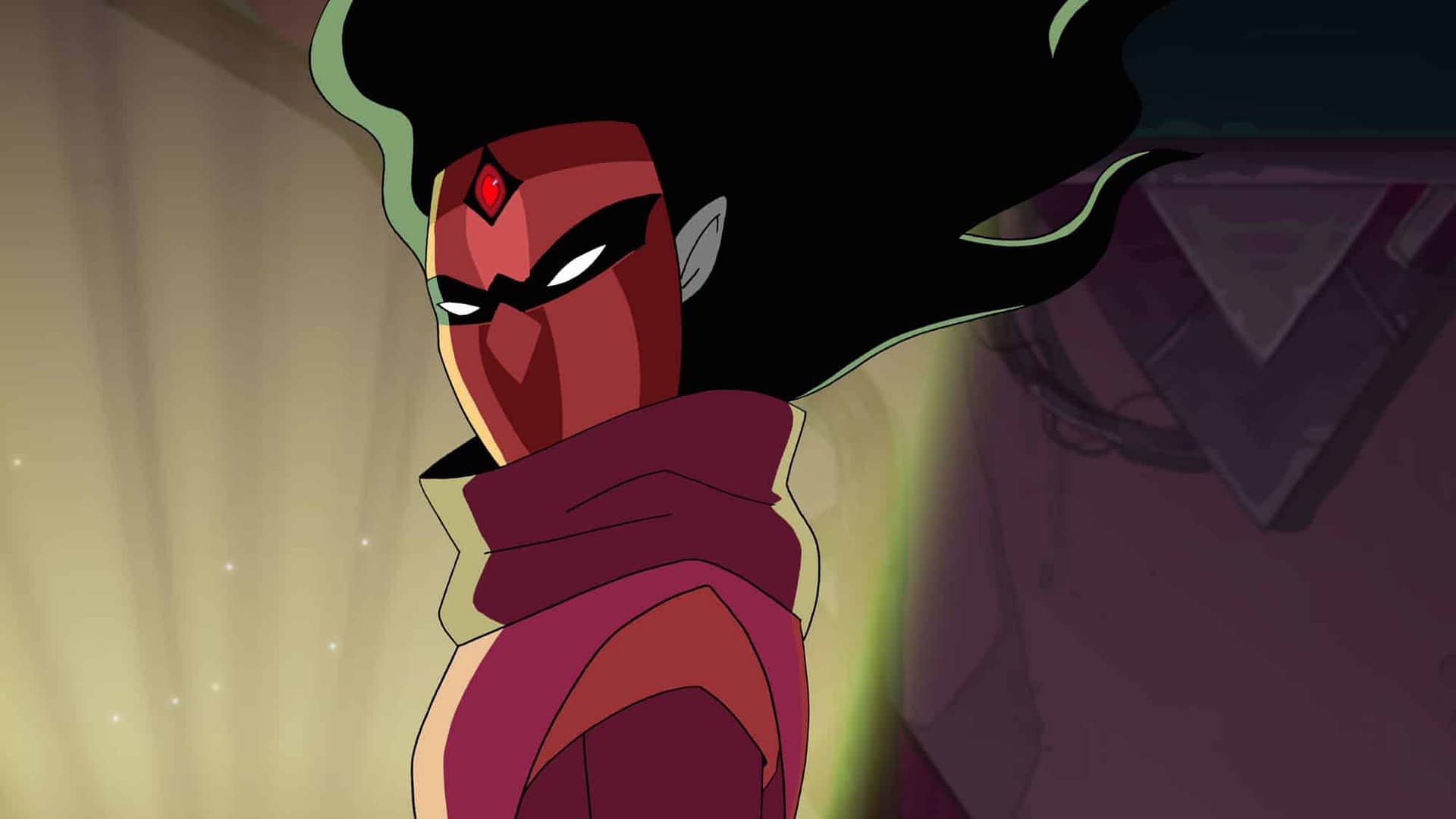 Scorpia (Lauren Ash) was a point of levity and joy in an otherwise dark season. While Catra wasn't really deserving of Scorpia's hero worship, it made for some entertaining scenes. Additionally, Scorpia was the main character in one of the best scenes of the season. In "White Out," Catra's obsession with using the First One tech virus against Adora almost destroys her. At the eleventh hour Scorpia decides that if she loves Catra, she must destroy the tech virus, even if it makes Catra hate her. It was a great moment for an otherwise shallow character.
What Didn't Work
A lot of what was going on with the Horde just didn't work for Season 2. Hordak put Catra in charge, and despite her winning some battles, she lets everything else slip through the cracks. Her obsession with Adora is obvious and consuming, to the point where she even alienates Scorpia. While that is all true to the character, it is hard to believe that Hordak couldn't see it happening.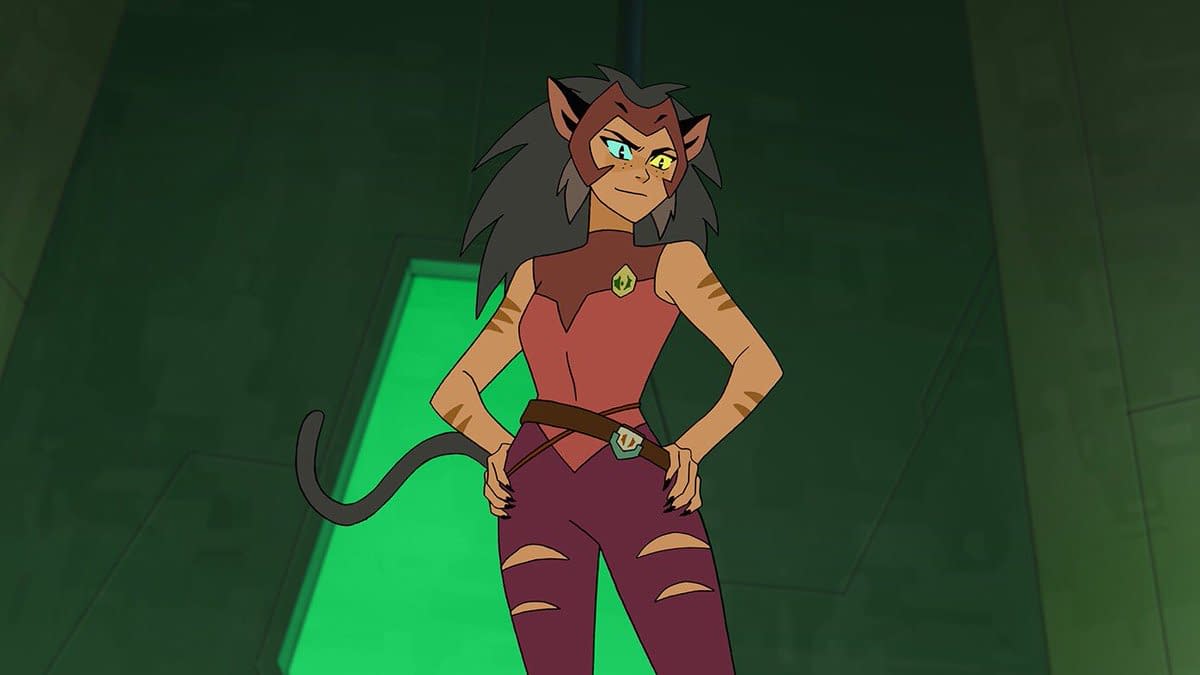 Hordak's storyline really suffered from the shorter season format. It is obvious that his experiments with portals have something to do with his origins and why he came to Etheria. However, the random hints here and there about his aims get lost in the quick-moving episodes and the Shadow Weaver backstory. By the time Season 3 rolls around, most viewers will likely not even remember what he was trying to make.
Entrapta was, hands down, my least favorite part of Season 2. When we first met her in Season 1, she had a one-track mind and was obsessed with her experiments, but she still had other interests and a bit more depth. Rather than developing, the Entrapta character seems to be devolving into a villain deus ex machina who randomly acts out various mad scientist tropes.
Other than the main three besties, Frosta is the member of the Princess Alliance that gets the most screen time this season. Last season, Frosta was a bit of an animated Lyanna Mormont (Bella Ramsey), outspoken, fierce, and smart, but still very young. In Season 2, however, her character takes a strange U-turn towards super random annoying kid sister. Frosta still leads her people and shoulders large responsibilities, but on screen she's just an annoying kid obsessed with following Glimmer around. The behavior may be age appropriate, but it doesn't fit Frosta – and it got old quick. To be fair, at least Frosta got screen time, while Mermista (Vella Lovell) and Perfuma (Genesis Rodriguez) seem to have been demoted to recurring guest stars.
The Big Picture
As a whole, the second season of She-Ra and the Princesses of Power is off to a great start. The problem is, it is billed as an entire season when these seven episodes feel more like the promising first-half of what would be an amazing second season. Maybe I have been watching too much binge television – or not enough – but I found She-Ra's second season the be unsatisfying.
The last three episodes built toward an expected climax, and then nothing.
Season done. All foreplay, no payoff.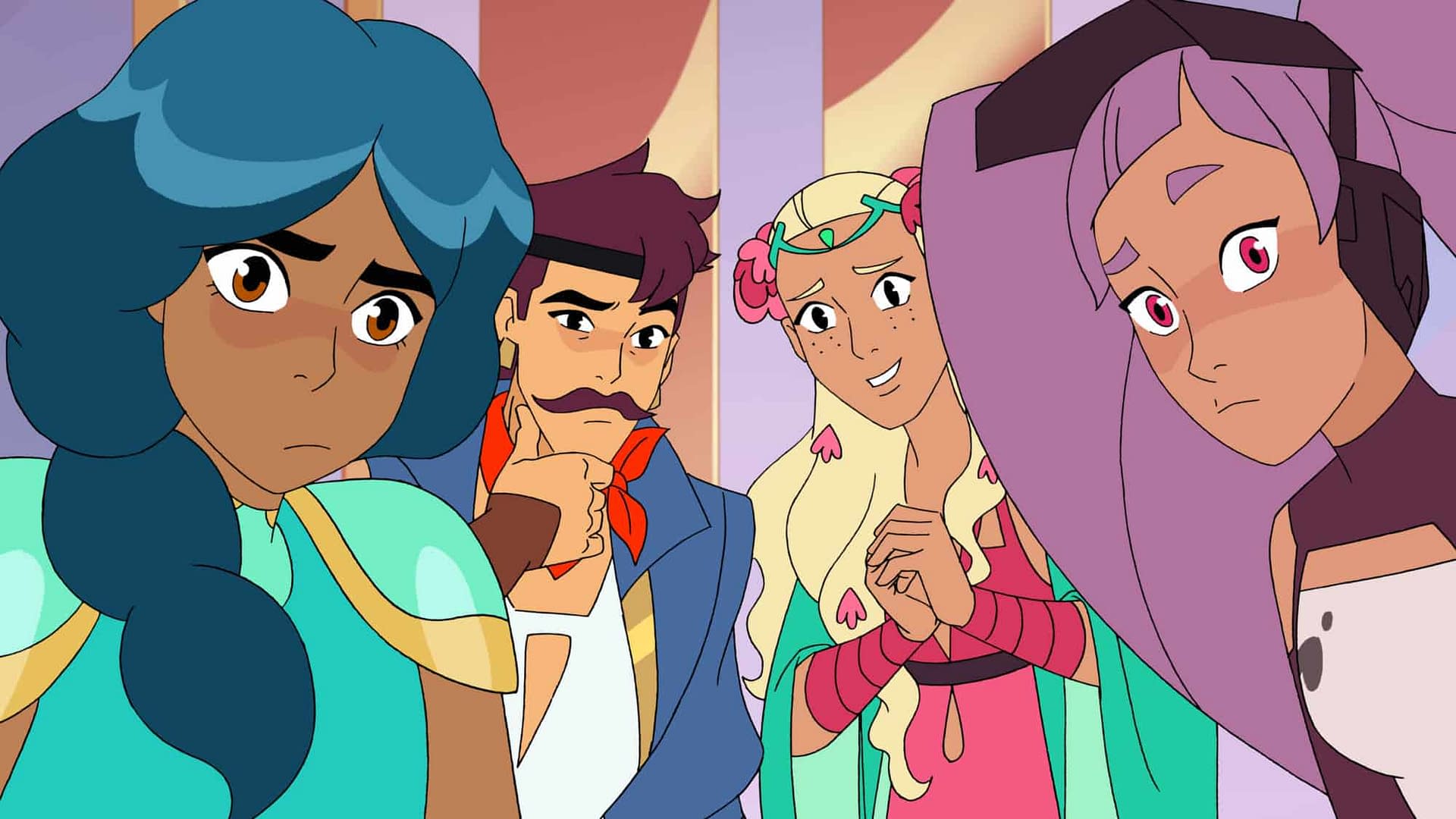 Hordak's portal experiments, the mysterious Crimson Waste message, She-Ra's new powers, and the origin story for Light Spinner/Shadow Weaver are all enticing storylines. Unfortunately by the time the season ends, all four threads are left hanging like an unfinished friendship bracelet. While we have been promised an August 2nd drop date for a third season, I can't help wondering if some of those threads will have unraveled over the next three months. I would have happily waited until August for a complete, satisfying, and lengthier Season 2.
Hindsight is 20/20 and no one has yet hired me to run a television show, so all I can do is wait for Season 3 to drop on August 2, 2019 and hope for the best.
Maybe Geena Davis can help them sort it out…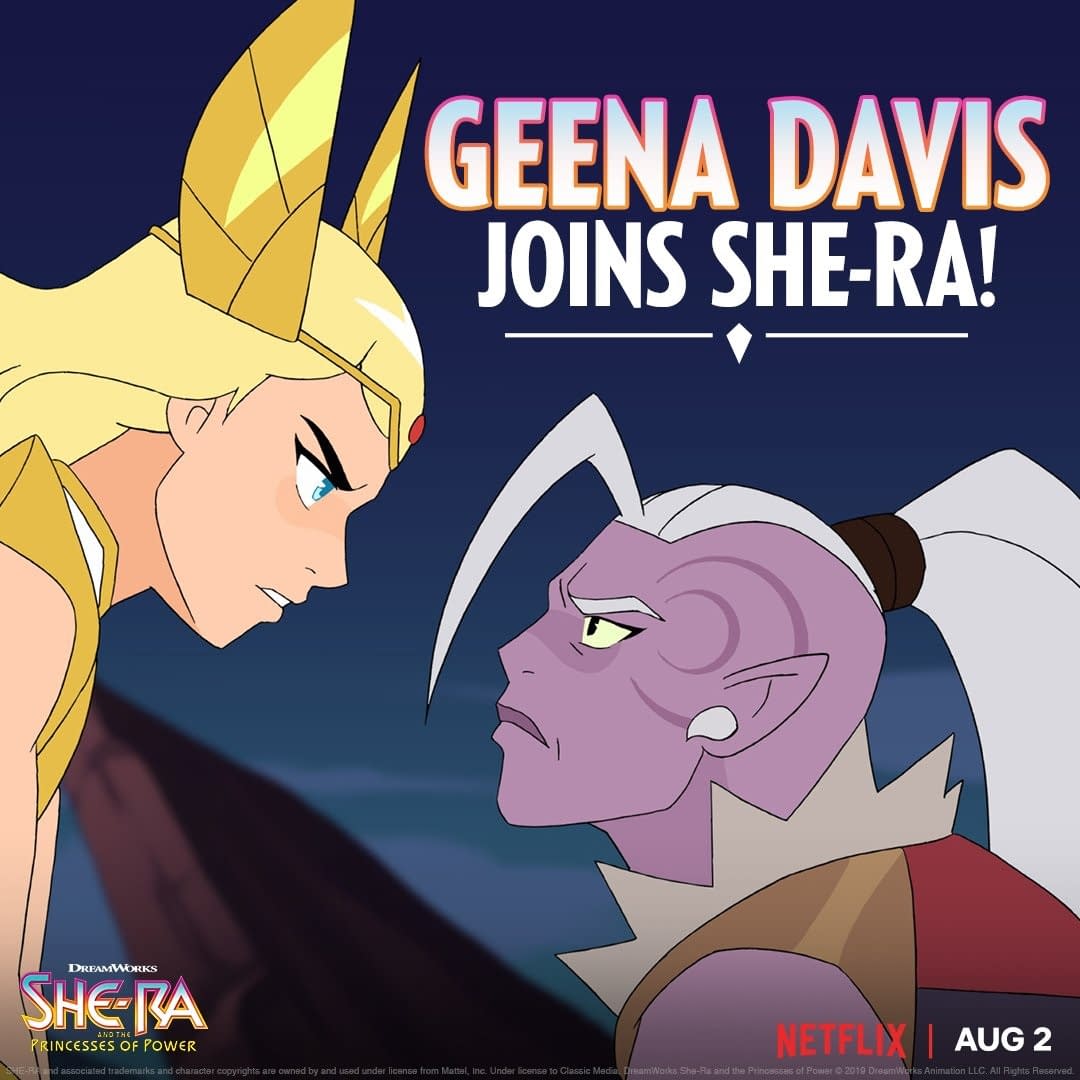 Season 2 of She-Ra and the Princesses of Power is available now on Netflix.