'She-Ra and the Princesses of Power' Season 3 Set for August; Geena Davis Joins Cast
DreamWorks Animation and Netflix original series She-Ra and the Princesses of Power scored not one, but two major victories today. Showrunner Noelle Stevenson announced that season 3 of She-Ra will be released on August 2, 2019, and guest stars Oscar-winning actor Geena Davis. Stevenson revealed the news while sitting down with Davis at the Bentonville Film Festival in Arkansas. While She-Ra getting a third season is not a surprise, the timing is definitely a shock. The animated reboot's successful (yet brief) second season premiered on April 26, only three weeks ago. Those Princesses must really have some TV power!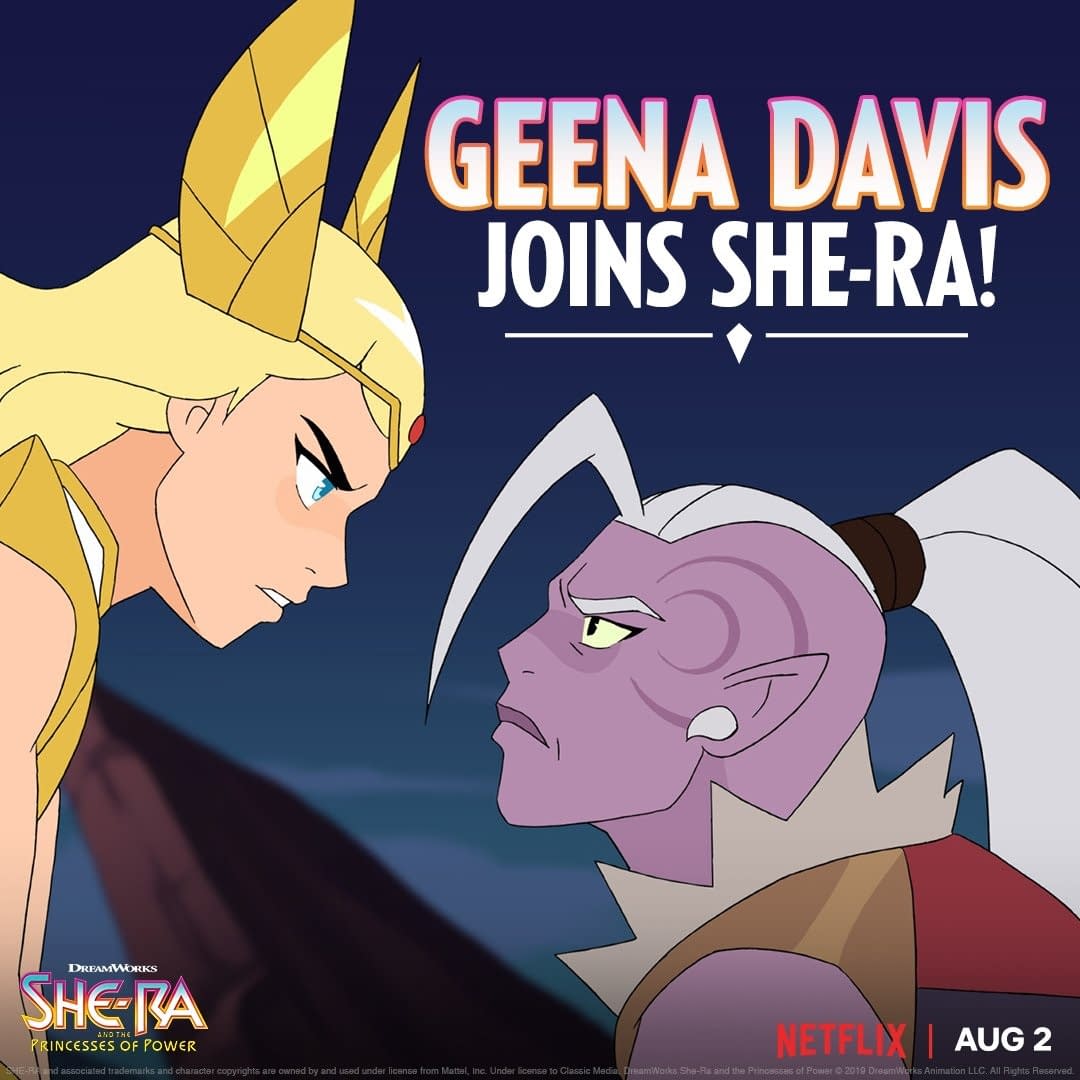 Davis will be portraying Huntara, the de facto leader of the Crimson Waste who reluctantly helps the Princesses on their quest. Fans will remember that the events of She-Ra's second season see the Princess Alliance led to the Crimson Waste by a mysterious message. It appears that Season 3 will follow the Princesses along that quest, and introduce additional strong female characters along the way.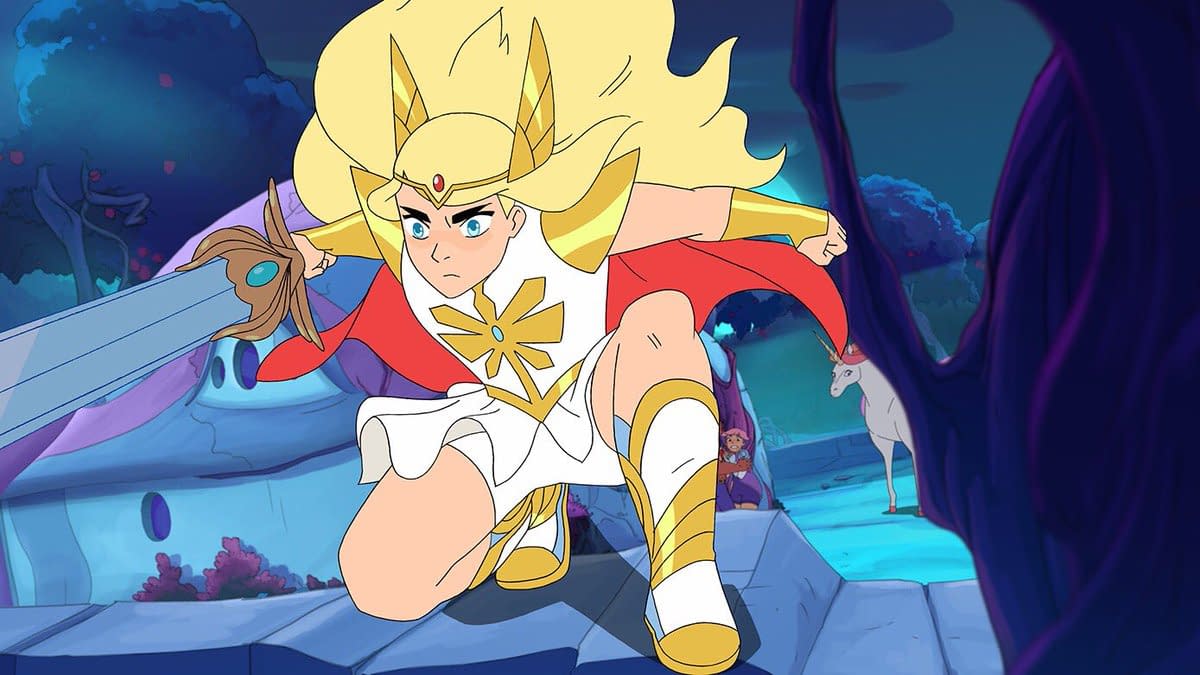 Through both its first and second season, She-Ra and the Princesses of Power has made a point of creating interesting female characters that have complicated histories and convoluted relationships. Depicting a world where women were never seen as inferior and Princesses are heroes of legend, She-Ra has been a refreshing addition to the animated television scene.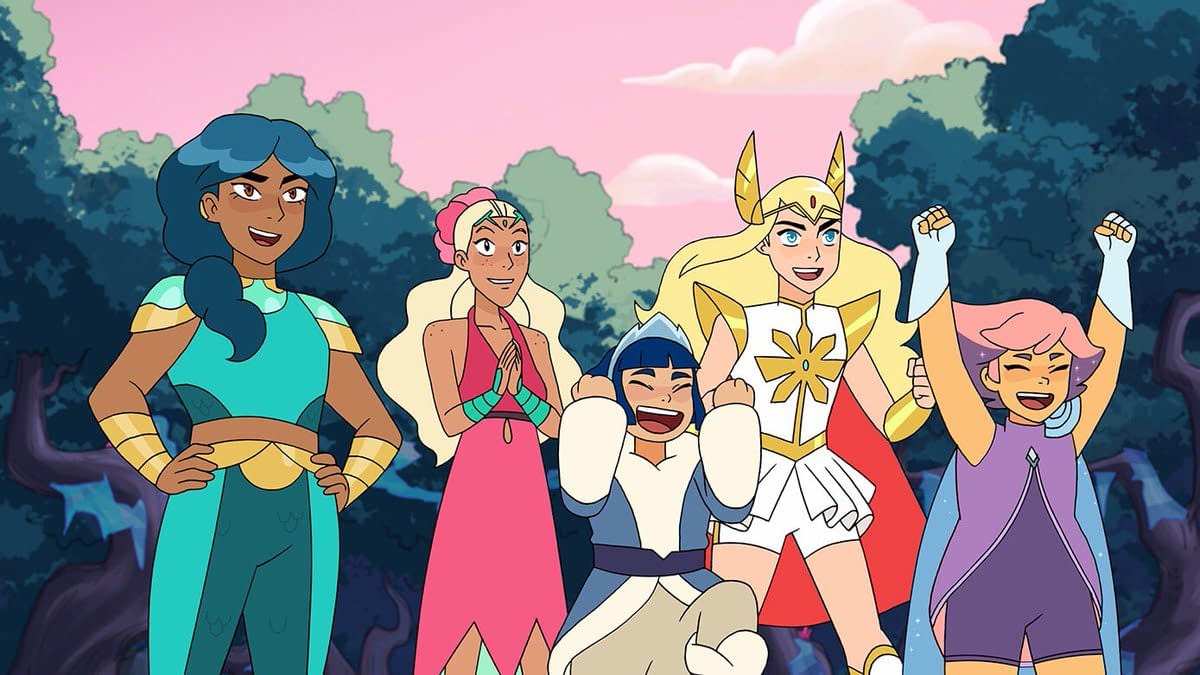 It is not surprising that Davis would be interesting in joining Stevenson's She-Ra reboot. Long interested in the role and treatment of women in television and film, the actor founded the Geena Davis Institute on Gender in Media. In fact, she will be joining one of the largest and most talented female casts ever, including: Aimee Carrero as She-Ra, Karen Fukuhara as Glimmer, Marcus Scribner as Bow, Vella Lovell as Mermista, Jordan Fisher as Sea Hawk, Merit Leighton as Frosta, Adam Ray as Swift Wind, Genesis Rodriguez as Perfuma, Reshma Shetty as Angella, Sandra Oh as Castaspella, AJ Michalka as Catra, Lauren Ash as Scorpia, Lorraine Toussaint as Shadow Weaver, and Christine Woods as Entrapta.
Season 2 of She-Ra and the Princesses of Power is available now on Netflix.