'The Simpsons' Renewed for "Excellent" Seasons 31 and 32
Helping make the case that the inevitable Treehouse of Horror CCCLXXXVII should have a story called "The Animated Series That Would Not Die!," FOX's long-running The Simpsons has been renewed for two seasons – extending the series run for 31st and 32nd seasons – for a total of 713 episodes, strengthening its claim to the title of longest-running primetime scripted show in television history.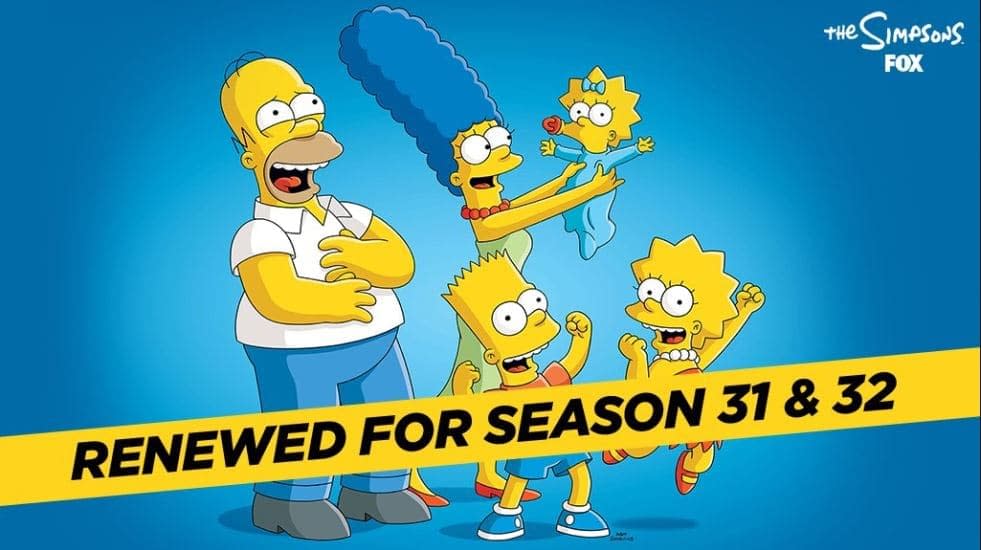 With voice cast in place, the two-season renewal means The Simpsons will still be a part of FOX programming even after show producer 20th Century FOX TV moves to Disney as part of the "The Mouse's" $71.3 billion acquisition deal. From an animation slate standpoint, all three veteran series are set to return: Family Guy will be back for two seasons, while Bob's Burgers is good for at least one more season.
FOX's The Simpsons is produced by Gracie Films Production in association with 20th Century Fox Television, with James L. Brooks, Matt Groening, and Al Jean serving as executive producers. The Gracie Films Worldwide Brand Division develops and produces the licensed content for the series.
https://www.youtube.com/watch?v=xeEsB-Sa2CM
Here's at the analytics, which more than explain why the the series was given a two-season pick-up:
● During the current season, The Simpsons is averaging a 1.9/7 among adults 18-49 and 4.8 million total viewers
● Through January 20, 2019, The Simpsons has a multi-platform average audience of 7.5 million total viewers, an 82% gain from its Live+Same Day result (7.5M vs. 4.2M).
● Currently, the series ranks as one of the Top 5 comedies among adults 18-49(tie) and the No. 2 comedy among adults 18-34(tie).
● In comparison to other broadcast series, The Simpsons ranks among the season's Top 5 among men 18-49(tie), Top 20 among adults 18-34, and as the No. 2 broadcast series overall among men 18-34(tie)
● January 13's episode "The Girl on the Bus" had a 3.5 L7 rating among adults 18-49, making it the highest-rated episode of any scripted series in that demo for Fox this year.
Currently in its 30th season, The Simpsons has won its fair share of awards and accolades, including: 33 Emmy Awards, 34 Annie Awards, a 2016 People's Choice Award, a 2016 Environmental Media Award, and a Peabody Award. The series' theatrical short "The Longest Daycare" was nominated for an Academy Award in 2012.