Stana Katic Opens Up About Her Untimely Exit From Castle
The ABC series Castle was well loved by fans and pushed Stana Katic into stardom along with her co-star Nathan Fillion. For eight years their partnership/relationship was a hit for the network, which made how the series ended so odd. They basically fired her from the show and then later decided to cancel the series all together. There was no real good explanation from ABC, and fans were stunned. While Fillion is scheduled back this fall in a new series called The Rookie, Katic returns even sooner with Amazon's psychological thriller Absentia.
In an interview with EW.com, the actress talked about how Castle ended:
"I'm actually still not clear on the thought process behind the way that it went down."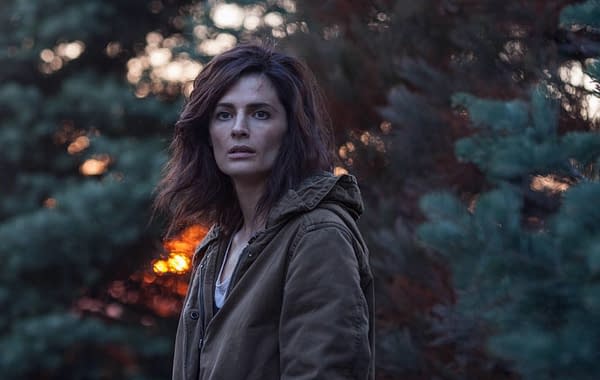 She talked about how it felt then and now.
"It hurt and it was a harsh ending, but now, nearly two years later…I met so many beautiful people on that project, and we collaborated on something really unique in that it's not every day that you get a show, or a series, that has eight seasons and that it was a hit for the network. It would be a disservice to those people, to the work that we did together, and to my work, which I feel contributed, in part, to the success of the show, to be anything but grateful because, at the end of the day, that was a fantastic platform."
And what she took away from the experience.
"It was a formative experience, and we told a love story that I feel moved people, touched people, and I can't be anything but glad that I was a part of something like that. I hope it remains something special in viewers' minds forever."
Katic's new series, Absentia, features her as Emily Byrne, a presumed-dead FBI agent who returns six years after being kidnapped, only to be framed for murder. The series debuts Friday, February 2nd on Amazon.