"Star Trek: Picard" – Jeri Ryan, Brent Spiner, Jonathan Frakes, Marina Sirtis Reprise Roles
Engage! Our intrepid Editor-in-Chief Kaitlyn Booth is covering the Star Trek Universe Panel in Hall H of San Diego Comic-Con as I write this. Minutes ago, the folks at CBS All Access played the first full length trailer for the new Star Trek: Picard series. Amidst the ooooohs and ahhhhhs, fans in the room got a Borg cube shaped suprise…and then another one…and a THIRD!
Jeri Ryan and Brent Spiner showed up in the trailer! The actors will be reprising their roles as Seven-of-Nine and Data, respectively, in the new spin-off. And then Hall H got a second surprise when Ryan and Spiner showed up on the Picard panel with the rest of the cast.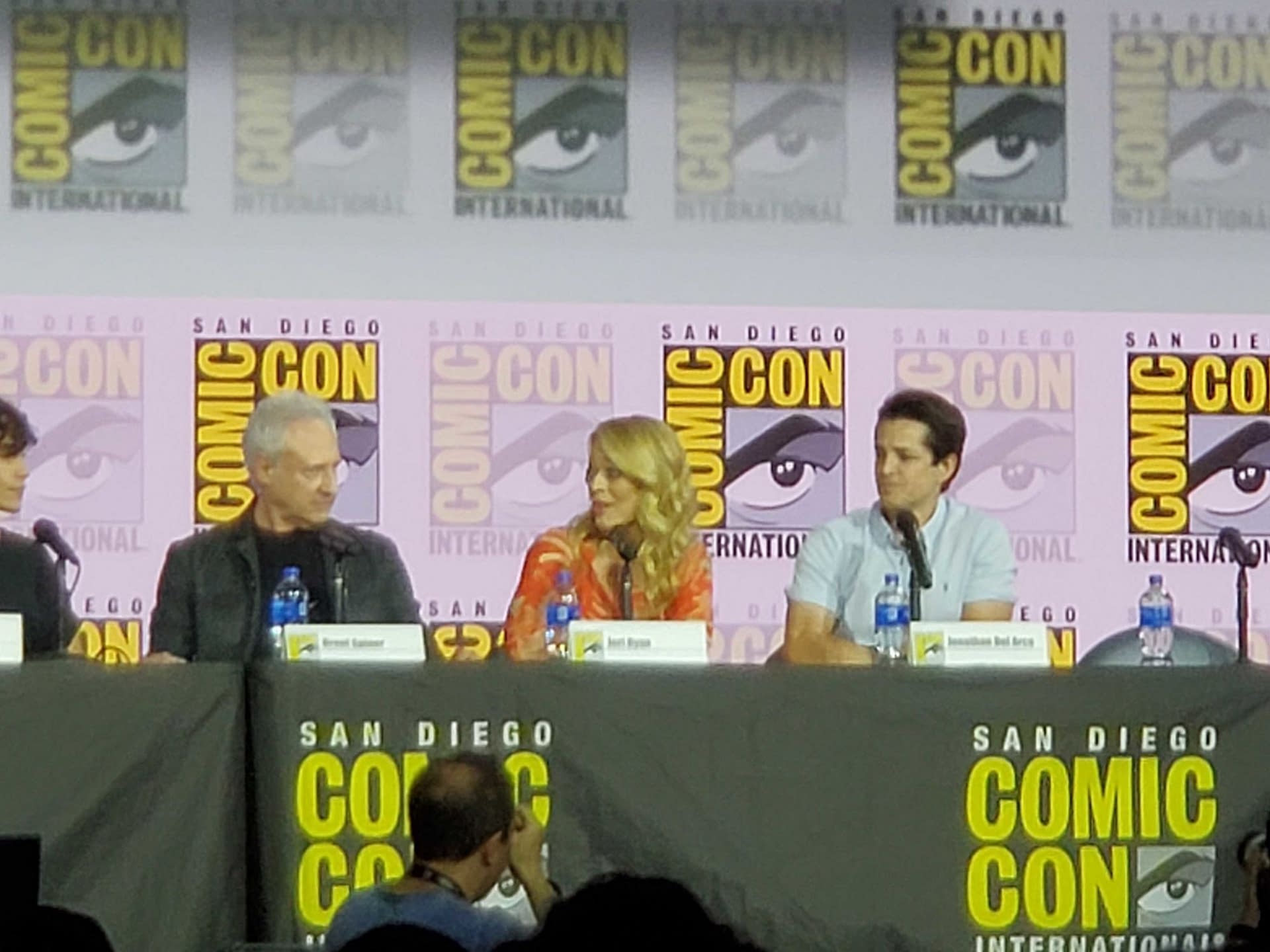 BUT WAIT, THERE'S MORE!
Marina Sirtis and Jonathan Frakes will also be guest starring as Deanna Troi and Will Riker (I'm hoping they have been promoted in the past 15 years). Remember that Frakes is also directing two episodes in Picard's first season.
People, this is huge. The trailer is amazing. I literally just squeed in the press room at SDCC. Watch it. And then try to not scream out loud. How are we ever going to wait until the premier in 2020?
STAR TREK: PICARD features Sir Patrick Stewart reprising his iconic role as Jean-Luc Picard, which he played for seven seasons on "Star Trek: The Next Generation." The new series will follow this iconic character into the next chapter of his life.

The Journey is far from over.
Alongside Stewart, Star Trek: Picard also stars Isa Briones, Santiago Cabrera, Michelle Hurd, Alison Pill, Harry Treadaway and Evan Evagora.
The series is produced by CBS Television Studios in association with Secret Hideout and Roddenberry Entertainment. Alex Kurtzman, Michael Chabon, Akiva Goldsman, James Duff, Patrick Stewart, Heather Kadin, Rod Roddenberry and Trevor Roth serve as executive producers and Aaron Baiers (Secret Hideout) serves as co-executive producer and Kirsten Beyer as supervising producer. Hanelle Culpepper directed the first two episodes of the series.