Posted in: Paramount+, Star Trek, streaming, TV | Tagged: Michael Dorn, star trek, Star Trek Picard, star trek: deep space nine, Star Trek: The Next Generation, Worf
---
Star Trek: Picard: Michael Dorn on How Worf Helped Hit Back At Haters
On The View, Star Trek: Picard star Michael Dorn recalled how he used his Worf voice to hit back at haters during his ST: TNG days.
---
If there's one advantage in playing Star Trek: The Next Generation's Klingon crew member Worf, Michael Dorn used it to covertly confront critics of the franchise. During the series' reunion to promote Star Trek: Picard, The View host Whoopi Goldberg, who reprised her role as Guinan in season two, had the set redone to look like the U.S.S. Enterprise-D's Ten Forward, the signature hangout for weary Starfleet officers on TNG. Save for Brent Spiner's Data, who was in full white makeup to play the beloved android, and Geordi La Forge's visor that obscured LeVar Burton's face, most of Dorn's cast mates appeared as they are with their natural faces.
Star Trek: The Next Generation Reunion on The View
"It had to be the whole run of the show, I was in makeup, and nobody saw me out of makeup. Whenever I'd go out with my friends, or I'd go to conventions, [fans] would literally shove past me to get to these guys," Dorn said, referencing cast members Patrick Stewart, Jonathan Frakes, and Gates McFadden, who sat next to him for the interview. "One time, I was in an elevator at a convention, it was over, and I'm going up. These two guys get in the elevator, and they didn't like Star Trek. They're literally going, 'I don't understand this whole 'Star Trek' stuff. I'm behind them, listening [to them going], 'Oh, I can't believe it, that doesn't make any sense, and that guy that plays Worf, God, he stinks. He's terrible. I don't understand that.' I walked out and said, 'Good evening, guys,' in my best Worf [voice.]"
Goldberg presented Dorn with an award for "Most Appearances in Star Trek History." While the actor hasn't cameoed in another Trek series in the Paramount+ era, he did appear in 102 of the 176 episodes joining the cast of the franchise's second spinoff series Star Trek: Deep Space Nine following his original run on TNG. This also includes various video games, the four TNG films, and his appearance as his character's ancestor Colonel Worf in The Original Series era film Star Trek VI: The Undiscovered Country in 1991.
As far as history goes, fans had to wait until 1994's Star Trek: Generations until Worf finally gained the promotion to Lieutenant Commander, which might change when we finally see him in Picard, which streams Thursdays on Paramount+.
---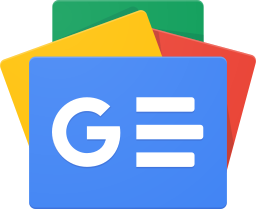 Stay up-to-date and support the site by following Bleeding Cool on Google News today!