Star Trek: Prodigy: Kate Mulgrew Returning as Captain Kathryn Janeway
CBS All Access' "Star Trek" universe EP Alex Kurtzman was joined by Dan Hageman and Kevin Hageman, showrunners for Nickelodeon's Star Trek: Prodigy, to discuss what the series will be about during Thursday's New York Comic Con Metaverse panel- and let's just say they didn't disappoint, with the reveal of the famous "Star Trek" captain set to make their animated return to action.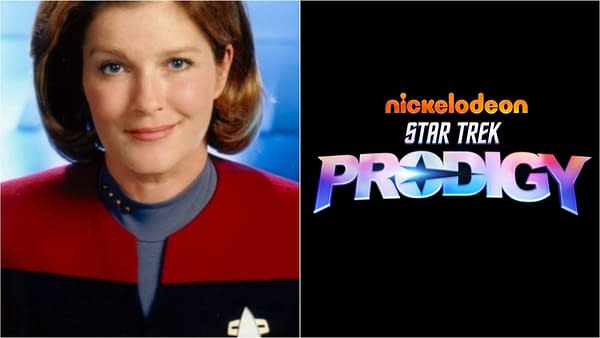 "What we can say right now is 'Star Trek: Prodigy' follows a group of kids who discover a derelict Starfleet ship and use it to search for adventure, meaning, and salvation. Now these kids are gonna get some much-needed help from someone who has experience navigating through uncharted territory, someone who inspired a recent generation of real-life kids to become extraordinary adult leaders in the world of politics, music, science, astronomy, just to name a few. This captain was asked to embody an inhuman level of perfection in order to be accepted as good enough to the doubters, but show them all what it means to be truly outstanding. We can think of no better captain to inspire the next generation of dreamers than this one."
And with that, it was revealed that Kate Mulgrew will be returning to voice Captain Kathryn Janeway on the Nickelodeon series. "Virtual greetings and well done, you, Alex Kurtzman and the Hageman brothers, for having the foresight to understand that Star Trek will captivate the imaginations of young people. And when Alex Kurtzman called me over a year ago now, I think, to propose this idea, I have to tell you that I was at first a little bit uncertain. After all, I had played her for seven years in four and a half-inch heels. I had invested every scintilla of my being in that woman. And I thought, 'An animated version of Janeway? I don't know, I don't know.' But even as I was talking to Kurtzman on the phone, long-dormant longings to restore her started to stir, and I thought, 'This will be heavenly.'," Mulgrew explained.
"I can go into a recording booth, which I love to do. I can now endow her with nuances that I didn't do before, because I will have the privacy and freedom of a recording booth, and we can take it to unlimited places. And then I thought, you know I was the first female captain, and now I'm gonna be the first children's captain, and what on earth could be better than that? So then, Dan and Kevin Hageman, who are geniuses, you should know– you just saw them, I can assure you that they are bonafide geniuses– sent me the animatics and the scripts, and I was dazzled,' she continued. "So I jumped in, and I thought to myself, 'This is gonna be an extraordinary adventure.' How thrilling to be able to introduce to these young minds an idea that has elevated the world for decades? And to be at the helm again in that way is, I think, going to be deeply gratifying in a brand new way for me. So, I'm ready to go, guys. This is gonna be a wonderful adventure and I'm so glad you're on board with me, and I hope you're equally excited"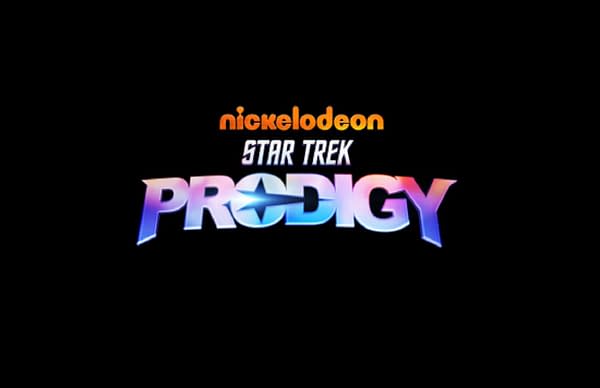 Stemming from Trollhunters scribes Kevin and Dan Hageman as well as Ramsey Naito, Nick's Animation Production and Development EVP, the series has tapped Ben Hibon (Codehunters) to direct, co-executive produce, and serve as the creative lead of the network's new animated series.. Star Trek: Prodigy comes from CBS' Eye Animation Productions, CBS Television Studios' new animation arm, plus Secret Hideout; and Roddenberry Entertainment. Alex Kurtzman and Heather Kadin will serve as executive producers, as will Katie Krentz, Rod Roddenberry, Trevor Roth, and the Hageman siblings, with Aaron Baiers as a co-executive producer.