Posted in: Disney XD, Disney+, Preview, Recent Updates, Star Wars, Trailer, TV | Tagged: christopher sean, donald faison, elijah wood, jason hightower, Josh Brener, lucasfilm animation, Myrna Velasco, Scott Lawrence, star wars: resistance, suzie mcgrath, the disney channel
---
"Star Wars Resistance" Season 2 Episode 4 "Hunt On Celsor 3" Preview: Pirates vs. Aliens
They're going to need a bigger Colossus! In this week's episode of The Disney Channel Lucasfilm Animation series Star Wars Resistance, the pirates are going hunting. The Colossus is running out of supplies, and the situation is getting desperate. So, in "Hunt On Celsor 3," Kragan Gorr (Gary Anthony Williams) and his pirates try to catch the Colossus some food. Last week, the Aces discovered a giant flying sting ray. And apparently, the pirates decide to go after the flying monster that almost swallowed Yeager's (Scott Lawrence) ship. Kazuda (Christopher Sean) and Torra (Myrna Velasco) don't think the pirates are up to the task – and they might be right. But desperate times call for desperate measures.
Foggy spoilers ahead.
The Disney Channel's Official Episode Description:
The pirates volunteer to find food for the Colossus, but Kaz doesn't trust them. He and Torra go on the hunt but run into big problems.
Judging by the preview scene, the pirates might be underestimating the power of the flying, frozen space creature they are hunting. Kaz and Torra are sitting ducks. Unlike the Aces, the pirates are used to working together to trap their foes. Hanging around on the sidelines of the hunt might put Kaz and Torra right in the line of fire. Knowing Kaz, he will find a way to both ruin the hunt and become the hunted.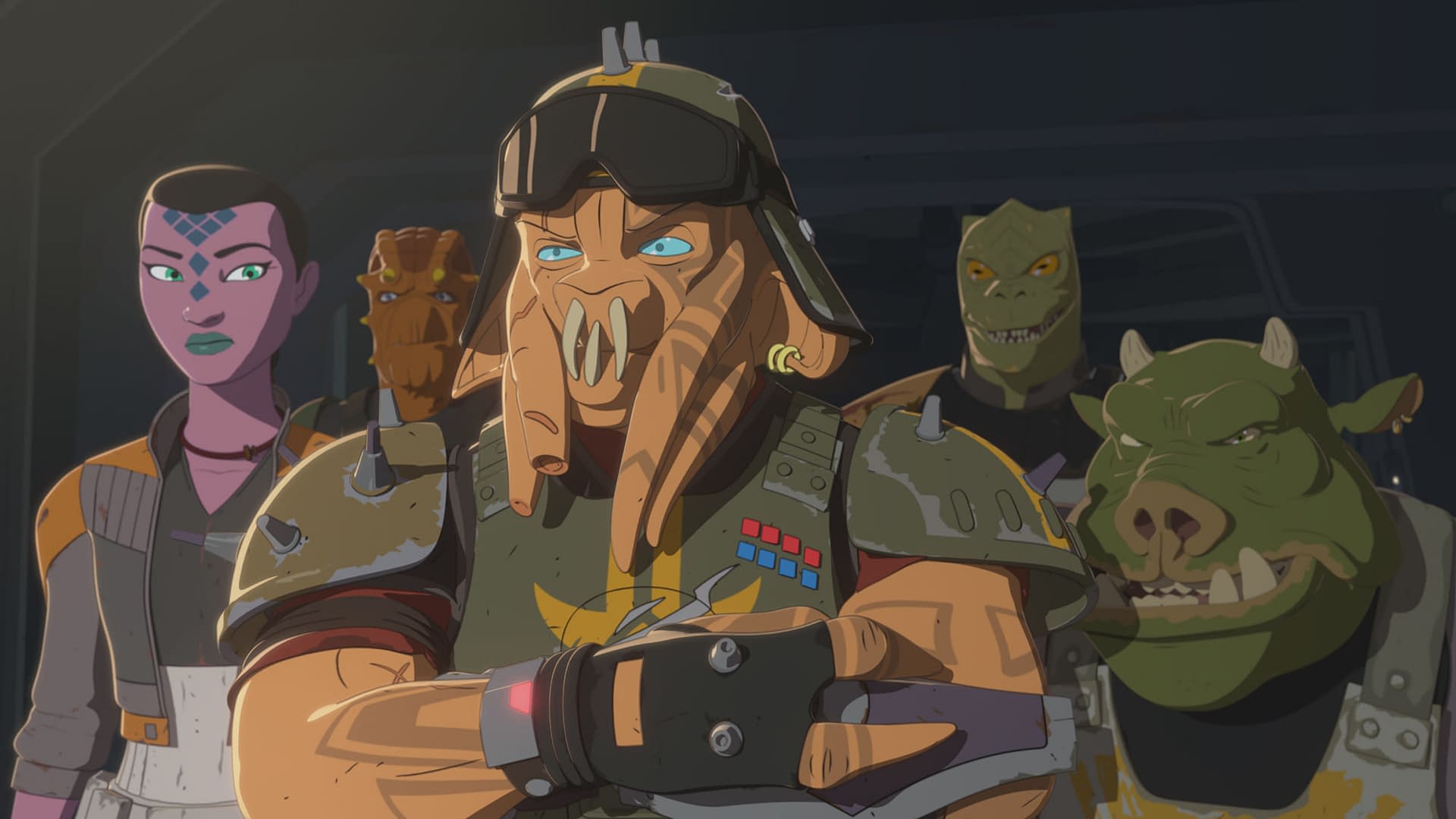 It is unclear if the Colossus is planning to eat the giant space creature, or if they just need it out of the way in order to hunt on the surface. The ray looks a little frost bitten and bony; not appetizing at all. On the other hand, if it does have meat, it is big enough to feed a lot of people.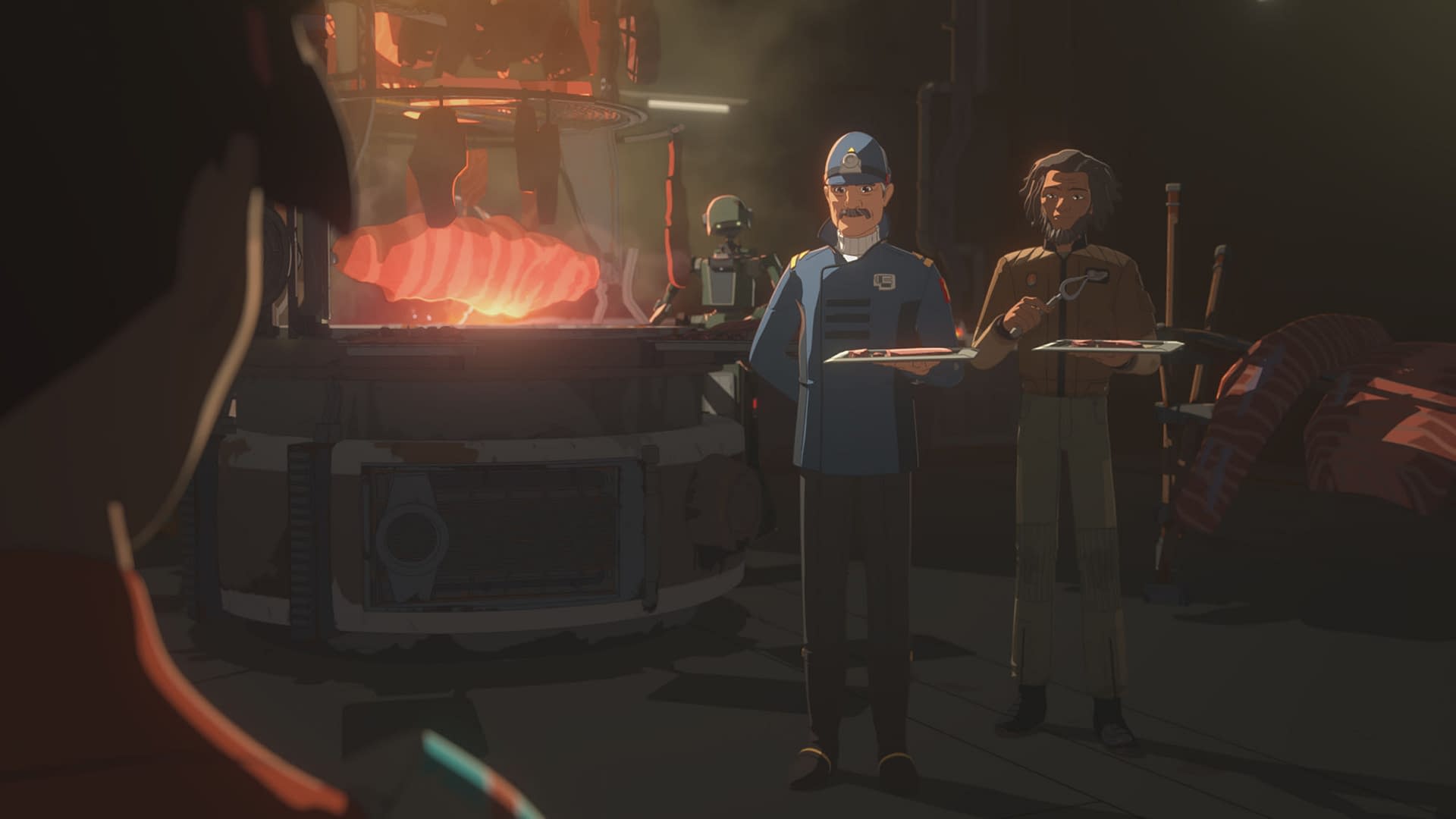 However, the pirates acting out a space version of Moby Dick is not a long term supply strategy for the Colossus, no matter how much food they find. The preview and episode description give no information regarding what is next for the Colossus, now that the Resistance is on the run.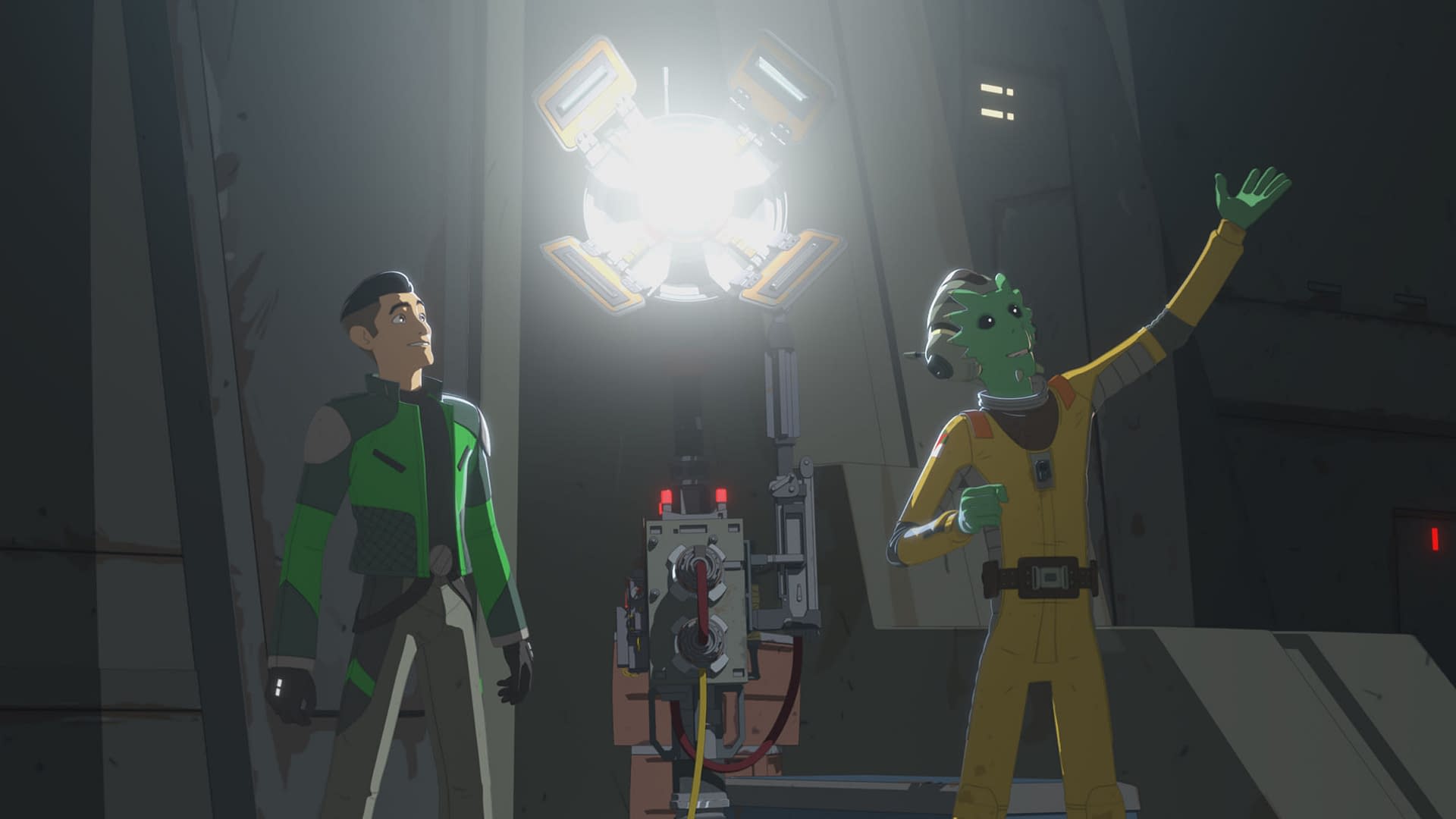 While the Colossus attempting to survive in the Outer Rim could be interesting for an episode or two, Star Wars Resistance still hasn't given viewers any clue regarding what comes next. Where will the Colossus go? Have they been able to contact the Resistance? Is the First Order still looking for them? And what is happening with Tam (Suzie McGrath) and First Order Ken (Elijah Wood)?
The next episode of Star Wars Resistance, "Hunt on Celsor 3," airs Sunday October 27 at 10PM on The Disney Channel.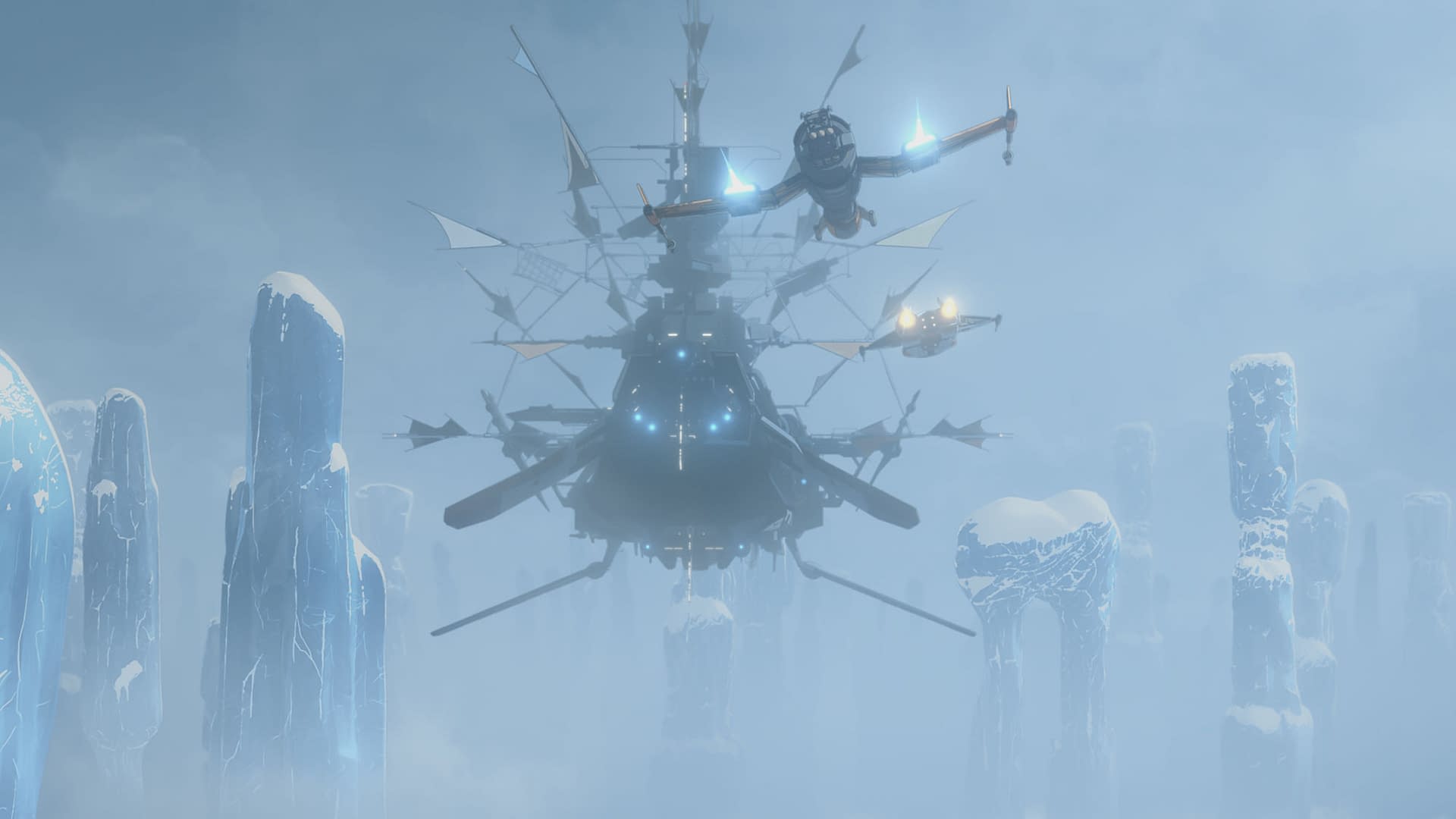 ---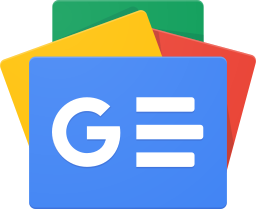 Stay up-to-date and support the site by following Bleeding Cool on Google News today!