Science and Supernatural Collide in CBS All Access 'Strange Angel' Official Trailer
The worlds of science and supernatural have a date with destiny — and with Jack Parson (Jack Reynor) — in the first official trailer for Strange Angel, CBS All Access's new drama series from Mark Heyman (Black Swan, The Skeleton Twins).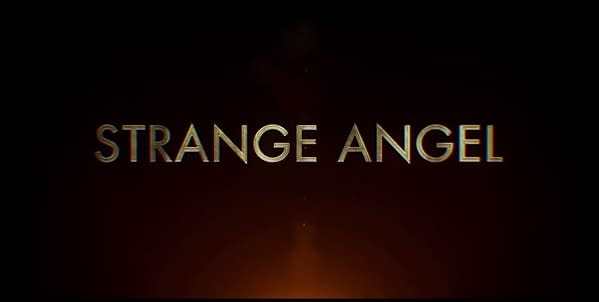 Directed and executive produced by David Lowery (A Ghost Story) and based on true events, Reynor's Parson is a brilliant janitor who was directly involved in the foundation of rocket science – and who found himself entagled with the life of occultist Aleister Crowley.
https://youtu.be/mmQUNfHWwQo
Based on George Pendle's book of the same name, Strange Angel follows the real-life story of Jack Parson (Jack Reynor) a factory worker in 1930s Los Angeles who dreams of building rockets that will take a human being to the moon. As he helps pioneer the unknown discipline of rocket science by day, by night, Parsons is pulled into Crowley's new occult religion that includes performing sex magick rituals to bend the world to his will and make his fantastical dreams a reality.

CBS All Access' Strange Angel also stars Rupert Friend, Bella Heathcote, Peter Mark Kendall, Michael Gaston, Greg Wise, Rade Šerbedžija, Zack Pearlman and Keye Chen.
Strange Angel is produced by CBS Television Studios in association with Scott Free Productions. Heyman, Lowery, David DiGilio, Ridley Scott and David W. Zucker serve as executive producers; with Clayton Krueger as co-executive producer.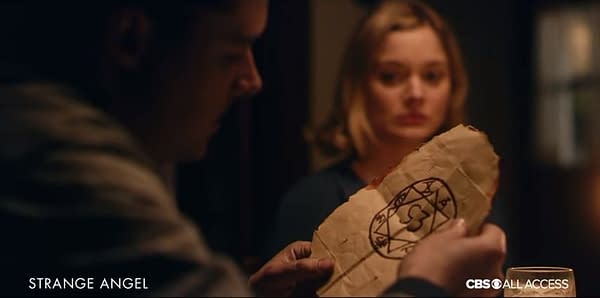 Promoting his film A Ghost Story in June 2017, Lowery spoke to Interview about his love of ghosts; and how the supernatural and real worlds are routinely entwined:
I've always loved ghosts, ever since reading those books. That might have been my first introduction to ghosts as a child because my parents had those books on our bookshelf. It was one of my earliest memories, them reading them to us. And they were never a scary thing to me—until I got a little older and understood the potential for them to be scary—and I never dressed up as a ghost for Halloween because it was too simple and I always took Halloween way too seriously, but my brother did, so that image is something that is deeply rooted in my childhood. I liked the idea now of taking what is basically the universal symbol for a spirit who refuses to move on from this realm of existence and unpacking it. Because it is a common symbol—it's Snapchat. Snapchat's logo is a sheet ghost.

And if you write the word 'ghost' on your iPhone, the emoji pops up of a little ghost with a sheet. It's an image that is very commonplace, and one which we take for granted, and one which has a lot of potential to be charming and goofy and childlike, but which also packs a great deal of meaning into its very simple form. I wanted to tap into that a little bit. My fascination with tactile objects and handmade materials comes into play as well because I love the idea of taking something that is very ethereal and meant to be phantasmagoric but rendering it with the most handmade approach possible. I also have to admit that I liked the challenge of trying to take what is an inherently silly concept and imbuing it with some degree of gravitas.