"Supernatural", "Watchmen", "Crisis" & "Game of Thrones": 2019's Biggest "WTF?!?" Moments [SPOILERS]
Looking back at 2019, there are many moments where you look at your television and find yourself asking, "What the hell were they thinking?!?" Plenty of times your favorite character does something you can't believe. Here are five of my top "WTF?!?" TV moments from this past year. This go-around, I'm taking a closer look at The CW's Supernatural, HBO's Game of Thrones, The CW's Crisis on Infinite Earths, Netflix's Stranger Things, and HBO's Watchmen.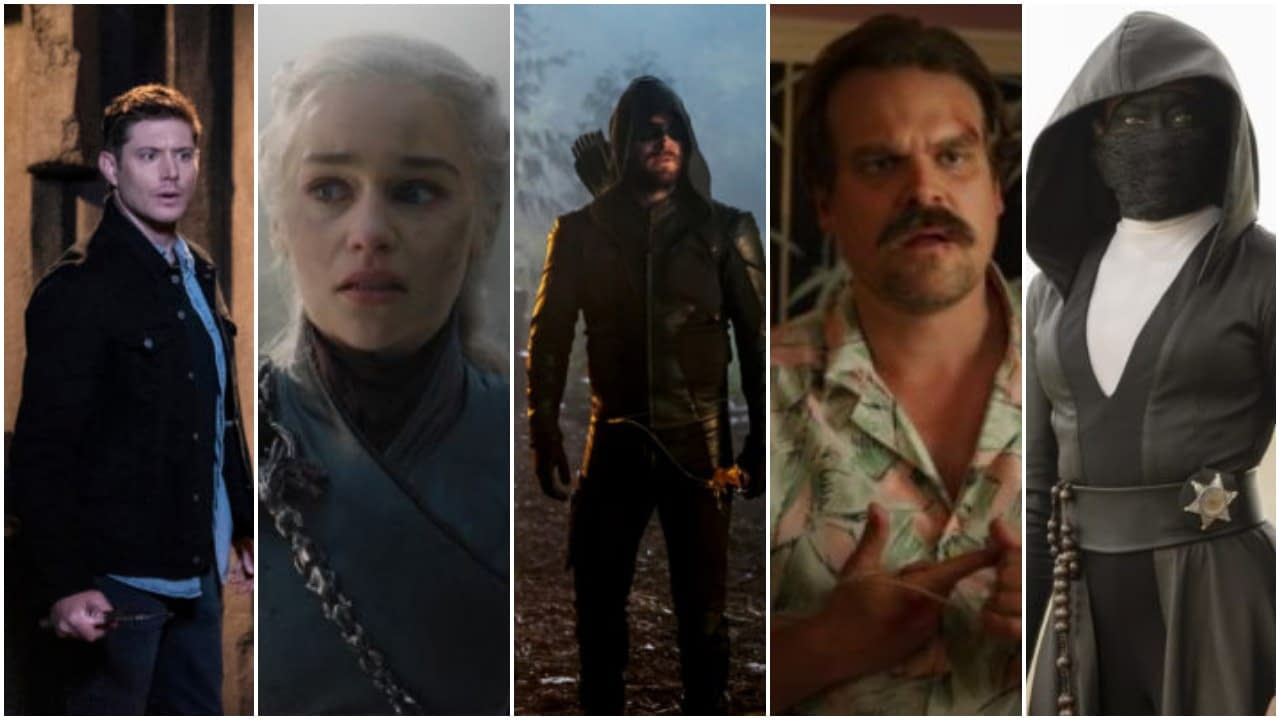 Just in case you still need the warning? MAJOR SPOILERS AHEAD!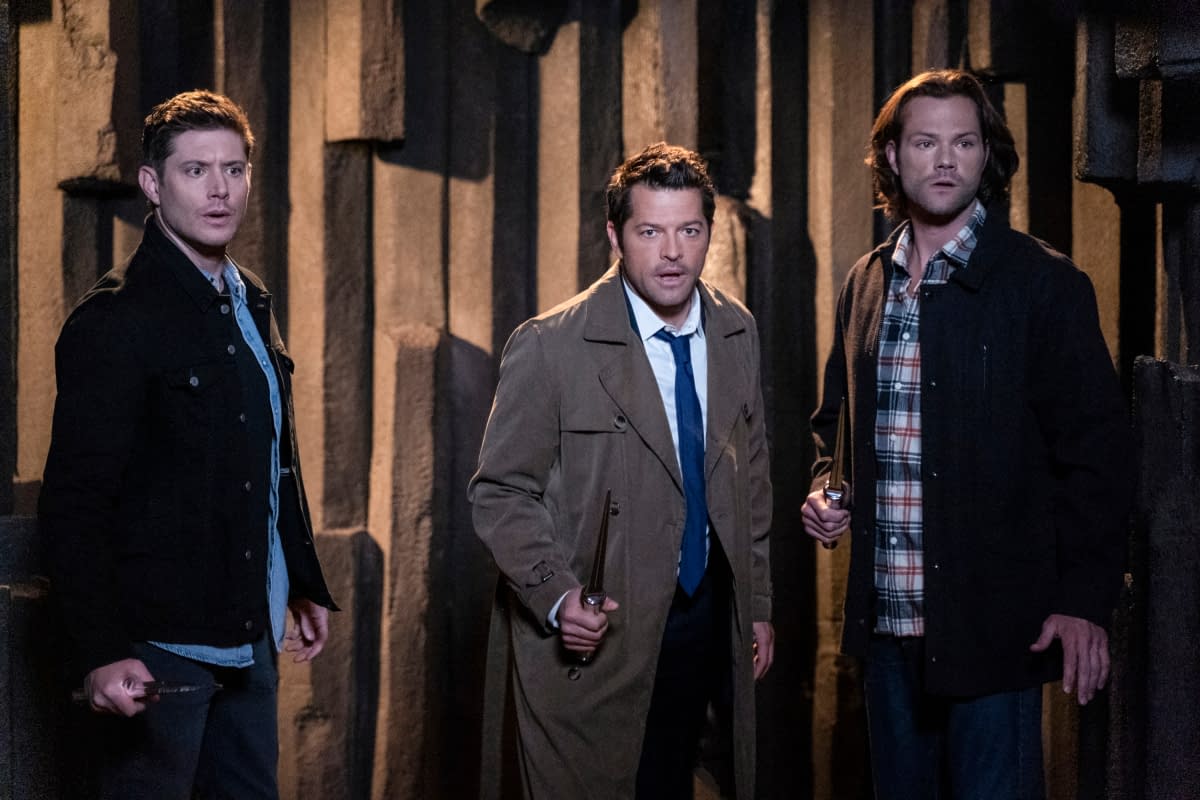 "Supernatural" – Deux Ex Machina
When it comes to battling the who's who of monsters, the Winchesters fought them all. When Supernatural finally ran out of ideas for enemies, God (Rob Benedict) became the big bad for the show's final season. Aside from the usual drama between Sam (Jared Padalecki), Dean (Jensen Ackles), and Castiel (Misha Collins), they already wrote God as the ultimate plot device.
God writes everything the trio is about to do in the world of Supernatural. The excuse of him not eavesdropping every single moment to make their lives hell is because Sam shares a mutual wound?! Aside from writing themselves into a wall, if the Winchesters beat/kill God, what's to stop him from undoing all creation? The boys essentially risk destroying the very world they saved many times over. Rode this for 14 seasons…what's one season more to entertain this zany story?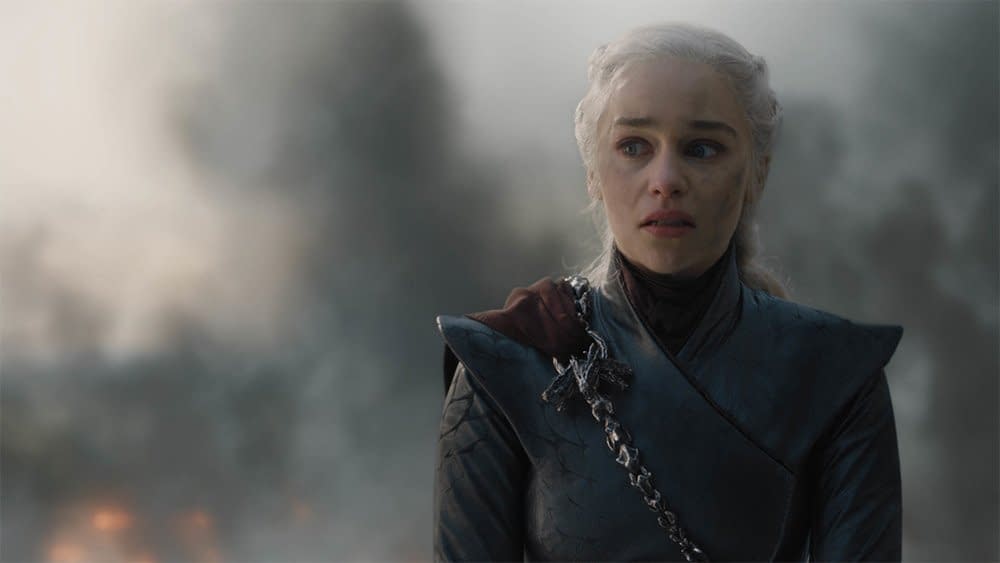 "Game of Thrones" – How Dany Lost Her Groove
Daenarys Targaryen (Emilia Clarke) had it rough in her conquest to Westeros. She lost her closest friends in Jorah (Iain Geln), Missandei (Nathalie Emmanuel), and two of her dragons. Her nephew Aegon Targaryen/Jon Snow (Kit Harington) severed their incestuous relationship once he discovered his true identity.
So naturally, you had a 15-20 minute sequence where she went from Sparticus to Adolf Hitler within a season burning down Kings Landing to ashes. Sure the episodes were longer and the season shorter, but could D.B. Weiss and David Benioff find a more subtle way for her to be unhinged?
As for the one who saved the seven kingdom from a mad ruler? He's just back to where he started at the Night's Watch. To be honest, is a giant middle finger to the audience.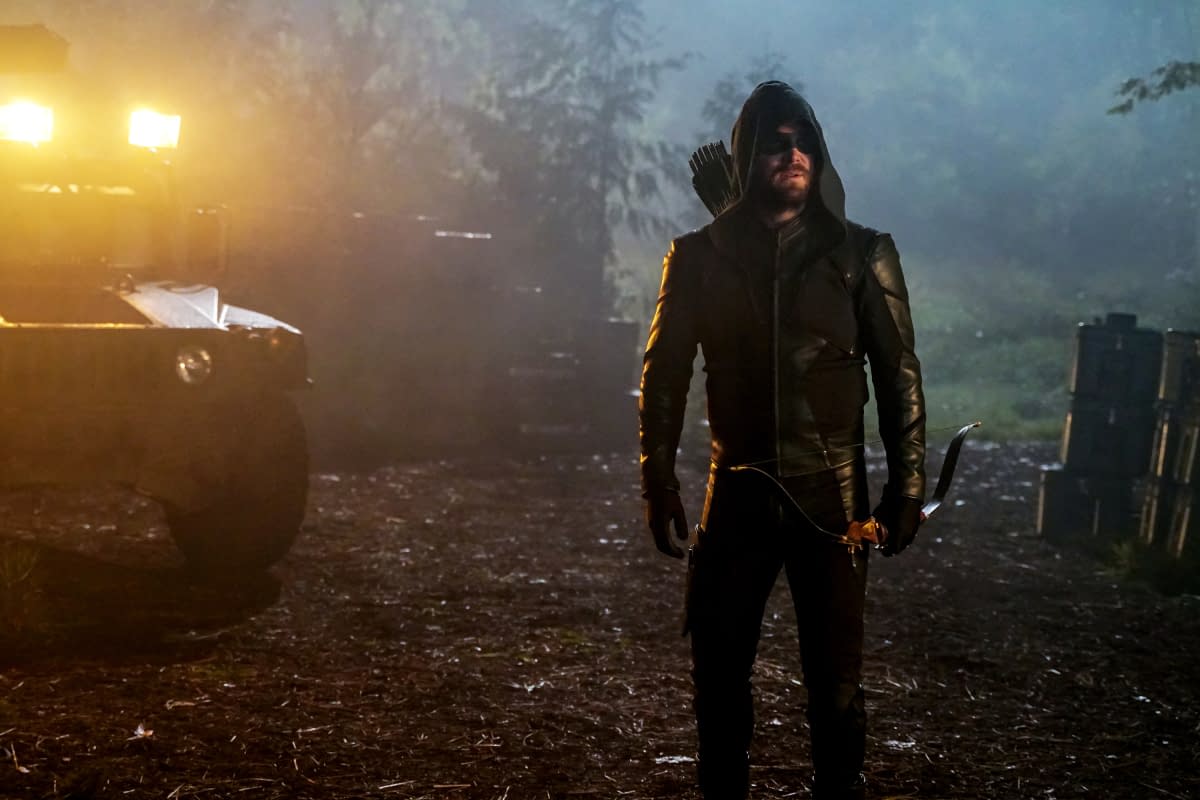 "Crisis on Infinite Earths" Claims Its First Victim
When it came to mega-event crossovers, the audiences are generally treated to a litany of fan service moments coming together like when The Avengers assembled one last time against Thanos in Endgame or when the Justice League came together against Steppenwolf. Crisis on Infinite Earths delivered the gut punch early. Oliver Queen (Steven Amell) made the ultimate sacrifice, buying enough time for others to escape before dying at the hands of Mar Novu…in the first episode. Figure the character who started the Arrowverse on The CW deserved better.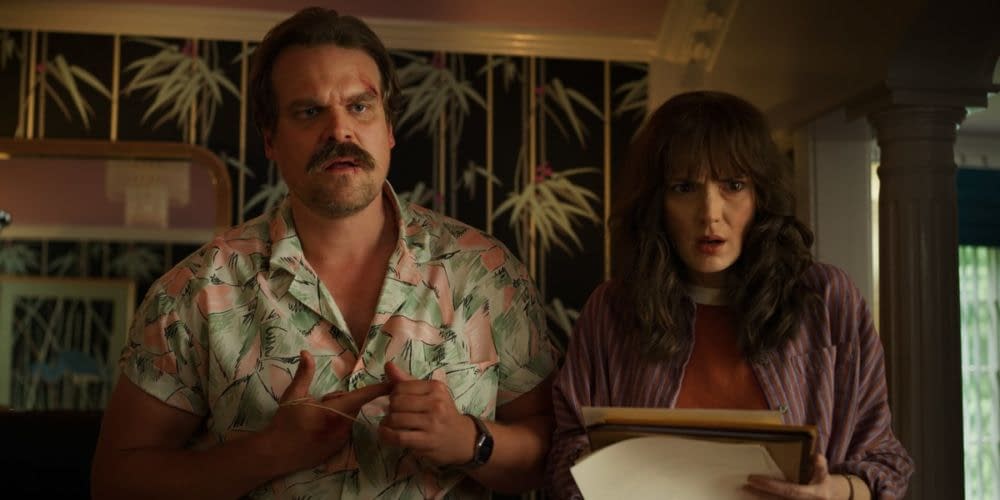 "Stranger Things" – Hopper Cliffhanger
When it comes to major characters, our two main adults Joyce Byers (Winona Ryder) and Police Chief Jim Hopper (David Harbour) became major components in helping to take down the forces of the Upside Down. They persevered despite interference from the US and Soviet governments. Unfortunately in an effort to disable the Soviet energy borer, Hopper was caught within the blast and presumed dead.
While the Duffer Brothers and the cast remain mum, the post-credit scene (as well as some "interesting" unofficial on-set reporting) all but confirms Hopper's influence in some way during the fourth season.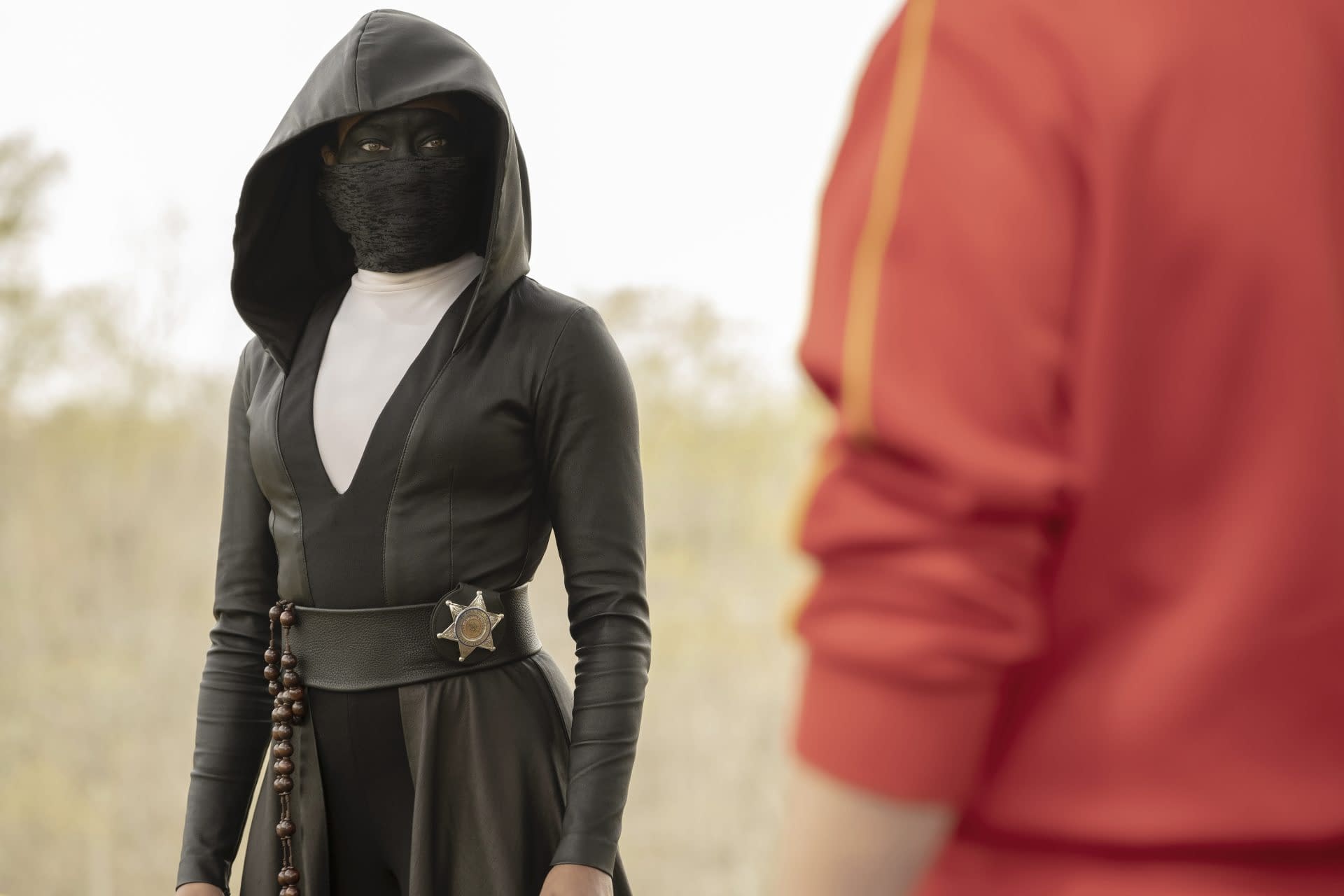 HBO
"Watchmen" – Dr. Manhattan Revealed
The best "remix"/pseudo-sequel of the Alan Moore–David Gibbons–John Higgins comic book classic, the HBO series went further examining more contemporary racial social divide in the US. Taking place over three decades after the events of the original comic, a new band of "heroes" emerge from the Tulsa Police Department – with police officers donning masks to protect their identities.
The biggest shock of the series came in the form of Angela Abar aka Sister Night's (Regina King) husband Cal (Yahya Abdul-Mateen II) – the show's Dr. Manhattan in disguise the entire time – even to himself. Adding to it, the method Angela had to use to get Cal to remember his true identity was quite "impactful".