The Bleeding Cool TV Top 10 Best of 2019 Countdown: #1 "Watchmen" (HBO)
Once upon a time… working for television was labelled a "demotion," a professional death sentence for actors whose careers were considered on a no-way-back downward spiral.
Today, actors of all ages and experiences (especially women and actors of color) have found more opportunities to practice their craft and tell their stories (and be recognized for it) than ever before. While there are still many roads that need to be travelled in terms of fairness and equality on both sides of the camera, progress has been made – even as the film industry continues a slow descent into "event film haze" to remain relevant.
Once upon a time… it was thought for a show to succeed, it needed to start every September, end every April/May, and run at least 20 episodes per season.
Today, fans wait over a year for a half-season of Adult Swim's Rick and Morty, and have shown their willingness to embrace an 8-episode quality season over a 16-episode "padded" season.
https://www.youtube.com/watch?v=Rw6BrzB1drs
Once upon a time… television meant "The Big Three," HBO went off-air at 11 p.m., and "water cooler" moments before the VCR could be a very select club at the work place.
Today, cable and streaming have turned "The Big Three" into "The Big 333" – with DVR, on-demand, and binge watching making any time a great time to watch.
With that said, it's hard to believe it's been a year since our last go-around – and as difficult as it was to choose only 10 shows last year, this year tripled the pressure. Once again, it felt like we were trying to find ten specific needles in a pile of needles – and this year, that pile was huge… and twice as painful when it came to cuts.
But we prevailed – and over the course of ten days, you'll see that our list represents the best in diverse thought and action that graced our screens. Wrapping up this year's countdown with our top pick (you can check out our previous nine here. here, here, here, here, here, here, here, and here), Bleeding Cool TV Editor Ray Flook explains why Damon Lindelof's pseudo-sequel to the comic book classic earned the crown by being the very thing Lindelof envisioned – and none of us expected.
#1 "Watchmen" (HBO)
"Watchmen": From Damon Lindelof and set in an alternate history where masked vigilantes are treated as outlaws, this drama series embraces the nostalgia of the original groundbreaking graphic novel of the same name while attempting to break new ground of its own.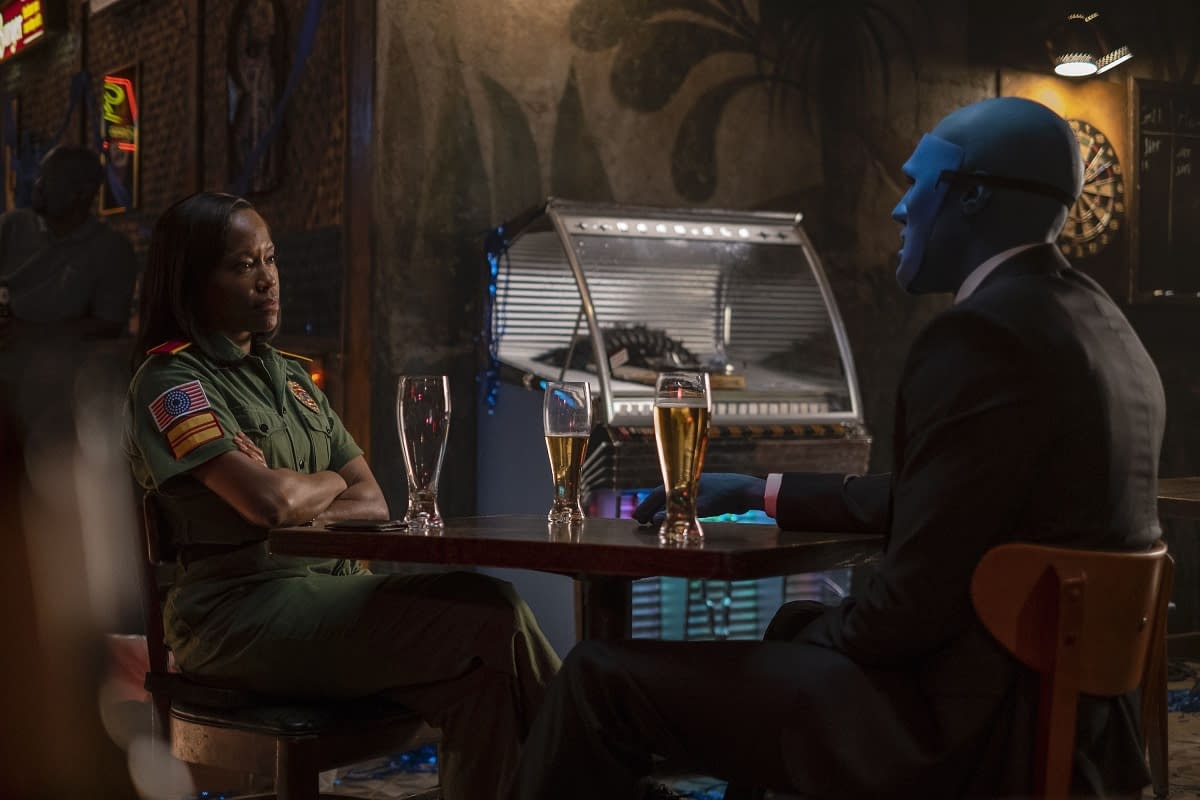 "When you're the most dangerous thing on television, there's no other place you deserve to be than riding high on top of every "Best TV of 2019" list. Lindelof's modern classic takes our top honor for a number of reasons (more than what was discussed in our reviews)… here are just a few:

● It pissed off the right people. Everyone.

For example…

If you're an Alan Moore sycophant, then the fact that not only did it not suck but was -in fact – nine episodes of excellence definitely pissed you off.

If you're a comics fan (or work for DC Comics), you're pissed that the Regina King-starrer made Doomsday Clock seem small – relegating Moore and Dave Gibbons' classic to the ranks of being just another cog in the continuing crossover machine.

If you loved it and want more, you're pissed because Lindelof saw the first season as a complete story and won't move forward on anything he doesn't believe in – so no guarantees.

If you loved it and want it to end there, you're pissed because Lindelof showed you what a hypocrite you are considering that was the the style of pushback he received when he announced he was moving forward with his "remix".

If you're a television critic who submitted their "Top 10" list for the year before the series wrapped, you're pissed because you should've felt the need to re-evaluate your list.

● It treated the Moore/Gibbons series as sacred. Except when it needed to fix a few things. Which it did. You're welcome.

I don't think that anyone can debate that Lindelof has a love and respect for Watchmen – the damn thing is the "Bible" for the series, not just "source material". But just like that "holy book", sometimes things need to be clarified, redefined, and… well… (get ready to clutch your pearls and grab your hand fans, Moore Folks) fixed.

Of course… Hooded Justice was a black man – and now, those pages of backstory from the comic book series seem fresh and new. Of course… Adrian (Jeremy Irons) recorded a video for President Redford (and future leaders) to see. A man with an ego so grandiose he would pattern himself after Alexander the Great isn't going to let his "great heroic act" be forgotten – or unappreciated. Best part? They become accessories to the crime once they see it – placed in the same kind of moral decision-making scenario that Dan, Laurie, and Rorschach faced on 11/2.

Clarified. Redefined. Fixed. With both Watchmen better for it.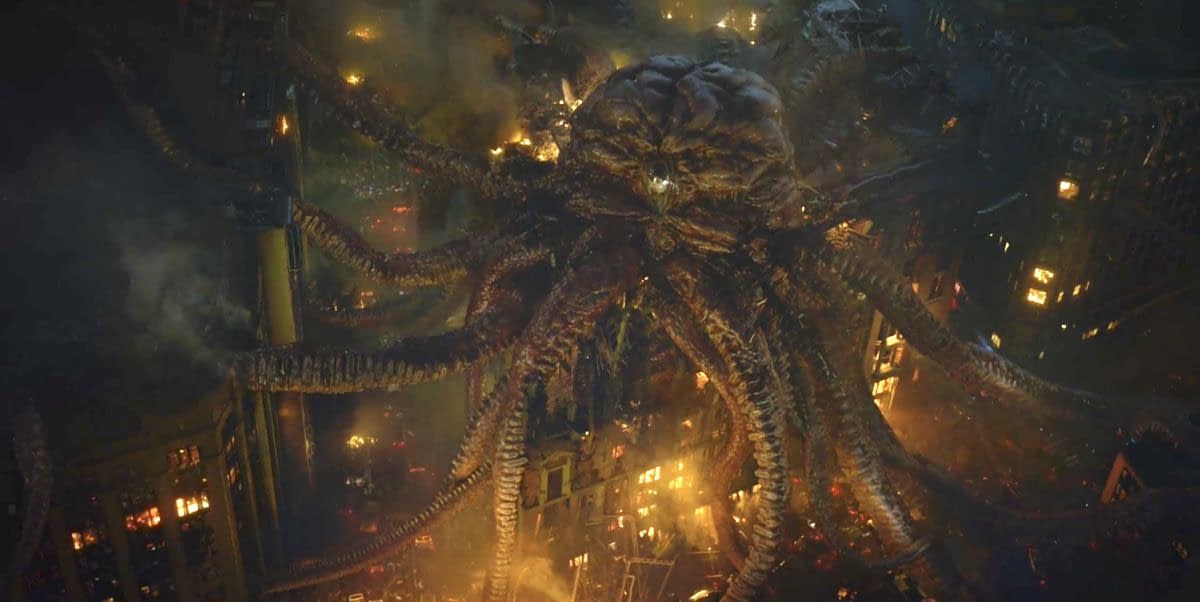 ● It punched Nazis. And shot them… stabbed them… blew them up… disintegrated them…

Yeha… yeah… if you're having "issue" with my lumping Nazis, the KKK, and white supremacists together then you probably weren't a big fan of this show to begin with. For everyone else, the message being sent through the Seventh Kavalry is clear: racism is this nation's historical "ultimate super villain", and it's not going to be defeated with a single punch or a random energy blast. It's the real world Hydra taken to a nightmarish degree. Only by dragging it into the daylight and exposing it for what it is can we even dare come close to anything resembling "truth, justice, and the American Way" we dream about.

● It introduced us to folks we could feel for and understand – even when we hated their guts.

It's a given that King deserved a wave of well-deserved love and nominations for her turn as Angela Abar – she is the true heart and soul of the series (and yes, we absolutely believe she went 30 Seconds to Mars at the end).

But look how impressive the rest of the bench was: Irons, Jean Smart as Agent Laurie Blake, Yahya Abdul-Mateen II as "Cal Abar", Hong Chau as Lady Trieu, Tim Blake Nelson as Det. Wade Tillman aka Looking Glass, Louis Gossett Jr. as Will Reeves, Don Johnson as Chief Judd Crawford, Frances Fisher as Jane Crawford, Tom Mison as Mr. Phillips, Sara Vickers as Ms. Crookshanks, James Wolk as Senator Keene, and Dustin Ingram as Agent Dale Petey.

Special props to the season's writer/director combos – especially to Nicole Kassell, whose opening episodes set the standard for the series.

● It gave us the Squid, people. The Squid.

Where even Zack Snyder feared to tread… and then almost as a way of "marking his territory," Lindelof slapped us in the face with it by giving us even more squids – lots of 'em!

So now that Watchmen has stuck a sweet superhero three-point landing, maybe it's time we stop telling Lindelof what he can't do?"

– Ray Flook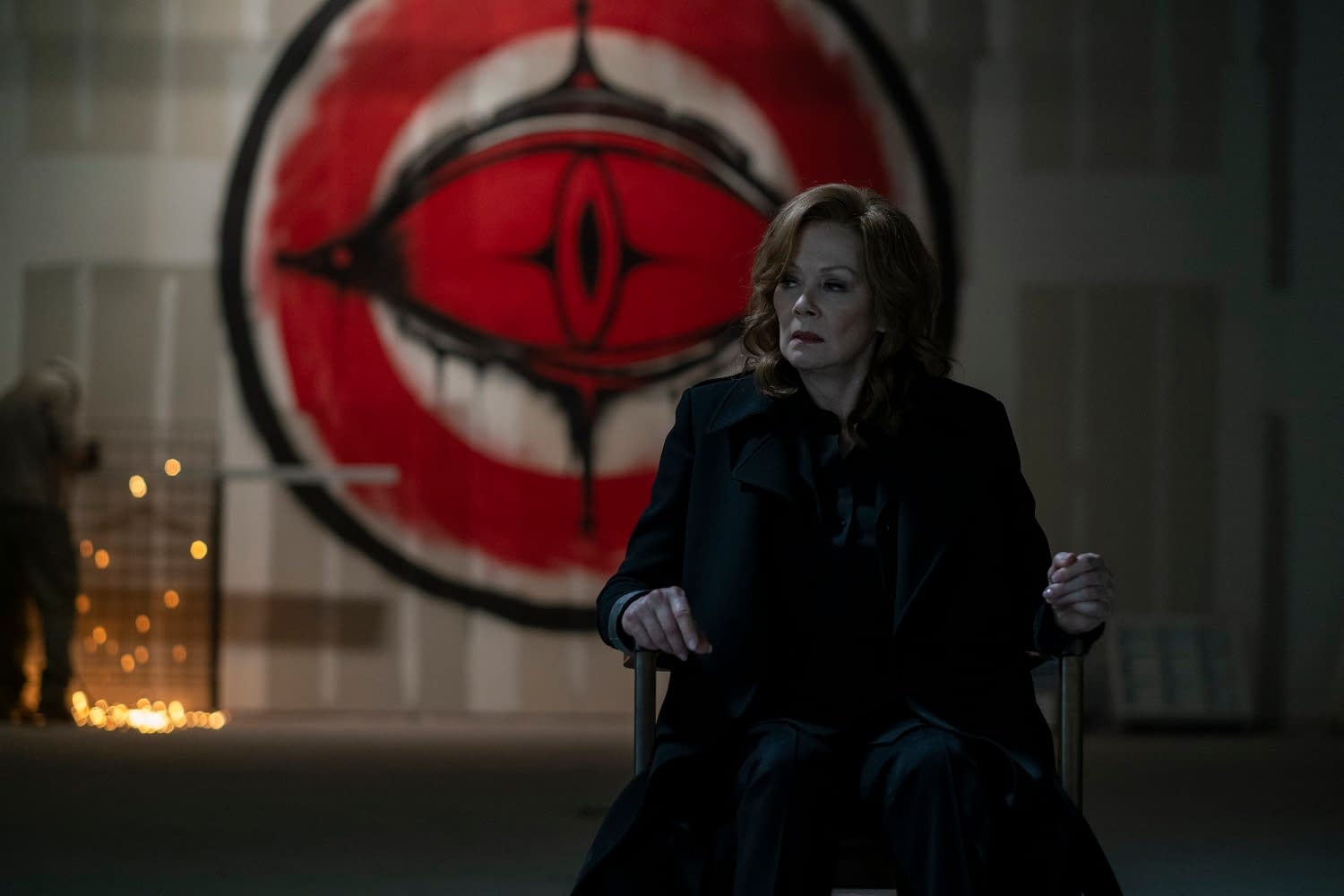 Bleeding Cool didn't exactly pull any punches when praising just how powerful the Nicole Kassell (Castle Rock)-directed series premiere "It's Summer and We're Running Out of Ice" was (check out our review here).
"Martial Feats of Comanche Horsemanship" kept the momentum going by deepening the conspiracies at play (review here).
Jean Smart's Agent Laurie Blake took center stage in "She Was Killed by Space Junk", elevating the tension while serving as "devil's advocate" (review here).
"If You Don't Like My Story, Write Your Own" (review here), introduced us to Lady Trieu (Hong Chau), saw Angela (Regina King) look to Looking Glass (Tim Blake Nelson) for help when things started hitting too close to home, and revealed how Adrian (Jeremy Irons) "trains" new servants as his escape attempts continued
We learned Wade Tillman aka Looking Glass' "origin story" – and possibly his final days – in "Little Fear of Lightning" (our review here), as Agent Blake places Angela under arrest… but not before she goes "nostalgic".
Angela comes to understand her true past and the truth about "This Extraordinary Being" Will (Louis Gossett Jr. – review here) – truth that starts with the formation of the Minutemen.
"An Almost Religious Awe" (our review here) brought with it the major reveal that Dr. Manhattan has been with us the entire time – and he's a major part of the Seventh Kavalry's plan.
With penultimate episode "A God Walks into Abar" (review here), we were offered a look back at the seeds of Angela and "Cal's" tragic (and apocalyptic) love story – the heart of our series.
Which brought us to season/series finale "See How They Fly", where the machinations of the Seventh Kavalry-Sen. Keene, Lady Trieu, "Calhattan", Adrian, Angela, and Agent Laurie come to a head – as the world of Lindelof's Watchmen comes to an end… and to a beginning (review here).

HBO's Watchmen stars: Regina King as Angela Abar, Don Johnson as Chief Judd Crawford, Tim Blake Nelson as Det. Wade Tillman aka Looking Glass, Louis Gossett Jr. as Will Reeves, Adelaide Clemens as Pirate Jenny, Andrew Howard as Red Scare, Jeremy Irons as Adrian Veidt / Ozymandias, Frances Fisher as Jane Crawford, Jacob Ming-Trent as Panda, Yahya Abdul-Mateen II as Cal Abar, Adelynn Spoon as Emma Abar, Jean Smart as Agent Laurie Blake, Tom Mison as Mr. Phillips, Sara Vickers as Ms. Crookshanks, Dylan Schombing, James Wolk as Senator Keene, Hong Chau as Lady Trieu, Dustin Ingram as Agent Dale Petey, and Lily Rose Smith.
Watchmen is produced for HBO by White Rabbit in association with Warner Bros. Television; executive producer-writer Lindelof; executive producer/director Kassell; executive producer Tom Spezialy; executive producer-director Stephen Williams; and executive producer Joseph Iberti.
Based on the iconic graphic novel co-created and illustrated by Gibbons and published by DC.
Nine Inch Nails duo Trent Reznor and Atticus Ross are on board to compose music for the series.