A day after Disney made news with details on projects such as upcoming animated Monsters, Inc. sequel series Monsters at Work and an animated reboot of popular chipmunks Chip 'n' Dale for Disney+, Sony Pictures Animation had its own moment in the sun at this year's Annecy International Animation Festival. Taking the stage on Wednesday to reveal a slate of new animated television and film projects, Sony Pictures Animation vice presidents Katie Baron and Kevin Noel finally confirmed what had been rumbling around as a rumor for some time now: Sony Pictures Television and original creator Aaron McGruder are bringing back The Boondocks.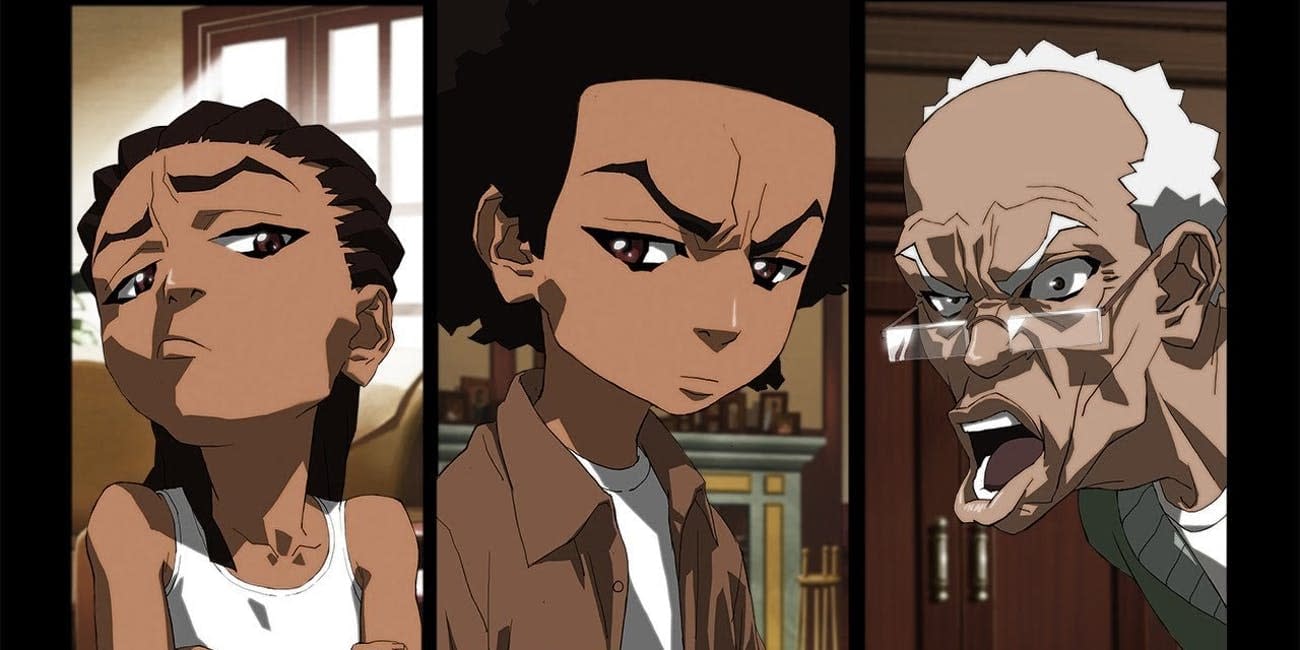 Part of Sony Pictures Animation's new initiative to produce a slate of "alternative animation" that will also include an adaptation of Dark Horse Comics' Hungry Ghosts from the late Anthony Bourdain and Joel Rose, the new The Boondocks will chronicle the Freeman family as they take on evil local government tyrant Uncle Ruckus – who rules fictional Woodcrest County, Maryland, with an iron fist.
Premiering in November 2005, The Boondocks was created by McGruder and based on his comic strip series of the same name. Over the course of the show's four seasons and 55 episodes, the show used satire, comedy, conflict, and brutal honesty to address a number of social and politcal issues. While the show would end its run in June 2014, talk of the series coming back in some form never really ended.
Comedian John Witherspoon (Granddad) very matter-of-factly made the reveal during his visit to the The Joe Rogan Experience podcast – which you can check out below, with his comment about the series' return beneath the video:
"I'm on the cartoon. What is it? The Boondocks? I didn't change my voice for The Boondocks. And they coming back. [The] Boondocks is coming back… It's one of the best cartoons I've ever been on."
It's still not known if Academy Award-winner Regina King (the voice of brothers Huey and Riley Freeman), executive producer Carl Jones, producer Brian Ash, or others involved in the original series will return. There was no mention if Cartoon Network's Adult Swim would be the home for the new series.
Enjoyed this article? Share it!