The Dietary Needs of Dragons Explored, Just in Time for the Next 'Game of Thrones'
Today has been a really educational day for me- there's a really in depth discussion on Eater regarding the dietary needs of dragons, which I found really fascinating. It's an excellent read, you should really check it out!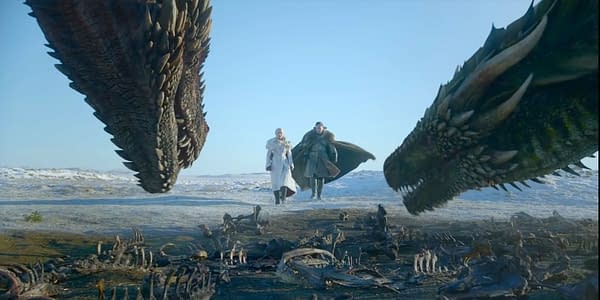 Eater's Greg Morabito asked Leslie Storer, a Zoologist at the Oakland Zoo, about the dietary requirements of dragons, especially in regards to Daenerys' concerns about her scaly baby's loss of appetite lately- after only eating 18 goats and 11 sheep:
My inclination would be to say that they are strict carnivores, based on looking at their skull. Their dentition does not imply that they do any kind of grinding of plant material. There's no grinding molars like we have as omnivores, and no grinding molars like herbivores would have, like cows.
This is the kind of stuff that gets me all fired up about science! I love it when a scientist takes the time to figure out how things like dragons would work in the real world. So, should Dany be concerned about that loss of appetite?
Carnivores tend not to eat that often, as opposed to herbivores, whom you see grazing all the time, because they have to glean little bits of nutrients out of mass quantities of food," Storer explains. "And some reptiles have been known to go surprisingly, shockingly long times without eating anything — days, weeks, months, that kind of stuff. Depending on how fast their metabolism is, they might go an entire season without eating — many, many months — and then their metabolism speeds up again, and then they eat again.
It's also noted that the dragon's loss of appetite is most likely due to their metabolisms reducing as a reaction to finding themselves in colder climates.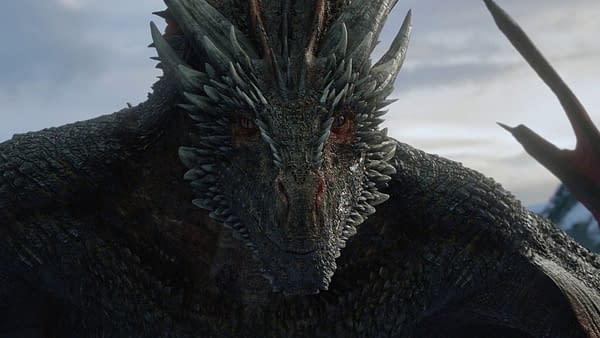 Here's hoping Drogon and Rhaegal have enough energy stored up to deal with all those White Walkers when the Battle for Winterfell hits- and hits hard, this Sunday, April 28th on HBO. It's rumored to be the single longest battle sequence ever released on TV or film, so you should probably get yourself ready for some epic dragon fights.
Don't forget the snacks!