The Flash Season 4: the Most Surprising Moment of the Season
We're moving on to take a look at the most surprising moments in the recently concluded (except for Supergirl) seasons of the big superhero shows. Each show has multiple surprise moments, some bigger than others, but I'm judging based on how much the surprise affected the series, a single character or was just out of the blue. We're going to kick things off with The Flash.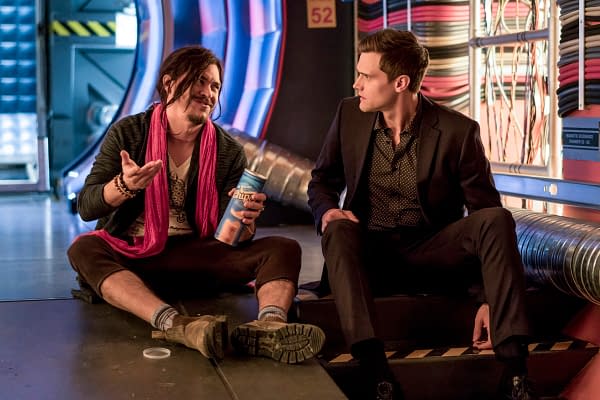 This was a season of that introduced a lot of new metas and had Clifford DeVoe (Neil Sandilands) one step ahead of Barry Allen (Grant Gustin) and Team Flash from the very beginning. It was one demoralizing defeat after another, but the biggest surprise moment to me was the death of Ralph Dibny (Hartley Sawyer). In the episode called Lose Yourself, DeVoe gets into S.T.A.R. Labs and takes over the last bus meta, Edward Gauss (Arturo del Puerto) after having already killed Matthew Kim and Janet Petty. The episode already had Barry and Ralph fighting over whether to kill DeVoe or not, with Barry trying to convince Ralph there is always another way. When Ralph gets the opportunity, he chooses to be a hero instead of a killer and puts dampner cuffs on Gauss/DeVoe instead of taking his life. Yay Ralph! Except with his Kilg%re powers, DeVoe made the cuffs not function and he makes Barry watch as he takes over Ralph's body, essentially killing him (or we're lead to believe). Then in Ralph's body, DeVoe easily takes out the rest of Team Flash including taking away Caitlin's ability to become Killer Frost.
The death of Ralph was a huge low point for Barry and the team that had ramifications through the rest of the season. We'd seen Barry get beaten before, but never to this level where his specific admonishment of killing lead to Ralph's death. Yes it was undone in the season finale, but the effect stuck for a few episodes and made it the big surprise moment of the season.