The Last of Us Almost Animated; "True Detective" Star Eyed for Joel
The Last of Us actor Jeffrey Pierce on how the video game was considered for an animated series & the True Detective actor eyed to play Joel.
---
As many of you already know, before we were blessed with HBO, Neil Druckmann & Craig Mazin's Pedro Pascal (Joel) & Bella Ramsey (Ellie)-starring The Last of Us, there were efforts underway to bring the video game franchise to the big screen with a live-action adaptation. But now, thanks to actor Jeffrey Pierce (Tommy Miller in the video games, Perry in the cable series), we're learning about some other adaptation options that were at play. In addition, Pierce also shares which True Detective actor was being considered for Joel before Pascal.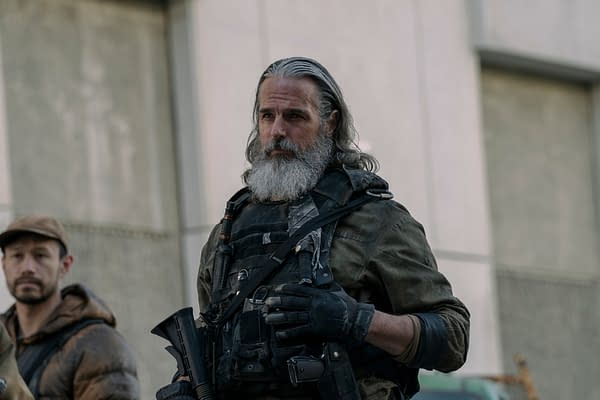 Speaking exclusively with The Direct, Pierce addressed if he ever thought he would be picked to offer his live-action take on Tommy, and that's where we learn that "a motion-capture cinematic animated series" was also being considered at one point. "No, not in the course of the HBO show," Pierce shared regarding his chances of reprising Tommy. "There have been a couple of different iterations over time. There was a movie at one point. There was a motion-capture cinematic animated series at one point. And both of those are things that I thought, 'I got a pretty good shot at being involved to some degree.'"
But that was before plans got underway in a serious way for the HBO series. Once the casting process for the current series got underway, Pierce quickly realized that his chances were getting slimmer. "So… I think initially, they had talked to Mahershala Ali [HBO's 'True Detective'] about playing Joel, which is an obvious cue that I'm not gonna play Tommy… And when they cast Pedro [Pascal], I knew like, yeah, that was certainly not going to happen regardless, I'm older than Pedro Pascal. So I was not harboring under any illusions about that, for sure."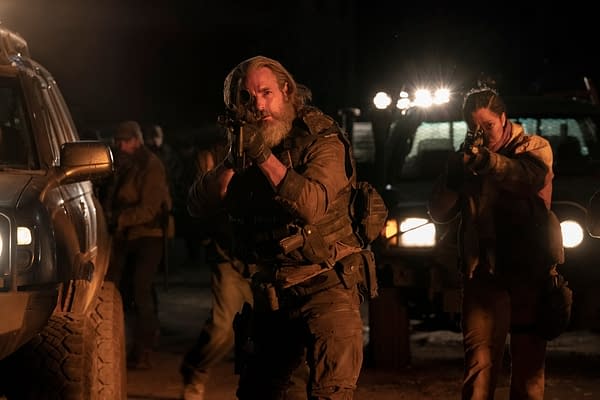 Looking Ahead to S01E08 "When We Are in Need" / Looking Back at S01E07 "Left Behind"
First up, we have a look at what's to come this weekend with S01E08 "When We Are in Need" (directed by Ali Abbasi and written by Mazin):
In "Inside Episode 7," Ramsey, Reid and more discuss the adventure Ellie and Riley have in the mall and reveal its lasting impact on Ellie's journey moving forward. Following that, official podcast host Troy Baker and Mazin & Druckmann break down the Ellie/Riley relationship and tease the backstory of Ellie's scar, and embrace their inner-geeks for a discussion about the joys of malls, arcades, video games, and more:
HBO's The Last of Us: What You Need to Know
Based on the critically acclaimed video game developed by Naughty Dog exclusively for the PlayStation platforms, the story takes place twenty years after modern civilization has been destroyed. Joel (Pascal), a hardened survivor, is hired to smuggle Ellie (Ramsey), a 14-year-old girl, out of an oppressive quarantine zone to the Fireflies, a cure-searching organization. What starts as a small job soon becomes a brutal, heartbreaking journey as they both traverse across the U.S. & depend on each other for survival.
Joining Pascal and Ramsey are Gabriel Luna (Tommy, Joel's younger brother), Nico Parker (Sarah), Merle Dandridge (resistance leader Marlene), Jeffrey Pierce (Perry), Anna Torv (Tess), Nick Offerman (Bill), Murray Bartlett (Frank), and Storm Reid (Riley Abel). Lamar Johnson & Keivonn Woodard have also joined the cast, with Graham Greene & Elaine Miles set to guest star as characters original to the series (and not the video game). In addition, video game franchise voice actors Ashley Johnson & Troy Baker (Ellie & Joel in The Last of Us and The Last of Us Part II video games) will also be appearing in the series.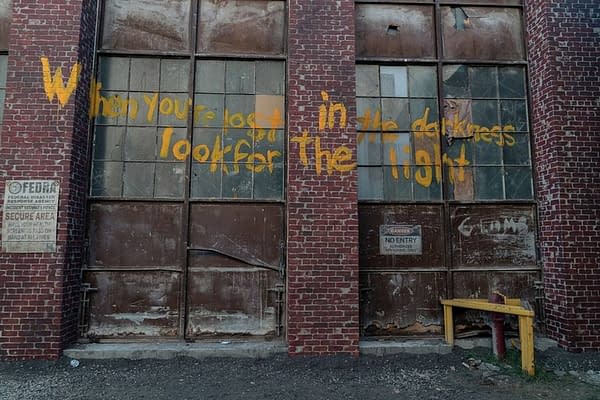 Written by Mazin and Druckmann with Kantemir Balagov (Beanpole, Closeness) directing the pilot, the series is set to be executive produced by Carolyn Strauss (Chernobyl, Game of Thrones), Naughty Dog's Evan Wells, PlayStation Productions' Asad Qizilbash & Carter Swan, Mazin, and Druckmann. The series is a co-production with Sony Pictures Television, with PlayStation Productions, Word Games, and Naughty Dog producing. Academy Award nominee Jasmila Žbanić (Quo vadis, Aida) and Ali Abbasi (Border) join pilot-director Balagov in the director's chair.