The Shield: Michael Chiklis on Storyline Moment He Felt Went Too Far
As FX's The Shield celebrates the 20th anniversary of its premiere, it's notoriously infamous for how far down the demonic rabbit hole the police procedural drama was willing to go. The cast and crew reflect on the arc with Entertainment Weekly they felt went too far to the point where star Michael Chiklis even opposed and it specifically had to do with Jay Karnes' Det Holland "Dutch" Wagenbach and an act of animal cruelty. "Every insane pitch that would've got me thrown out of every studio in Hollywood, I got to put into 'The Shield,'" jokes writer Kurt Sutter. "I was horrified they could come up with such evil things. We had no idea what would be next," CCH Pounder, who played Det Claudette Wyms, added.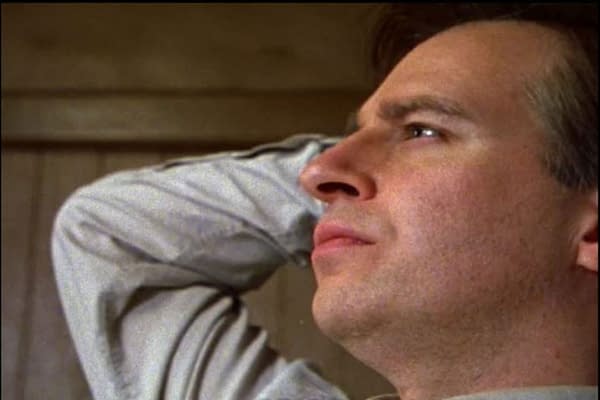 "We'd have a meeting with the writers before each season, and Scott Rosenbaum, who wrote a lot of Dutch's stuff, turned to me and said, 'Can I ask you a question: What would make Dutch strangle a cat while in his underwear?'" Karnes said. "I looked at him and said, 'You're joking, right?' At a later point, [creator] Shawn [Ryan] says to me, 'I have good news and bad news. The good news is, David Mamet is going to be directing a Dutch-heavy episode. The bad news is, you're going to be strangling a cat in that episode.'"
The episode in question was season three's "Strays" that found Dutch hunting a cold-blooded serial killer and rapist William "The Cuddler" Faulks, played by a pre-MCU and Agents of S.H.I.E.L.D. star Clark Gregg. Dutch's interrogation of Faulks would trigger the event. "We'd been playing around the edges of Dutch's fascination with serial killers for a couple of years, and how far would he go?" Ryan explains. "It was a really interesting topper to that story that Dutch buys into this idea that you can see the face of God in the eyes of a creature — either feline or human — that's on the precipice of dying, and that he's so into the work that he does this, and then realizes that there was nothing there and I've just done this horrible thing. People were repulsed and fascinated; we made a PETA top 10 worst list."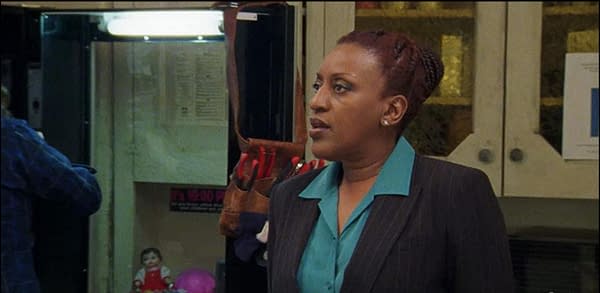 "It was the only argument if you're going to call it that," Chiklis, who played the series focus Det. Vic Mackey. "I was adamantly against it. Mamet and I got into it. I was like, 'You can't have Dutch choke a f***ing cat!' It was crazy to me. And Mamet was just, 'The cat dies.' [Laughs] We called in Shawn and I was outvoted. It's powerful, there's no doubt. It shapes his character moving forward. They don't really address it per se, not that you would. What would he do? It's not like he's going to confess." Ryan and Karnes never followed up on the arc despite audience interest.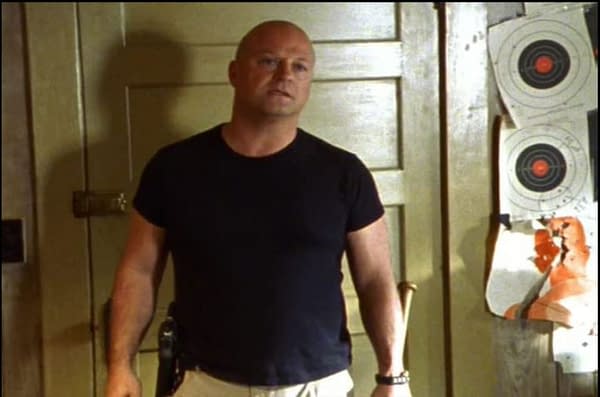 "I was always afraid they were going to [revisit]," Karnes said. "For me, it was so human and real. Here's a guy who did something that he's now deeply ashamed of, and he's shoved it down deep and doing his best to move on and forget about it. I mean, how human is that? There were a lot of things on 'The Shield' that were picked up and dropped; little things that you think, 'Oh, well this is going to be something,' and then it just kind of goes away, often like in life." For more on the oral history of The Shield, check out the full EW profile.