"The Simpsons" Wax Nostalgic with These Twitter Gems
Aaah, Twitter – a many sordid hive of memes and screams into the void. Leave it to The Simpsons artist and director David Silverman to break through the shenanigans with some classic nostalgia, Simpsons-style.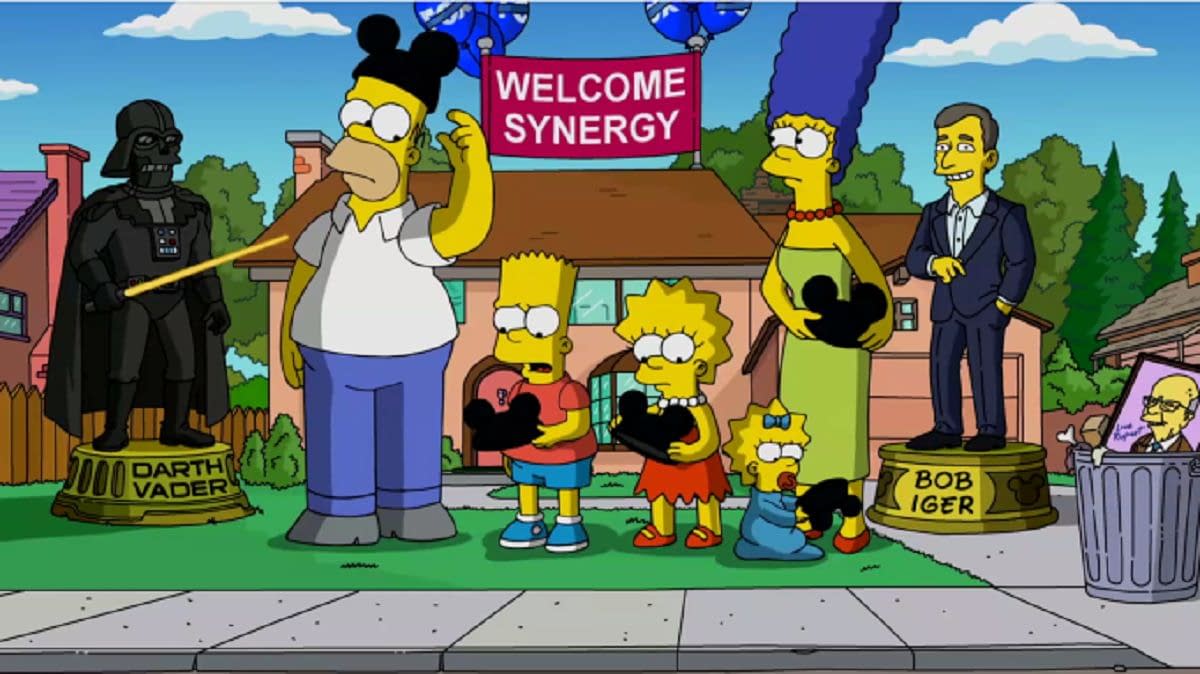 He tweeted a video clip from an old VHS tape – a pencil animation test circa April 1996. He says it was done on Adobe Premiere; all we know is it looks amazing, even for being done with mid 1990s technology. That's a testament to true talent.
The finished form of this appears in the episode El Viaje Misterioso de Nuestro Jomer, which originally aired 01/05/1997.
Of course, this isn't the only classic Simpsons animation throwbacks he's posted recently – he actually makes it a point to post his sketches and animations from time to time, especially in the 30th year of the show.
Speaking of Simpsons throwbacks – Silverman isn't the only one waxing nostalgic about the show on Twitter.
Here we get a peek into The Simpsons writers room, circa 1992, thanks to a vintage posting account.
Yes, that is a pre-late night talk show host Conan O'Brien there. Fun fact I learned today: he was in the writers room for the 1992 – 1993 season of The Simpsons, right after he left SNL. The more you know!
Other current writers for The Simpsons also post behind the scenes content on their Twitter feed. Carolyn Omine posts scripts, cut jokes, and the stories behind moments of the episodes she writes, and even live tweets with the east coast premiere of the episode.
So if you're a fan of The Simpsons and you have a twitter account, why not do yourself a favor and follow all the best people? Exactly! At the very least, go give the official Simpsons account some love – they retweet some really great behind-the-scenes stuff as well as "hidden treasures" from the show's past. So, go do something useful with your Twitter for once – instead of relentlessly asking McDonald's why the ice cream machine is always down.