"The Terror: Infamy" – Horrors of Internment Far Too Real in Official Trailer, Images [PREVIEW]
AMC's The Terror: Infamy is trading the hidden horrors of the first season's 19th-century Northwest Passage for the very real, visible horrors of American-run Japanese internment camps during World War II, and viewers are now getting their first official trailer for the series' return. Co-created by Alexander Woo (True Blood) and Max Borenstein (Kong: Skull Island, Godzilla) and set during World War II, the series centers on a Japanese-American community struggling with a mysterious force while a wave of national fear and prejudice presents an all-too-real threat.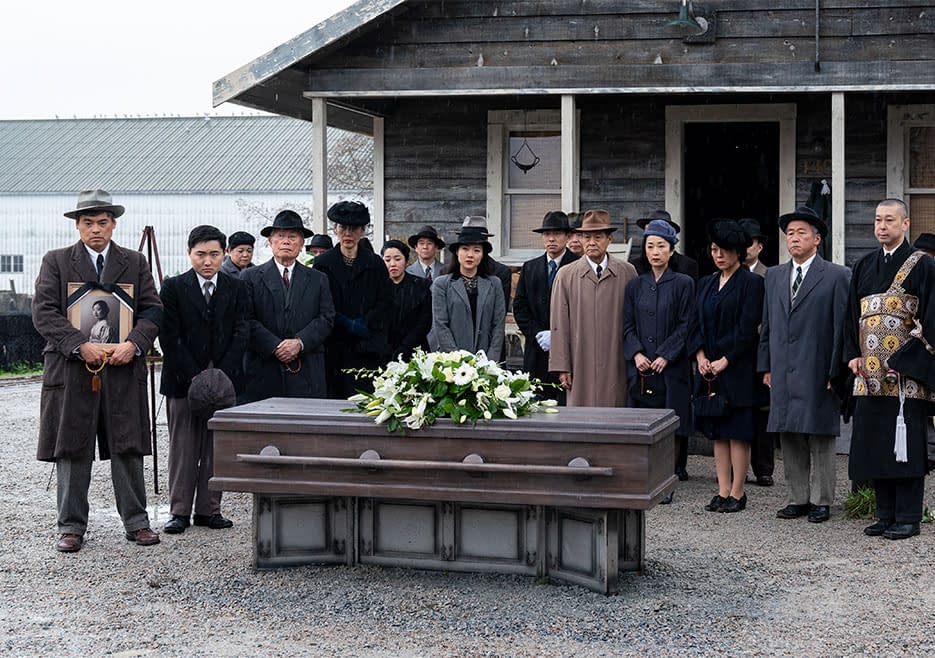 Derek Mio's Chester Nakayama looks to put an end to the evil plaguing his community – real and other-world – but the forces mobilizing against him have other plans, as you will see if the following trailer:
Set during World War II, Season 2 of The Terror: Infamy centers on a series of bizarre deaths that haunt a Japanese-American community, and a young man's journey to understand and combat the malevolent entity responsible.
AMC's The Terror: Infamy also stars George Takei as Yamato-san, Kiki Sukezane as Yuko, Shingo Usami as Henry Nakayama, Naoko Mori as Asako Nakayama, Miki Ishikawa as Amy, and C. Thomas Howell as Retired Major Hallowell Bowen. Takei also serves as a creative consultant on the project.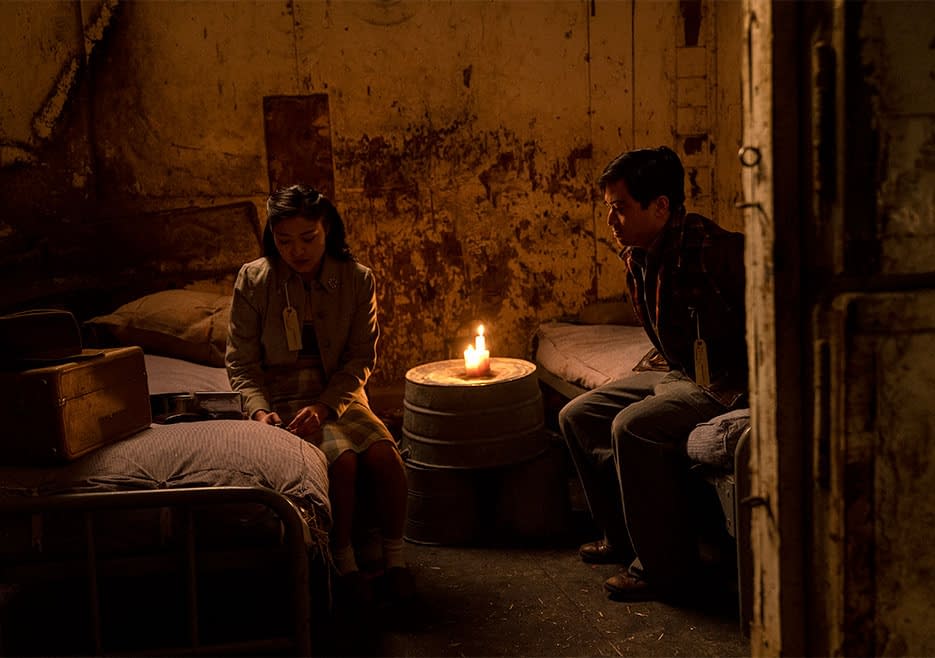 Answering questions after a screening of the first episode earlier this month at the ATX Festival, Woo discussed the importance of the series balancing historial fact with Japanese folklore and mythology:
"From the historical side, I recognize we had a responsibility because there has been criminally very little done on screen about the internment. Even though a lot of people may have read about it in history books, very few people have seen what it looks like inside of an internment camp… we have a great responsibility to show these in as much detail, as accurately as possible.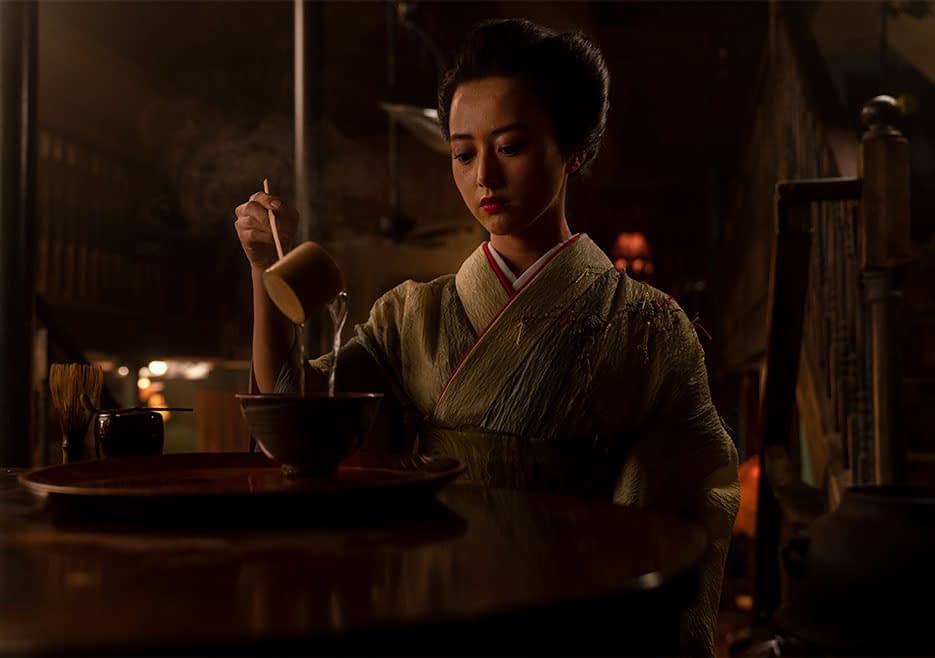 On the horror side, the strategy of the show has always been to use the genre of Japanese ghost stories as an analogy for the terror of the historical experience. Rather then telling the story from a 3,500 foot docu-drama level, I want to tell it from a very personal level, a micro level so that you feel like you're in the skin of these people and build an empathy for them…the terror you feel watching your favorite horror movie will be analogous to the terror of what these people will went through."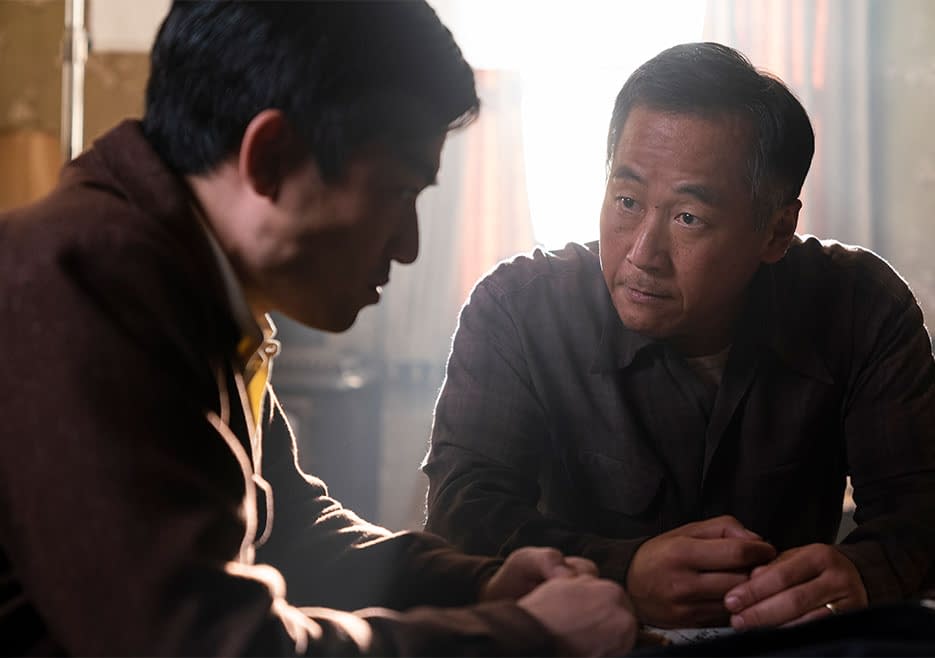 Woo, Borenstein, and award-winning filmmaker Ridley Scott are set to executive produce, with The Terror: Infamy an AMC Studios production produced by Scott Free, Emaj Productions, and Entertainment 360.