The Walking Dead: Andrew Lincoln Goes Method All Over Andrew J. West
While we've been waiting on any new movement on the Walking Dead universe front (Fear the Walking Dead return date, The Walking Dead: Word Beyond premiere date, and the mothership's tenth season finale airing), the fine folks at Skybound have been working overtime producing content to keep our wandering minds focused on TWD world. We're big fans of the "Who Is…?" series that compares series characters to their comic book counterparts, and we've recently started getting into the Talk Dead to Me podcast. Hosted by Johnny O'Dell, Alexandra August, and Woody Tondorf, the weekly podcast covers anything and everything having to do with the franchise. This week, Andrew J. West (Gareth) was the guest, discussing what it was like filming the fifth season's cannibalistic Terminus storyline.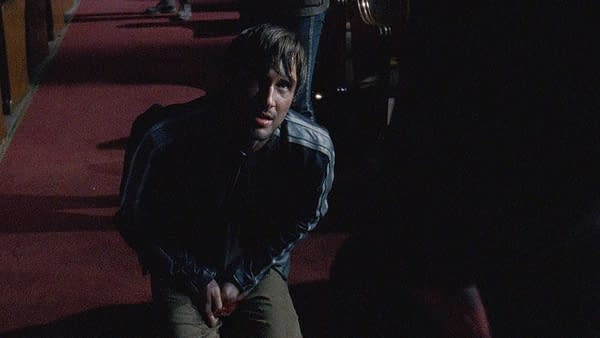 A decent portion of his time on the fifth season had him working on set directly with Andrew Lincoln (Rick Grimes), leading to a very definitive ending to their rivalry thanks to the business side of Rick's machete. Looking back on filming Garth's final moments, West explained how Lincoln's Method acting helped enhance the scene (and best him up pretty badly):
"He is so method. He is, look, he's the nicest, warmest, most welcoming dude in the world. I love him to death. I had such a great time working with him. He takes his job so seriously and I loved it. But, I will say I probably still have welts on the side of my body from when he was whacking away at me with a rubber machete during the church scene. I think six years later I'm still healing from that. The guy, he's so committed to what he's doing and he's so intense."
Most Method actors have a routine or exercise to get themselves into "that place" (like Daniel Day-Lewis listening to Eminem before filming scenes in 2002's Gangs of New York), and Lincoln was no different. Now while we're not sure about the "grunts and moans," we definitely can respect the want to stay in the character's voice so we've got Lincoln's back on that one:
"He would have this, like… but he had this sort of like routine he would go through when we would do like a really intense scene to get himself pumped up. It was almost like some sort of bizarre raindance and sort of like grunts and moans and I never even heard his real accent until I went to the wrap party. He'd stay in his accent. We'd go to lunch hour and it would occur to me like an hour in, 'You're still talking like Rick talks.'"
---
---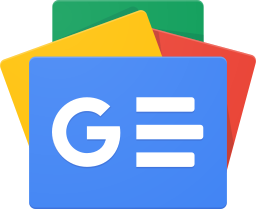 Stay up-to-date and support the site by following Bleeding Cool on Google News today!