'Warrior': Cinemax's Bruce Lee-Inspired Martial Arts Western Unleashes Official Trailer
It's been over 40 years since Bruce Lee's passing, but the television series he originally envisioned in Warrior will finally see the light of day for Cinemax. The network released the show's first trailer from creator Jonathan Tropper (Banshee) for Tropper Ink Productions. Joining him to executive produce is Justin Lin (The Fast and the Furious) of Perfect Storm Entertainment, according to Deadline Hollywood.
https://youtu.be/b5Dt-5Pv61Q
Adapted from Lee's writings, Warrior is set in the Tong Wars of San Francisco's Chinatown during the second half of the 19th century. Ah Sahm (Andrew Koji) emigrates from China to San Francisco under mysterious circumstances becoming a hatchet man for one of China's most tongs (Chinese organized crime family).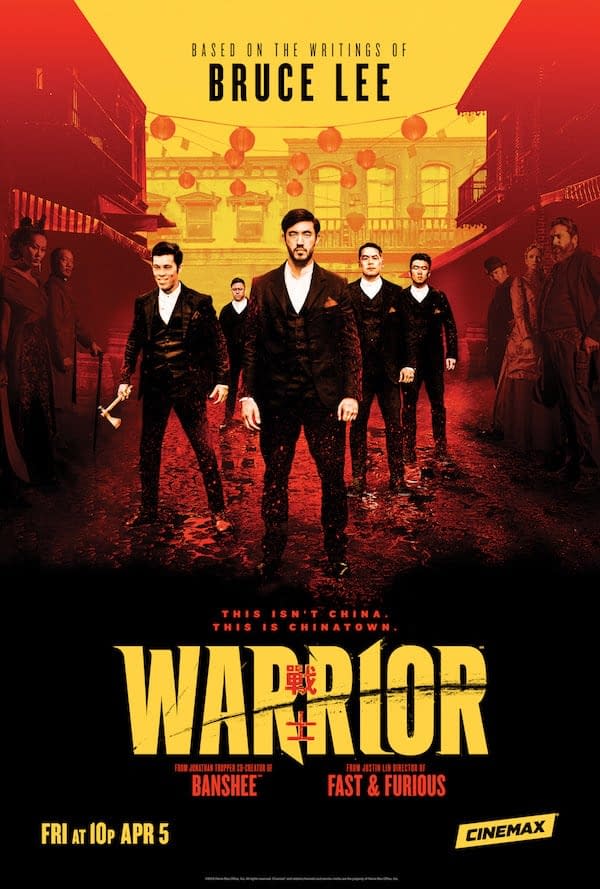 The trailer mixes elements of action, martial arts, and drama as there is multiple conflicts among the tongs and local Whites with racial tensions looking to play a role.
In a 1971 interview on The Pierre Berton Show, Lee said he pitched the concept of a Chinese martial artist dealing with problems in the Old West in The Warrior, but he couldn't sell the idea to Warner Bros. and Paramount. With the lack of leading roles due to Hollywood's racism, the legendary founder of Jeet Kun Do decided to take his talents to Hong Kong to star in films for Raymond Chow's Golden Harvest Studios.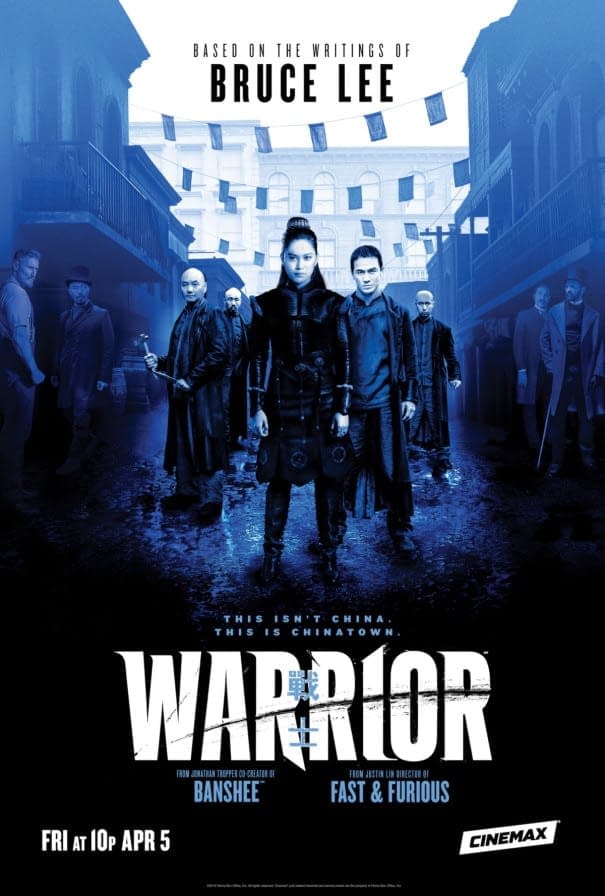 Warner Bros. took Lee's idea and developed Kung Fu in 1972, which ran for three seasons, two spinoffs and a movie, which starred David Carradine, who confirmed studios passed over Lee for the role.
Ironically, Warner Bros. saw Lee's box office success overseas and pitched Enter the Dragon to him while he made Game of Death. He accepted and completed the film, but died tragically before the film's release in 1973.
Warrior stars Koji, Kieran Bew, Olivia Cheng, Dianne Doan, Dean Jagger, Langley Kirkwood, Hoon Lee, Christian McKay, Joe Taslim, Jason Tobin, Joanna Vanderham, Tom Weston-Jones, and Perry Yung.
How much of Lee's ideas will be retained for Tropper's series remains to be seen… viewers will get a chance to find out for themselves when Warrior debuts April 5, 2019.