Warrior Nun is the latest Netflix series adapted from a comic book that seems to have been created by an algorithm. It's like a YA action series generated by a computer for a post-Buffy audience. Ava Silver (Alba Baptista) was a quadriplegic in an orphanage stuck with an abusive nun taking care of her. She died. Then she inherits a halo, wakes up with powers, and finds she's a "Chosen One" destined to fight demons from Hell. Like you do. Because of course, the Catholic Church has a secret order of heavily-armed warrior nuns. But first, Ava has to learn about Life, get over her personal demons, meet a hot boy, and finally learn the value of sisterhood before she teams up with the nuns to take down whatever the "Big Bad" is supposed to be. It's pretty much "YA Action Heroine's Journey Arc 101," as if it were written by an algorithm.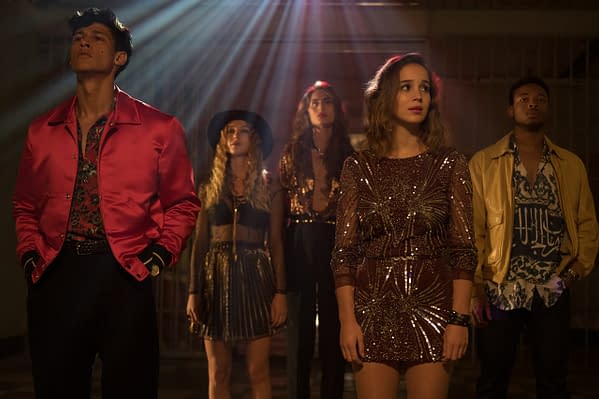 The show is owned outright by Netflix and the showrunner is Simon Barry, who worked on the Canadian time travel show Continuum. It's all terribly earnest aside from the occasional snark from Ava. Baptista carries the whole show, and she has a likable, knowing, and sardonic quality that keeps it all from getting into "totally corny" territory. She looks like she was picked by the Netflix algorithms to be the perfect Netflix YA action heroine, interestingly enough coming across like The Umbrella Academy star Ellen Page's snarkier younger sister.
Warrior Nun and The Horrors of "Netflix Bloat"
The problem is "Netflix Bloat." Like so many other shows on the streamer, the middle episodes sag badly where nothing interesting happens, and what does isn't usually enough to push the story forward. The writing also becomes horribly dull and even more mawkishly earnest. Like many cable and streaming shows, the show takes the first three episodes to set up and get going. Then the show goes downhill from there. From the fourth episode on, the series becomes a long, tedious slog. What little wit there was in Ava's voiceover drops away as she agonizes in typical "TV and Comic Book 101" manner about how "terrible" everything is.
The various factions who are after her for her powers just bicker and plot endlessly around each other while Ava's neither a warrior nor a nun- hardly any demons even show up. We get three episodes of unbelievably tedious exposition with the occasional fight scene. It even has the trope of having a "tough, no-nonsense black woman" to talk sense to our heroine. The only good thing about these episodes is if you're going stir-crazy from lockdown, you can at least imagine yourself on a virtual vacation through Spain (where the show was filmed). There's some really cool scenery that feels like they were picked by the Spanish Tourist Board.
Then in the final three episodes, the show finally picks up. The plot starts to move forward. Things start to get interesting again. The season should have been a tight 6 or 7 episodes instead of a dull and tedious 10. Season one ends on an "everyone was wrong about who the good and bad guys were all along!" twist and cliffhanger that's mildly interesting, but it took a needlessly dull slog to get there. This feels like where the algorithm failed.
Warrior Nun is now streaming on Netflix.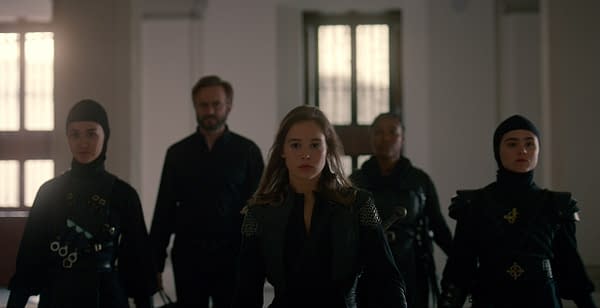 Editorial Note: In the interest of full disclosure, "Warrior Nun" is based on a property owned by Avatar Press, which also owns Bleeding Cool. Avatar Press has not been, is not, and will not be involved in the editorial process behind Bleeding Cool's coverage of the series.
Enjoyed this article? Share it!